Evangelical Church Shopping, Explained
Two-thirds of Americans who attend churches in evangelical denominations have looked for a new congregation (67%). According to the Pew Research Center, that's higher than any other US religious group (the national average: 49%). Pew asked 700 evangelicals why they wanted to leave their church and how their search went.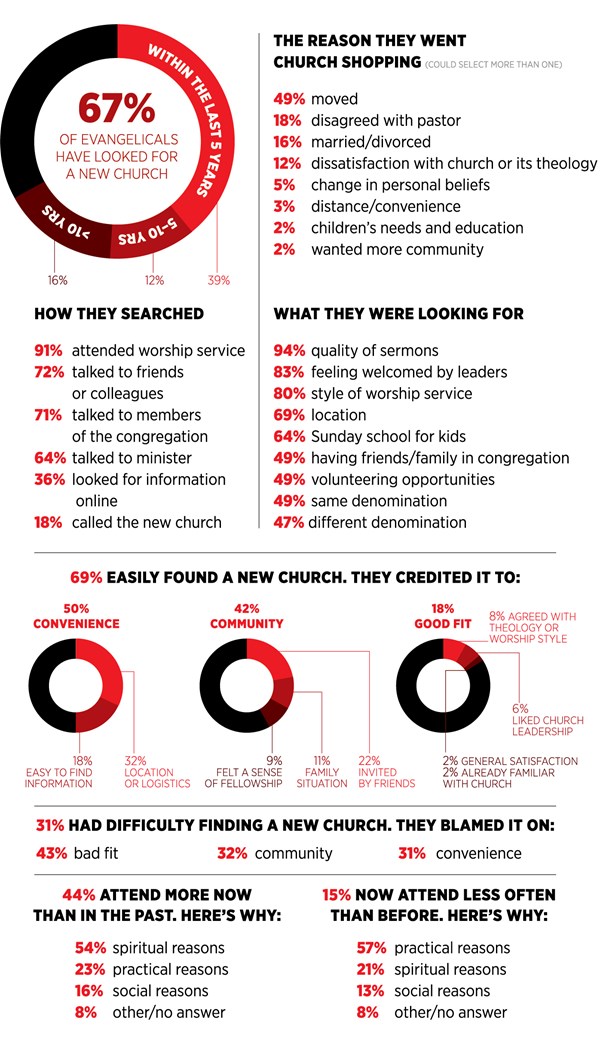 After a nine-year legal saga, a Turkish court sentenced five men to life without parole for torturing and murdering three Christians at a Malatya publishing house in 2007. News of their conviction—after 115 hearings that local Christians felt just "repeated postponement of the punishment they deserve," according to Turkey's Association of Protestant Churches—came at a welcome time. The Muslim-majority nation has been cracking down on Christians and many other sectors of society since an attempted political coup in July. Coup leaders said their motivation, in part, was Turkey's slipping secularism. Since then, the government has tightened regulations on Christian publications and detained foreign Christians or denied them visas.
This fall, Nigerians eagerly anticipated the likely liberation of 83 more schoolgirls from Boko Haram after 21 were released in October. The girls were the first to be let go since 276 of them were kidnapped from their Chibok boarding school in April 2014. (One girl escaped in May.) Many of the girls are ashamed to return to their homes, fearful of the stigma that comes from capture by Boko Haram. "We would prefer that they are taken away from the community and this country," Chibok Development Association chairman Pogu Bitrus told the Associated Press, "because the stigmatization is going to affect them for the rest of their lives."
Pakistan: Christians 'blindsided' by broadcasting ban
In October, Pakistan banned the Muslim nation's 11 Christian television channels. "The Christian community was blindsided by this," Forgotten Missionaries International's Bruce Allen told Mission Network News. Since Pakistani Christians are discriminated against in education, their literacy rate is about 10 percent, making the ban on the Urdu-language channels especially difficult for them, he said. Meanwhile, two proposed bills may offer some good news. One would create a commission to advocate for the human rights of Christians and other religious minorities. The other, which states that Pakistanis cannot change their religion before the age of 18, would protect girls who are kidnapped and forced into Islamic marriages. AsiaNews reported that affected girls are often afraid to come forward with their accusations, lest they be accused of apostasy.
French websites that "deliberately deceive" women by pretending to be neutral but giving "information designed to deter, guilt, traumatize" those seeking abortions are no longer allowed. The new law is aimed at ivg.net, a pro-life website which competes with the government's similarly named pro-abortion site for the most Google hits. Meanwhile, California's requirement that pregnancy centers tell clients about the existence of publicly-funded services providing contraception and abortion was upheld in October. A federal court in Maryland, on the other hand, held that pregnancy centers did not have to post disclaimers. And pregnancy centers in Illinois have sued to protest a new law requiring them to provide referrals to clinics that provide abortions. Care Net, which operates more than 1,000 pregnancy centers in America, released data in October claiming that 97 percent of its clients were happy with their visits.
After a long struggle, Azerbaijan's restrictive government has allowed the registration of a Bible society. The United Bible Societies hailed the development, saying it "will start a new chapter in Bible ministry" for Azerbaijani Christians. But everything the society prints will have to be approved by the government, and the Old Testament remains on the Central Asian nation's banned list. In addition, the state-approval stickers, which must be on each printed resource, haven't been available since April, Forum 18's Felix Corley told World Watch Monitor.
Australia: Jedis raise religiosity down under
What started as a joke in 2001—Australians listing their religion as Jedi on the nation's census—now has atheists worried. The 58,000 people who marked "Jedi" as their religion in 2006 increased to almost 64,400 in 2011. While only 0.3 percent of the population, the surge has left the Atheist Foundation of Australia (AFA) worried that those answers—which the government classifies as a "not defined" religion instead of "none"—will make Australia seem more religious than it is on the 2016 census. The results determine "decisions on how to spend taxpayer dollars," AFA president Kylie Sturgess told The Sydney Morning Herald. "People shouldn't waste their answer."
Have something to add about this? See something we missed? Share your feedback here.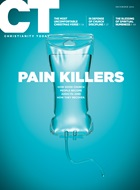 This article is from the December 2016 issue.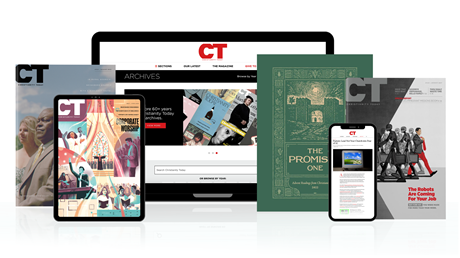 Annual & Monthly subscriptions available.
Print & Digital Issues of CT magazine
Complete access to every article on ChristianityToday.com
Unlimited access to 65+ years of CT's online archives
Member-only special issues
Subscribe
Gleanings: December 2016
Gleanings: December 2016