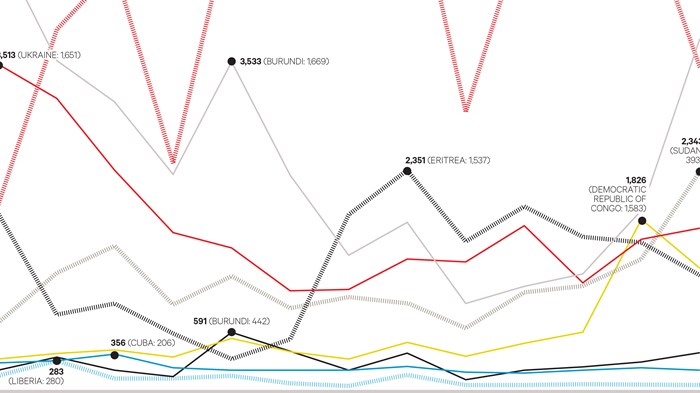 Where America's Christian refugees come from
As US lawmakers debated banning Syrian refugees after the terrorist attacks in Paris, some religious freedom advocates were concerned that only 53 of the 2,098 Syrians resettled in the United States at the time were Christians. World Relief explained that it takes many years before people displaced by conflict (like by ISIS in 2013) appear among America's refugee intake, and uprooted middle-class Christians often choose to come on a tourist visa and apply for asylum instead. Overall, Christians compose about 44 percent of the 762,000 refugees resettled in America since 2003. Here are some highlights:
Biggest apology for Christian persecution ever
In "an astounding admission," 145 leaders representing two billion Christians formally apologized for their denominations having abused each other in the past. Delegates from the World Evangelical Alliance (WEA), the Pentecostal World Fellowship, the World Council of Churches, and the Vatican met to discuss the abuse of Christians under militant Islam, but first acknowledged their own sins. While Catholic and Orthodox Christians have marginalized and denied civil rights to evangelicals, evangelicals have acted as if the historic churches knew little about the gospel and were in need of conversion, wrote WEA Global Ambassador Brian Stiller. The gathering, held in Albania, echoed apologies made by Pope Francis for Catholics' former persecution of Pentecostals and Waldensians.
In two emails to supporters, the wife of imprisoned Iranian American pastor Saeed Abedini said their marriage has included "physical, emotional, psychological, ...
1