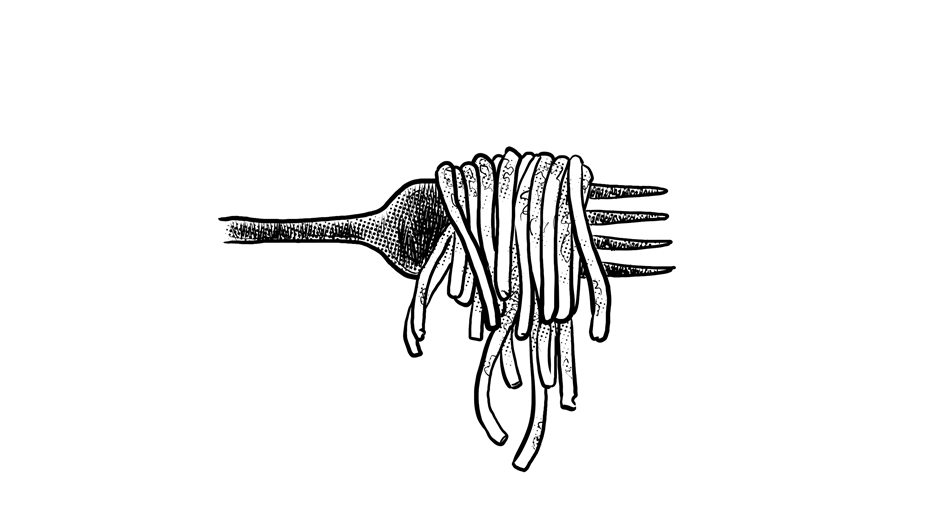 Image: Seth Hahne
There is literally no bread to break this evening as we gather together. The serving table, stained with the juices and sauces of potlucks past, is full of pasta. Five pasta dishes, to be exact.
That would be fine if there were more than six families bringing meals for our weekly Friday night potluck.
We are gathered in the Common Building of our intentional Christian community on 180 acres in the rural Midwest. We share the physical and emotional burdens of land, finances, and housing. We make decisions as a community. We come together around the shared value of Christian faith.
To some, this can seem like the ideal church community: living locally and communally, caring for the earth, welcoming the misfit, and crying for social justice and peace. But community is complicated.
And as we are all sagging from the weight of the farm season, our jobs, and nurturing our children, pasta, at least, is simple.
So we sing a song of grace—quite possibly "For the Beauty of the Earth," "Johnny Appleseed," or "The Doxology"—and grab the plastic white plates from a stack. They are etched with knife cuts, witnessing to the 30 (or more) years of use they've seen, of being washed in the Common Building's sink by the helpers chosen from a rotating list every week. (Everyone tries to avoid making eye contact with the person calling names for dishwashing—except for Meg, whose servant heart urges her to clean even when it's not her turn.)
We help our children pile their dishes with vegetable pasta, mac-and-cheese, or spaghetti meat sauce, knowing whatever is heaped on will be scraped off into the compost, half-eaten, in a few minutes when they run outside to play. And we sit and eat together.
Conversation can be easy. We have history together. We have spent the week sharing prayer requests, joys, and the mundane tasks of daily life, like farm work or childcare swaps or Saturday projects.
Living in intentional Christian community is like being a part of a family, one that you choose, but then you can't decide if you want to keep choosing them or not.
But it can also be awkward. Our vulnerability with each other can bleed into a melancholy that we pass back and forth. In these moments, I feel a kinship with the early church: their quarrels and broken relationships. Sometimes I imagine the apostle Paul rebuking our nitpicking, our tendency to see the worst in each other. I see Jesus pointing at me, saying, "Is it so hard to be kind when I have given you so much kindness?"
Living in intentional Christian community is like being a part of a family, one that you choose, but then you can't decide if you want to keep choosing them or not, because they keep bringing up the same issues that trigger you to anger or frustration. You realize, after years together, that each of you has scratches, certain points in your album that keep skipping and repeating the same needs, the same hurts, the same prayers.
Fish for Breakfast
Delighting in the repetition of our neighbor's needs and wounds—or our own—must be a spiritual practice that I haven't yet grasped. Sometimes, I just want to eat my food and leave.
The scent of Louise's baking—caramel pecan, apricot cinnamon, and butter horn rolls—delights me as I push open the heavy door of the Common Building. On bakery days during the summer, I can expect these smells when I dash in to collect my community mail or food from the co-op room downstairs. But today is a special worship service. I'm hungry, breathless from the walk up the hill from our house in the valley, and relieved to be free from doing music for once.
A few weeks after Easter, we celebrate Jesus' appearance to his disciples on the beach after his resurrection. Traditionally, early on a Sunday morning, we gather in the Common Building/worship space/bakery for this Fish Breakfast and eat baked fish (or fried fish sticks) and Louise's rolls.
This Fish Breakfast is a little different. For the first time in six years, five new members have joined our small church. After the membership ceremony, the real initiation into community life begins when they are confronted with two straightforward and inescapable questions, presented to them by a committee member drowning in work:
"Where can you serve? And when you can you cook your first Sunday lunch?"
When there is understandable hesitation about cooking for 30 people, I assure them: "I couldn't cook when I moved here seven years ago, but now I cook for more than 20 people without blinking." (As long as someone helps with dishes, that is.)
Their first major task is to plan Fish Breakfast. There is a strange push and pull when a task is handed over to someone new. Those of us who are in the middle or older generation of community long to hand over the reins. So we tell them, "Sure, do whatever you like! Make it your own."
But as soon as something changes, a twinge of discomfort tugs inside. This is a common challenge for multi-generational churches, but since we are so small, every good and hard thing is amplified. Sometimes we are mature enough to ignore it.
As the children's play is about to begin, we sit down at the tables, already set and arranged.
The props and decor are simple: a refrigerator box is a boat draped by a net of multi-colored construction paper fish. A blue sheet is the water.
Natalie calls the kids forward. From 18 months to eight years old, the kids trample up. My toddler balks at getting into the cardboard boat with them; instead, she runs between the boat and me, the soles of her jelly shoes slapping on the speckled linoleum floor as background percussion for the play.
We all know the ending to this story: not just the story of Jesus and his disciples, but the ending to a cardboard box too full of rowdy children. As they pull up the heavy net, the cardboard boat feels the supernatural pull of fish. They all tip out and the box splits.
Now, let's eat that catch of fish.
The Victory Feast
No matter how many times we tune the flute to the guitars, at some point in the worship service, the instruments get pitchy. I wince now and then, sweating from the effort and frustration of projecting my voice and banging my foot along with my guitar strumming, trying to urge our small group to keep time and sing in tune.
By the time the sermon comes along, my husband, who is preaching, is glad for a break from chasing our toddler back and forth behind the semicircle of chairs. I leave my music team and trade with him.
As he begins to speak, our toddler runs up to the front, passing in between the chairs, her hair patted by folks of all ages. She taps a sleeve or a knee, then takes off again, this time tottering perilously close to the short table holding the bread and juice for communion. When she reaches out to pull the cloth underneath, I lunge for her, catching her hand just before the juice spills.
The juice has been poured into a cup made by one of the older residents, potted with clay from the creek bed in our valley. The widowed, elderly resident, confined to a wheelchair, prefers not to come anymore—even though his room is only yards from the worship space. He usually just stares out his window, watching the irises grow, looking out for the man who cares for him, for the community members who bring him meals, for the mowers, the mothers, the children, and the seasons that pass across the meadow every day.
He is not with us now, but we still use his vessel to feast with one another as we pass the bread and the cup in a circle.
I hold out my palms to my neighbor. She breaks the bread and puts it into my hands: "Christiana, this is the body of Christ, broken for you."
"Thanks be to God," I reply.
The bread my husband made this morning is sweet on my tongue. My toddler, fidgeting in my arms, reaches for it to taste. I shake my head—wanting her to witness this meal, but waiting to let her participate until she's older—and I pass the bread along, repeating the words of administration from this saint and sinner to the next.
We wash the bread down with the grape juice, made in the fall from the vines outside the church windows.
The meal heals our hurts, mends our fences, and pulls us out of melancholy into the celebration of a mystery both ancient and living.
This is the feast of victory: when all that's awkward, wounded, joyous, and homemade is passed around and Christ's body reminds us why we live together, why we eat together, and why we worship. The meal heals our hurts, mends our fences, and pulls us out of melancholy into the celebration of a mystery both ancient and living. It's a mystery that still surprises us each time we break bread, scrape off each other's food scraps, and sing in tune.
It feels as miraculous as a heavy catch of fish.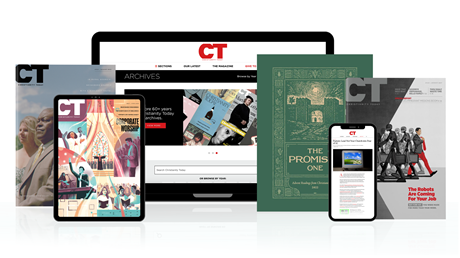 Subscribe to Christianity Today and get access to this article plus 65+ years of archives.
Home delivery of CT magazine
Complete access to articles on ChristianityToday.com
Over 120 years of magazine archives plus full access to all of CT's online archives
Subscribe Now
The Awkward Feast of My 'Ideal' Church
The Awkward Feast of My 'Ideal' Church