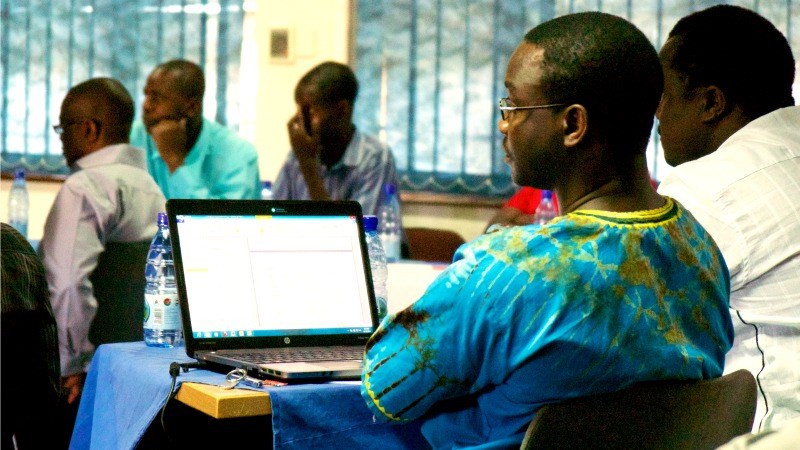 Image: Flickr
As we walked across the lush, manicured campus, I was calculating what time it was back at home on the West Coast. It was my third day in Kigali, Rwanda. I had come halfway around the world with a group of photographers to interview Pastor Charles Buregeya Mugisha, founder of Africa New Life Ministries and Africa College of Theology (ACT), a small Bible college. As we entered the classroom, we saw sunlight streaming in the windows and a screen in the far corner that read "Hermeneutics BTH1203." Students dressed in collared shirts, slacks, skirts, and dresses—nary a pajama-clad young adult to be found—trickled in as the class opened with prayer and an a cappella song.
During class, students shared with us the great sacrifices of time and money they had made to pursue biblical education. A mother of two kids who served in the women's ministry at her church wanted more education to empower her Bible teaching and leadership. Another student had moved to Rwanda and learned English just so he could attend the college, and another man, from the war-torn, neighboring Democratic Republic of Congo, shared his dream to return home and teach classes to train pastors in different areas of his country.
As I listened, I heard from the vast majority of students that their purpose in seeking biblical training was to go out and train others who will never have the opportunity to get formal education. This sense of duty to the community stood in stark contrast to the more individualistic Western goals of pursuing one's own calling and, in some cases, building one's platform. As I sat in class, I found myself asking—what does it look like when we pursue education, not to elevate an individual, but to raise up an entire people? As a Christian participating in the church, as a parent training up young children, how can I adopt this more communal approach to faith and faith education?
I started writing only a handful of years ago, and like so many other women, I was inspired by Beth Moore and her vision to equip women with a deeper knowledge of the Bible. As a stay-at-home mom of four small kids, I struggled early on with viewing them as a hindrance to the development of my vocation, my calling. I was an island of ambition, convinced that if I could just get something published, then I would be satisfied.
During this frustrating season, a close friend—who has taught me about the intersection of faith and desire—asked me how I was serving my local church. I told her that in a church as small as ours, I was the nursery director by default because I had the most kids. (We have only two full-time staff members and a part-time secretary.) She encouraged me to find a way to serve there in the same way that I was hoping to serve more broadly. If I wanted to publish a Bible study, why not write it and share it first with the women in my current sphere? In her experience, she told me, God honors the gifts we use in the context of our local body of believers.
Sobered by her call to service, I poured myself into leading a women's Bible study every Wednesday night. It started as a handful of women and then grew until we filled the living room and spilled over into the kitchen. And although following my friend's advice has been terribly un-sexy, it's also been rich and fulfilling. The act of focusing on my community has taught me that the small, hard, and humble work of faith education, carried out faithfully over a lifetime, has a tremendous impact on the lives of others.
Visiting the Bible college in Rwanda also challenged me as a parent. My kids are growing up with opportunities and privileges, and although we Westerners might consider it mundane, one of those privileges is the Bible education they receive every Sunday in Sunday school class and also during the week at the Christian school they attend. They're too young to go out and teach, but as they grow up, I hope they'll learn to leverage that gift for the good of their community and for the good of the kingdom. I want them to understand that their Christian education is a great blessing, and also holds the latent potential to be a great blessing for others. As a parent, I want to teach them to have hearts burdened for their neighbors the same way that my Rwandan brothers and sisters feel burdened for their neighbors.
We have much to learn from them, especially in the area of belonging and responsibility to community. I saw this manifest in the hermeneutics class. As I listened to the students share their hopes and aspirations for ministry, I was struck by how they so naturally viewed their calling as outwardly focused. The purpose of their education was for the good of their community. Of course it was.
At the end of our time together, we closed with prayer requests. The class asked us to pray that the Lord would equip the Rwandan church to bring the gospel to their neighbors, especially those in closed areas, and that he would increase their capacity to learn and teach the Word in truth.
We asked them to pray the same for us.
Aleah Marsden is a writer, speaker, and blogger. Her work has appeared in The Banner, Books & Culture, and the new NIV Bible for Women: Fresh Insights for Thriving in Today's World (Zondervan). She serves as a board member and social media director for Redbud Writers Guildand blogs about life, faith, and her travels with Living Bread Ministries atAleahMarsden.com. Connect with her on Facebook, Instagram, or Twitter.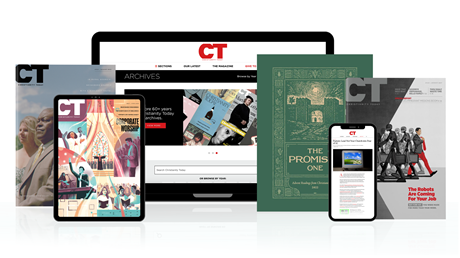 Annual & Monthly subscriptions available.
Print & Digital Issues of CT magazine
Complete access to every article on ChristianityToday.com
Unlimited access to 65+ years of CT's online archives
Member-only special issues
Subscribe
Seminary Is Not About Me
Seminary Is Not About Me