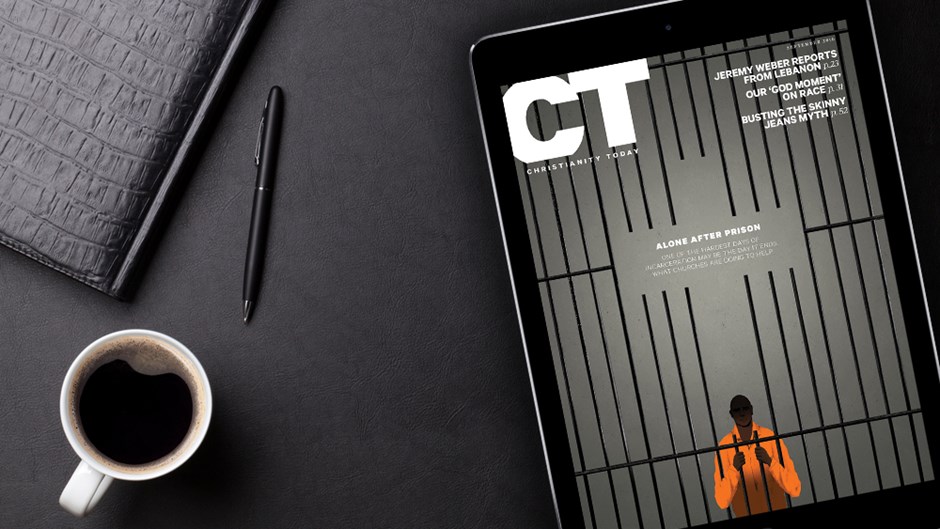 Let me say how much we appreciated Morgan Lee's "Life After Prison." We can relate where it points out that many churches send vans to prisons, but when released, inmates show up at the same church and are confronted with special rules and discrimination. Thank you for your timely coverage of such controversial subjects.
Alice Benson Johnston
Titus House Ministries
Tijeras, NM
I love CT. So do my prison church brothers. For every person who is released from prison, there is one who is never being released. Those left behind are still a vital part of the body. Though unseen, we are still there.
Johnny Wooten
Eastham Unit
Lovelady, TX
As a Christian man who made poor choices and was incarcerated in 2013, I am concerned about the church's commitment to those behind bars, not only through giving but through ministries for inmates. I have been blessed by the ministry of Manny Mill, profiled in your article. He and his team have visited this correctional facility, and my family has visited Radical Time Out. His ministry gave my family and me hope during the early stages of my incarceration. My prayer is that churches, no matter the size of their congregations or budgets, would consider a prison ministry. I know many who deeply hunger for Christ.
Edwin Klemm
Big Muddy River Correctional Center
Ina, IL
For several months, I had the privilege of meeting with a felon who had completed his sentence. I could change the name "Joe," whom you write about, to the name of my friend who also is a sex offender and write the same paragraphs. The system is stacked against felons. The prosecutors are relentless. It is very hard to get a job, even with a good college education. It can be even harder to find a church family that will accept you. My friend was shunned by many members of my church. This was a cruel eye-opener for me. As I met with this man week after week, I thought, How can this be?
Yes, this is a messy ministry, but Jesus never shied away from anything. When we proclaim our Christianity, we might look in the mirror and contemplate if we really mean what we proclaim.
Jim Graves
Boyne City, MI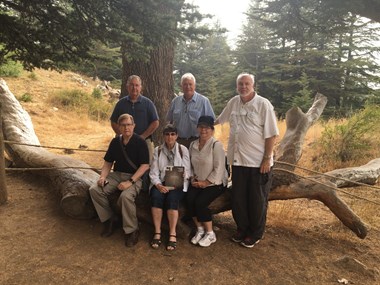 Image: John Eckeberger
My September issue of CT arrived just in time to journey with me to northern Lebanon. Jeremy Weber's article is on target. Although he focused on the plight of refugees in the Bekaa Valley, our church sees the same desperation and hope among the Syrian refugees in the north. Due to the present violence in their homeland, Syrian Muslims are either (1) turning toward radical Islam; (2) turning completely away from spiritual things; or (3) turning toward hope, grace, and peace in Christ. Virtually every day we see both Syrian and Lebanese come to Christ. In my 40 years of ministry, I have never witnessed a movement of God like it.
The church must move forward into the spiritual vacuum created by the upheaval. One day the violence will end, and thousands of freshly discipled believers will return to their homeland to reshape its future.
John Eckeberger
League City, TX
I don't think we're being persecuted, but there is a definite hostility that I see increasing. Some criticism is valid, and some is not. Some see issues like legalized gay marriage and our increasing sensitivity toward other faiths as persecution. If we want to protect our right to worship as we choose, we have to respect the rights of others.
Also, the persecution spoken about in Scripture is in response to our righteousness. Jesus was crucified because he demonstrated the power of the kingdom, which threatened the political powers of the time. What people are calling persecution in the United States is the opposite of that.
Danny Palmquist
Commonly bullied? Yes. Condescended to by secularists and atheists? Yes. But those problems are miniscule compared to what other Christians in less-privileged countries are put through.
Jeremy Schep
It seems that "engaging youth and young adults" does not have everything to do with substance, per se. (The evaluative word substance in the research was not clearly defined.) The researchers were not evaluating the degree of maturity among the population chosen, but the degree to which the population sampled felt like an integral part of the church community.
The fact that you are engaged in a place because you feel welcomed, valued, and "prioritized" is important, but evaluating substance implies more than that.
Elias Medeiros
Jackson, MS
Being in my 60s, I can remember how, as a high school student, it was cool when a college student brought a guitar to a worship service, but embarrassing when a "grown-up" did the same thing. As for youth groups, with their chaperoned dances and "discussion" groups, we were far more likely to grapple with the world's problems and theology at a bonfire on the beach. I don't think that's changed a whole lot in 50 years.
Kathy Kexel
I think young people want a leader who is authentic. If that's tattoos and a guitar, then so be it. If that's a three-piece suit and a comb-over haircut, so be it.
Robert Van Ess
Though Tish Harrison Warren's words seem warm and inviting, her overall tone was one of condescension toward churches in rural areas. I grew up in the city and have lived in rural areas since 1974. Wherever I've been, I have found many people of powerful faith who lead consecrated lives. I also have found biblical literacy and commitment among rural people that surpass those of the urbanites I've known.
Moe Pujol
Westville, FL
I used to pastor a church in a small town but now am doing full-time studies. Parts of me can identify with not wanting to pastor in a small town for some of the reasons mentioned in the article. But the gospel calls us to go everywhere, even to the places we may find uncomfortable according to our own preferences.
Stephen Sesink
This makes me so proud of the rural church ministry our church does. Small towns need Jesus too.
@KatieLFitch
The plight of small-town America has been ignored in many ways by the church. We need to push beyond stereotypes to understand movements like Trump support. We find hurting, angry people.
@RickyAlcantar
Well, this is convicting. Thanks for this report and helping me think a little outside my box today.
@stefanienorlin
A changed life always reminds me why I believe.
@GlendaHealy
Have something to add about this? See something we missed? Share your feedback here.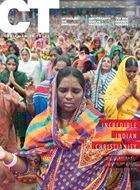 This article is from the November 2016 issue.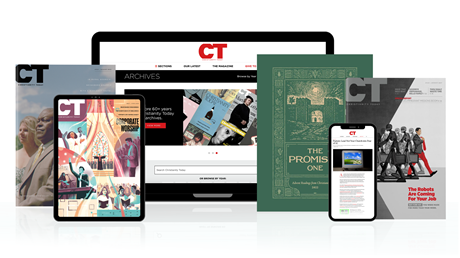 Subscribe to Christianity Today and get access to this article plus 65+ years of archives.
Home delivery of CT magazine
Complete access to articles on ChristianityToday.com
Over 120 years of magazine archives plus full access to all of CT's online archives
Subscribe Now
Reply All
Reply All