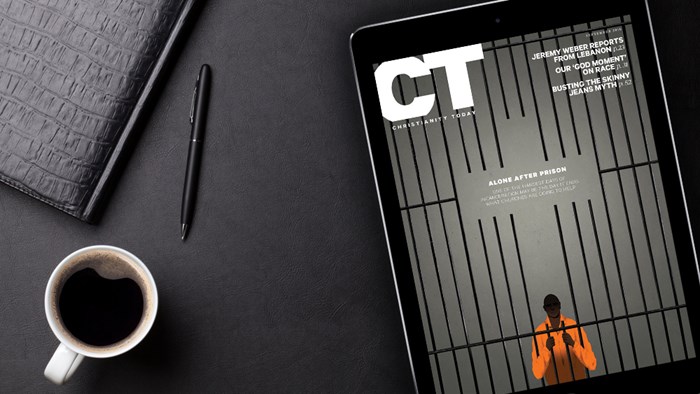 Let me say how much we appreciated Morgan Lee's "Life After Prison." We can relate where it points out that many churches send vans to prisons, but when released, inmates show up at the same church and are confronted with special rules and discrimination. Thank you for your timely coverage of such controversial subjects.
I love CT. So do my prison church brothers. For every person who is released from prison, there is one who is never being released. Those left behind are still a vital part of the body. Though unseen, we are still there.
As a Christian man who made poor choices and was incarcerated in 2013, I am concerned about the church's commitment to those behind bars, not only through giving but through ministries for inmates. I have been blessed by the ministry of Manny Mill, profiled in your article. He and his team have visited this correctional facility, and my family has visited Radical Time Out. His ministry gave my family and me hope during the early stages of my incarceration. My prayer is that churches, no matter the size of their congregations or budgets, would consider a prison ministry. I know many who deeply hunger for Christ.
For several months, I had the privilege of meeting with a felon who had completed his sentence. I could change the name "Joe," whom you write about, to the name of my friend who also is a sex offender and write the same paragraphs. The system is stacked against felons. The prosecutors are relentless. It is very hard to get a job, even with a good college education. It can be even harder to find a church family that will accept you. My friend was shunned by many members of my church. This was a ...
1