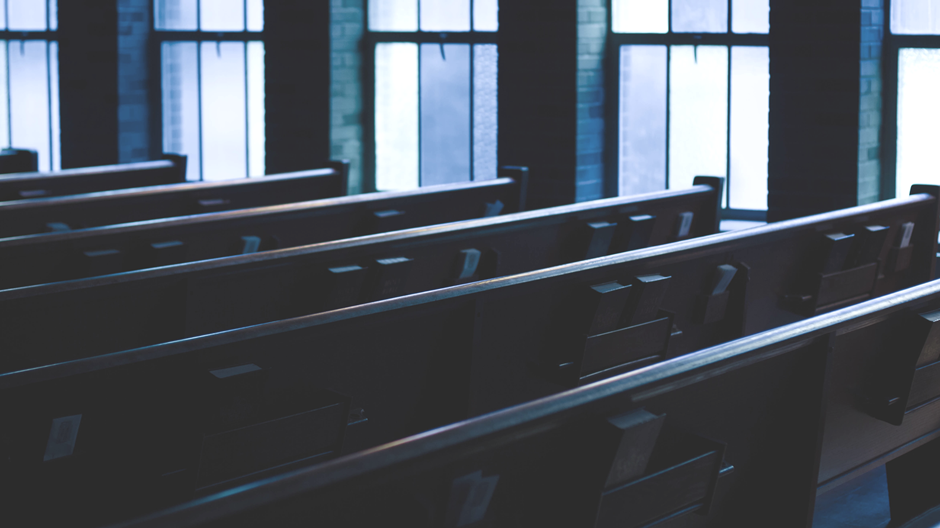 In 2017, many evangelical women joined the #MeToo and #ChurchToo campaigns to draw attention to the prevalence of abuse. Now they're looking for churches to step up.
A new campaign called #SilenceIsNotSpiritual calls on evangelical congregations and leaders to speak up and act on behalf of victims of gender-based violence, who fear their stories will end up ignored or marginalized.
The campaign—organized by Belinda Bauman, One Million Thumbprints founder, and Lisa Sharon Harper, whose Freedom Road convened the recent Ruby Woo Pilgrimage—launched Wednesday morning with the backing of 140 prominent Christian women, including Lynne Hybels of Willow Creek Community Church, Ann Voskamp, and Jen Hatmaker. Within hours, it gathered 1,000 signatures.
"This moment in history is ours to steward. We are calling churches, particularly those in our stream of the Christian faith [evangelical churches], to end the silence and stop all participation in violence against women," the statement reads.
"We call our pastors, our elders, and our parishioners who have been silent to speak up and stand up for all who experience abuse. There is no institution with greater capacity to create protected spaces for healing and restoration for survivors, as well as confession, repentance and rehabilitation for perpetrators."
"Count me in! Because there is no doubt in my mind on this matter that #SilenceIsNotSpiritual!" tweeted Bible teacher Beth Moore (who has shared that she suffered sexual abuse as a child).
Earlier this year, LifeWay Research found that most churches underestimate the impact of domestic violence, and aren't as prepared as they could be to assist victims. Nearly half of pastors say they don't know if anyone in their congregation has experienced domestic violence, and 45 percent of churches don't have a plan for how to respond if they hear from a victim.
"The church, the place I call home, should be the place where healing is happening because we bring the ability to be healing in the midst of trauma everywhere—to the workplace, to school, to religion, to politics, all of it—and we're not doing it," said Bauman. "We're not even really willing to do it in our own backyards."
Though many prominent Christian leaders and pastors have explicitly condemned the widespread pattern of harassment, abuse, and violence evidenced by ongoing accusations against male leaders over the past few months, the issue is less likely to come up in church pulpits. LifeWay previously found that 4 in 10 pastors never preach on domestic abuse.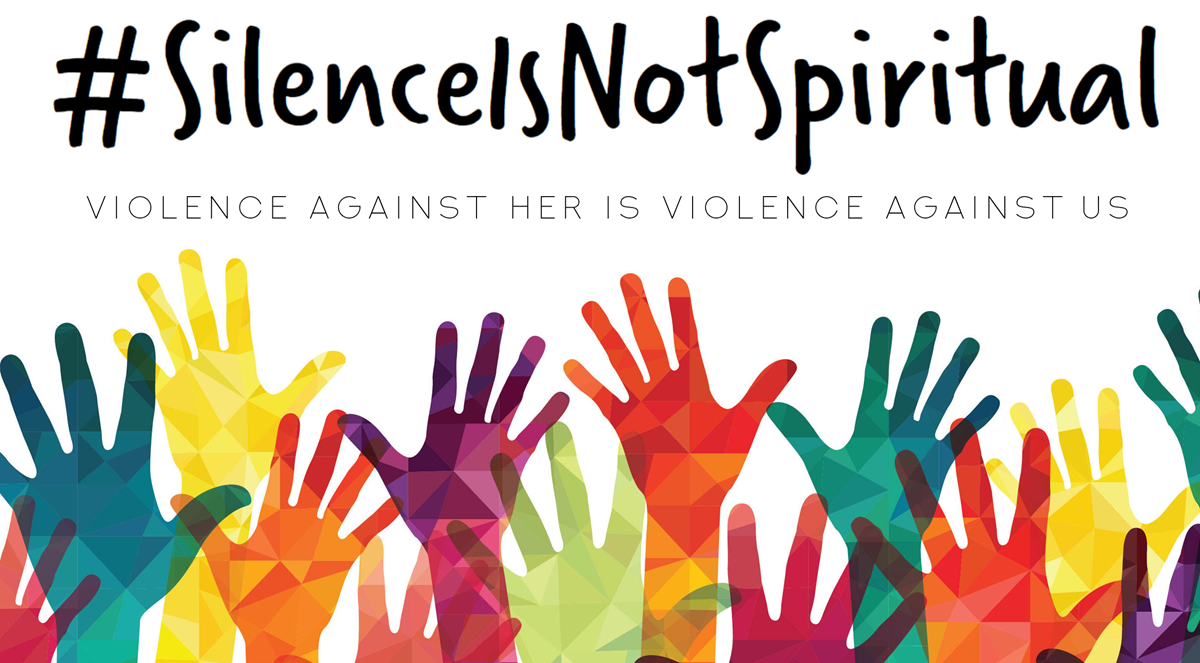 The #SilenceIsNotSpiritual campaign rallies evangelicals to do better. It involves voices from across denominations and positions; organizers were careful to indicate that the problem of abuse and violence isn't confined to any type of church.
"The problem exists in all of our churches and in our world because much of our world is one that, for millennia, has been steeped in the culture of patriarchy," said Harper, author of The Very Good Gospel.
"The assumption that inside the church these issues are not as prevalent as outside, it actually belies a mistaken view of the church, that the church is separate from the world," she said. "It's not. We are Jesus followers who live in the world and come to church."
While #SilenceIsNotSpiritual welcomes Christian men to join as allies, it was conceived as a movement led by women, modeling how individual churches themselves might turn to the survivors among their own in order to prompt and facilitate means of healing.
"Within the church, what's most important is that the ones who have survived the violence be the ones who lead the process," said Harper. "That is part of what it looks like to honor the inherent dignity of a person—to recognize their call to lead."
After having spent several years working with women in conflict zones in the Middle East and Africa, Bauman approaches gender-based violence as both a personal and missional issue. Her experience points to the power of story: the trauma of being disbelieved and ignored, as well as the transformative potential of being heard and supported.
"The one place I think healing can come is from listening to the women who experience the violence to try to find the answer to the problem," said Bauman, whose husband was the former president of World Relief. "Listening to women who have experienced violence is where we will find our ability—our political will, our religious will, our personal will—to stop the violence."
The statement calls on churches to "create protected spaces where survivors of violence can offer their stories" and to "repent where we have failed and to fight both systemic and individual injustices in our midst."
The vast majority of Protestant pastors (87%) believe their church already serves as a "safe haven" for victims of violence. #SilenceIsNotSpiritual organizers suggest that church leaders might do more to call out such spaces for women, as well as challenge themselves to ask why women have kept silent or didn't come forward sooner.
LifeWay found that, if a church member were to divorce over alleged domestic violence, evangelical pastors were more likely to respond by investigating the claim (68%) than believing it (56%). In another poll, evangelicals were also slightly less likely than Americans on average to believe the misconduct claims levied against figures like Donald Trump, Roy Moore, and Matt Lauer.
Sociologist W. Bradford Wilcox, director of the National Marriage Project at the University of Virginia and a senior fellow of the Institute for Family Studies, parsed how evangelical affiliation relates to propensity for violence against women in an explainer for CT this month.
While some research shows that patriarchal norms around the world are correlated with domestic abuse, evangelical Protestantism in the US generally doesn't pose additional risks to women; however, frequency of church attendance, religious motivation, and whether spouses share the same faith all play a factor. Wilcox found that "nominal evangelical Protestants who attend church infrequently or not at all" were most likely to abuse their partners.
The #SilenceIsNotSpiritual statement describes the correlation between race and violence against women, citing the disproportionate numbers of black, Latina, Asian, and Native American women who have suffered violence.
The launch was timed around the United Nations International Human Solidarity Day, December 20, and the campaign will run Christmas through Easter, with a potential expansion to focus on concerns of Christian leaders outside America.
"Being woken up sometimes happens in stages … I think there has been a growing attention being paid" to violence against women, said Bauman. "What I worry about is the attitude of clicking our tongue and shaking our head and saying, 'Isn't this terrible?' and never arresting the moment.
"This is a kairos [opportune] moment," she said. "Heaven help us if we miss it."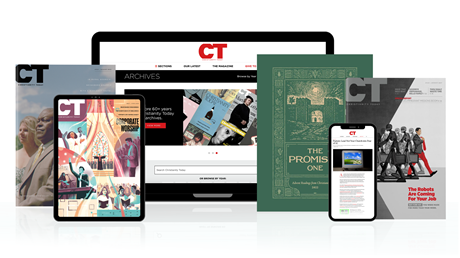 Annual & Monthly subscriptions available.
Print & Digital Issues of CT magazine
Complete access to every article on ChristianityToday.com
Unlimited access to 65+ years of CT's online archives
Member-only special issues
Subscribe
Women Speak Up in #SilenceIsNotSpiritual Campaign
Women Speak Up in #SilenceIsNotSpiritual Campaign