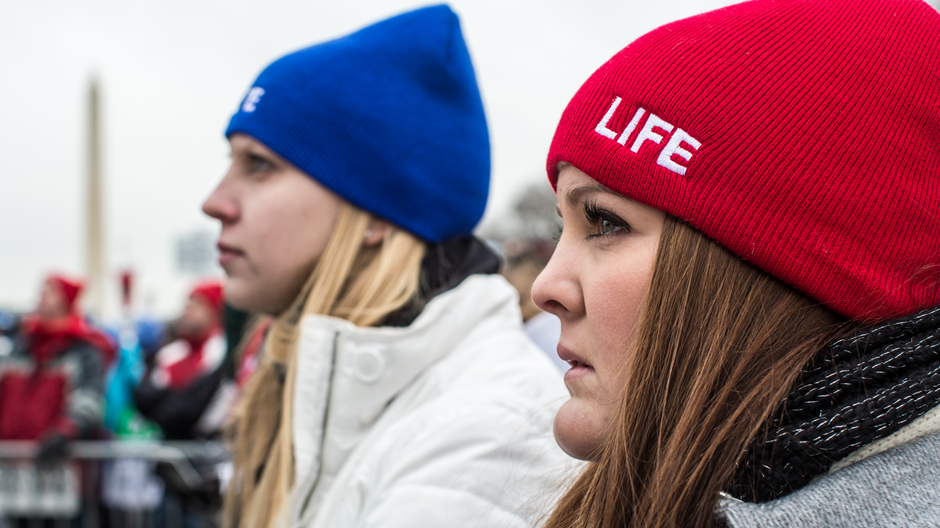 Image: Brendan Hoffman / Getty Images
Last year's record-setting Women's March—filling Washington D.C. and hundreds of other cities with streams of pink hats and feminist placards—launched an important discussion about the place of pro-life and conservative women in the movement, after multiple women's groups opposing abortion were barred from officially participating.
But a lot has changed in the year since President Donald Trump took office, particularly when it comes to women's issues. In 2017, America saw women across industries, faith groups, and political persuasions speak out in an unprecedented way against the ongoing endemic of sexual harassment.
The issue proved sadly universal; the #MeToo movement prompted stories from "liberal" Hollywood to conservative Fox News, from "secular" Silicon Valley to Christian congregations, with the launch of #ChurchToo and #SilenceIsNotSpiritual hashtags.
The shared concern over abuse at the hands of men in power, now discussed with more openness and urgency, seems to have the potential to bring women together. But ahead of this upcoming Women's March, the event maintains many of the political divides Americans have come to expect between women.
Though marches will still take place in Washington, New York, and at 250 other local affiliates, the main demonstration is being held Sunday in Las Vegas, marketed as a get-out-the-vote rally for women in swing states, with the tagline "Power to the Polls." Adding to the political tension is that it falls on the very same weekend as the annual March for Life in Washington—the country's largest demonstration against abortion and increasingly a destination for evangelical groups.
While public support for abortion remains at a 20-year high (57%, according to Pew Research Center), 70 percent of white evangelicals and 40 percent of women overall believe it should be illegal.
New Wave Feminists, the group that prominently participated in the 2017 Women's March after being removed from the list of partners for their pro-life stance, has encouraged its 40,000-plus Facebook followers to attend local Women's Marches and represent pro-life feminists. However, the group is holding an official rally prior to today's March for Life, which corresponds with the anniversary of Roe v. Wade each year.
Its president, Destiny Herndon-De La Rosa, envisions a movement that's a "third way" between pro-life and pro-choice positions, between feminist and anti-feminist rhetoric. "It is based on compassion and human dignity and helping others," she said. "It's that consistency that most of us feel all the time, but we don't really know how to express because we're so locked in to the Republican or Democratic side."

Michelle Oberman, the pro-choice author of the new book Her Body, Our Laws, even alludes to this tension and sympathizes with women-focused and family-focused pro-lifers in a recent New York Times op-ed entitled "The Women the Abortion War Leaves Out."
That middle way still seems far off for fellow pro-lifers like Kristan Hawkins, Students for Life president. Though she sees a place for her organization in today's women's movement, the conversation between pro-life and pro-choice women hasn't been moving in that direction, she said.
"Since last year's march, we've had a chance to see that the same, tired, pro-abortion agenda being preached," said Hawkins, whose organization was rejected from the Women's March last year and didn't apply to participate this year since it overlaps its national conference.
Like Hawkins, Penny Young Nance—head of Concerned Women for America, a network that's both pro-life and Christian—rejects the core principles of the Women's March and sees younger women continuing to side against abortion. (By some measures, millennials and younger generations are more pro-life than their parents.)
"There is a whole army of pro-life women who were excluded from last year's Women's March because we were told that standing for the unborn made us 'gender betrayers,'" she said. "You'll find hundreds of thousands of us at the March for Life."
At the inaugural Women's Convention in Detroit in October, put on by the Women's March organizers, Herndon-De La Rosa, of New Wave Feminists, asked "if there was room in their campaign for women who might regret their abortions, say if it was done out of coercion, or if that counted as reinforcing stigma." They didn't answer her question. Hawkins and Students for Life protested outside the event.
Others are continuing to look for common ground with feminist and women's movement leaders as sexual harassment continues to dominate the headlines. Groups that oppose abortion, including evangelical ones, are increasingly projecting a broader approach to life issues and outspokenly rejecting all forms of behavior that demean women and children.
"Obviously, the biggest issue in the news now is sexual harassment," said Serrin Foster, the president of Feminists for Life. "While we have much to do, there is huge opportunity for us to create a culture that respects all women on campus, in the workplace, and in our relationships, including interpersonal violence."
The prevalence of sexual misconduct and harassment has an effect on abortion as well. "So often, women are coerced by unsupportive fathers of the child, family, or a lack of support by employers or school administrators," she said. "We can unite to change that."
Sometimes, leaders find that their partnerships and relationships require bracketing the abortion issue to an extent so that both parties can focus on a litany of other humanitarian and family concerns that women find themselves drawn to.
"Working alongside pro-choice women on issues of human trafficking, domestic violence, genocide, foster care, and even special needs adoption has been among the most meaningful work I've been a part of," said Kelly Rosati, Focus on the Family's vice president of advocacy for children and a speaker at the Evangelicals for Life conference this week. "I don't think we will ever reach the middle on abortion… without a demonstrated commitment to human dignity at all stages."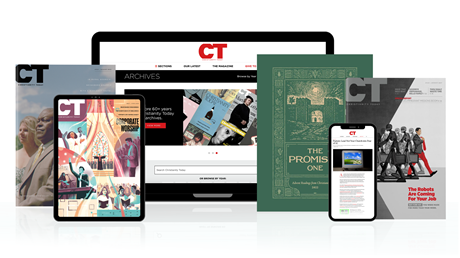 Subscribe to Christianity Today and get access to this article plus 65+ years of archives.
Home delivery of CT magazine
Complete access to articles on ChristianityToday.com
Over 120 years of magazine archives plus full access to all of CT's online archives
Subscribe Now
Are Pro-Life and Pro-Choice Women Any Closer to Finding Common Ground?
Are Pro-Life and Pro-Choice Women Any Closer to ...