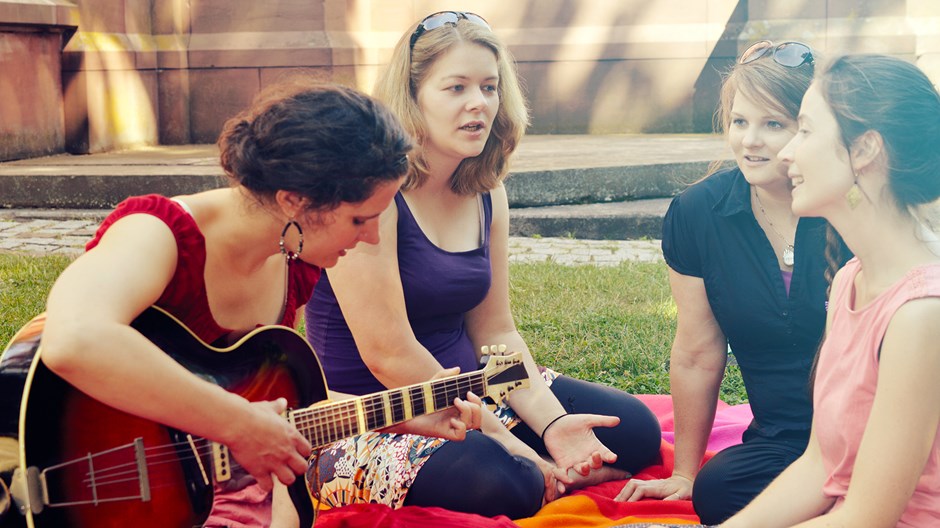 According to a recent Barna report, American Christians are less likely to share their faith with others than they were 25 years ago. In 1993, 9 out of 10 Christians agreed with the statement, "Every Christian has a responsibility to share their faith." Today, only two-thirds agree—a 25-point drop. Conversely, 3 in 10 Christians say "evangelism is the local church's responsibility" rather than an individual one, a nearly threefold increase from the early '90s. Overall, believers today are less prone to share the gospel or talk about their faith.
Christianity from its inception has centered itself on sharing the Good News, but apparently, we're not as comfortable as we once were with that commission, perhaps for understandable reasons. The American church is experiencing serious pain right now: Congregations across the country are shutting their doors due to low attendance. The political environment has us in knots. And the #ChurchToo movement is exposing injustice and sexism against women. While the church contends with these battles, what good news do we have to share?
We still have great news, in fact. Despite our current circumstances, at the center of our faith is still the person of Jesus Christ, the One who holds all things together.
In the Book of Acts, we read the account of how a fledgling faith rises up, and despite great hardship, direct ploys to silence the disciples, and tremendous persecution, the new believers would not be quiet. Today, 2000 years later, the Great Commission has not changed. Then, as now, Jesus commissions us to go and tell others about God's great love. The apostle Paul reminds us in 2 Corinthians that "we have this treasure in jars of clay to show that this all-surpassing power is from God and not from us" (2 Cor. 4:7).
What does that look like for us, exactly?
In the church calendar, we recently crossed over into the season of Ordinary Time, which is ushered in by Pentecost. Just as tongues of fire descended on the disciples in the Upper Room, still now the Holy Spirit sets us on fire in the context of our mundane lives—right in the middle of our laundry and dishes, our laborious work days, our weekend afternoons in the garden, our evening dinners with friends. As Christians, we believe that our good God is able to sift through the dark side of the institutional church and still woo people into relationship with his Son, and this season of Ordinary Time invites us to settle into ordinary ways to tell people about the extraordinary news of Jesus.
As we usher in the summer months, here are four ways you might consider sharing your faith:
Invite spiritual conversations.
The story of Zacchaeus, found in Luke's gospel, gives us a picture of how Jesus conversed with other people. We know from what Luke documents that Zacchaeus was a short man who cheated on taxes and robbed from the poor, but we also know that he was curious about Jesus. Although to outsiders he looked unlike a Christ follower—the last person who'd want to talk to God—in fact, when given the chance, he opened his heart and offered to "give half of [his] possessions to the poor" (Luke 19:8).
I, too, have had some of the most interesting conversations about faith with some of the unlikeliest of people. Even though they didn't fit the profile of someone interested in faith, nonetheless they were eager to talk about their spiritual lives—their thoughts, their dreams, their deepest longings.
As you navigate conversations with neighbors and new friends this summer, ask thoughtful, spiritually-minded questions. Listen attentively. And as you talk, pray for them, too, that God would reveal himself in time, and that they would begin to see traces of his goodness and presence in their lives.
Extend hospitality.
Scripture portrays God as a host who invites us to a banqueting table. In the gospels, too, we read about Jesus going to people's homes and eating with them. In fact, the word table is found in almost every chapter of Luke. Kristin Schell's Turquoise Table movement—which encourages people to set up a hosting space in the front yard—is a great example of how to welcome others in a Christian spirit.
Cultivating hospitality is about building community: When we eat together, we talk together. In other words, hospitality opens up space for conversations about faith. However, hospitality isn't only about extending invitations; it's also about receiving them, too. Our neighbors intuit when they're being treated like projects and not as people. For hospitality to be whole, we have to both give the welcome and also receive that same welcome into others' homes, yards, and lives. As Christine Pohl says in Living into Community, "In hospitality, we respond to the welcome that God has offered and replicate that welcome in the world."
Extend invitations to church events.
Summer is a vibrant time for church life. Many churches host VBS, picnics, baptisms, movie nights for youth groups, and so much more. My kids invite their friends to church all the time, mainly because they want more people to hang out with.
As you think about your summer engagement at church, consider inviting friends and neighbors to come along. People ache for real community, so be prepared for unexpected interest. This last Easter, after my kids invited a friend to come with us, his mom called and she asked if she could come along, as well. Thrilled and happy to have a new friend to sit with at church, I picked her up the next morning and we all went together.
Be prepared, too, for rejection. Continue cultivating the friendship regardless, knowing that the initial disinterest may change, but even if it doesn't, your calling is the same—to be a conduit for Christ. God is the one who searches the hearts of people and calls them by name. As Fleming Rutledge wrote recently for CT, "The message of Jesus Christ, in sum, is this: Salvation is not in your hands. … He is doing for himself great things that we cannot even imagine."
Finally, never underestimate the tender power of presence.
When we show up in people's lives and stay with them for the long and not the short term, it becomes one of the great gifts of friendship and the most ordinary way to model God's steadfast love. John 1 says that the Word came and dwelt among us. The Message says that Jesus came and "moved into the neighborhood." In a transient society, where many of us have more friends on Facebook than we'll ever have in real life and increasingly spend our time on social media, real connections matter. When we show up in our friends' lives for births and deaths, for chemo appointments, for late night dinners, block parties, and Fourth of July picnics, we communicate how much we love them and by extension, how much we believe God loves them.
In the Gospel of John, Philip (who later would be called Philip the Evangelist), told his brother, Nathanael, that he'd found the Messiah from Nazareth. At the time, Nazareth was a place of ill repute, an insignificant spot on the map. "Nazareth! Can anything good come from there?" Nathanael asked. Philip responded with three simple words: "Come and see" (John 1:46).
After Philip invited him, Nathanael did go and meet the Messiah. He had a conversation with Jesus that changed his life.
Today, many of our neighbors are wondering if anything good comes from the Christian faith. Like Philip, our call is not to be the voice of Jesus in people's lives. Rather our call is to be the voice that invites people, in myriad different ways, with the same message: "Come and see."

Tina Osterhouse lives with her husband and two children on Lake Joy in Carnation, Washington. She writes on faith, culture, and hope at tinaosterhouse.com. You can find her on Facebook and Twitter at @TinaOsterhouse.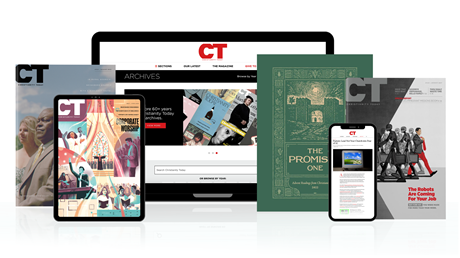 Annual & Monthly subscriptions available.
Print & Digital Issues of CT magazine
Complete access to every article on ChristianityToday.com
Unlimited access to 65+ years of CT's online archives
Member-only special issues
Subscribe
4 Ways to Share God's Love in Summertime
4 Ways to Share God's Love in Summertime