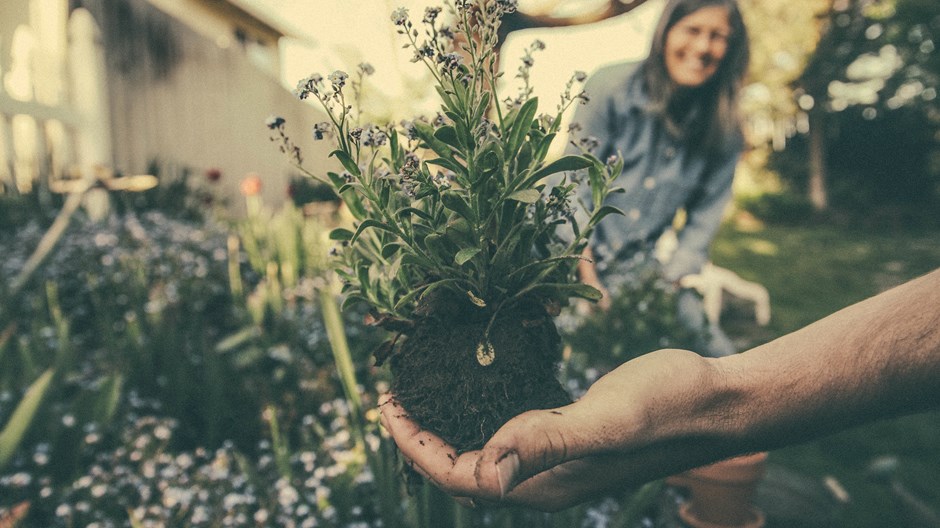 Image: benjamin Combs / Unsplash
We live in a cultural moment defined by divisiveness and chaos. Every day there is something new to be afraid of, something to fix or to save. School shootings, economic instability, and political upheaval all engender feelings of powerlessness and discouragement. If I turn to social media to look for some semblance of comfort or joy, I find infighting and dissension. There's no perfect antidote for all this pain, but nonetheless, as winter fades and light extends longer into our days, I can't help but turn with anticipation toward garden season.
Although planting a garden might seem like an insignificant act, it offers us something deep and enduring: a reminder of God's sovereignty over the earth and a practical, incarnational way to participate in his created order. "The care of the earth is our most ancient and most worthy and, after all, our most pleasing responsibility," writes Wendell Berry. "To cherish what remains of it, and to foster its renewal, is our only legitimate hope."
Last year, my husband, John, and I decided to plant a small vegetable garden on our deck. My kids joined in, and throughout the spring and summer, we delighted in every new cucumber and every new pepper. In the process, I discovered the timelessness of gardening and why it matters for our particular moment.
First, in a culture driven by immediacy and instant gratification, gardening forces us to cultivate patience.
Each time I worked my fingers into the dark rich soil and planted a few vegetables, I had to wait. Eventually, when something popped off the vine, my kids and I ran to examine it. Then we'd wait some more and watch for it to ripen.
In Galatians 4, Paul writes about the fullness of time. When vegetables reach their fullness on the vine or in a garden bed and we have to identify the moment when they're ready to be plucked, we gain a new understanding for what Paul meant when he said, "When the set time had fully come, God sent his Son …" (Gal 4:4). Gardening offers us connection to the seasons of the earth and a pathway to understanding the sacred time of God. As Karen Swallow Prior writes, "Waiting is the fertile soil of our sanctification and one of the hallmarks of Christian practice. And yet what a joy it is to see at last the blessings God enables us to harvest."

Second, gardening reminds us of our finitude and fallibility.
Several of the plants we were most excited about never grew. Although we expected our large tomato plant to produce dozens of tomatoes, it only gave us one tomato. There was nothing we could do about it. The broccoli, too, flowered and failed. Did we plant it incorrectly? My gardening friend, Christy, assures me her broccoli does the same thing some years.
Not everything we plant comes to fruition on our timetable, but as Ecclesiastes 3 reminds us, God makes everything beautiful in its time. Some seasons appear dormant and fallow, but all the while, God is working his purposes for our greater good. Tending to a garden each year gives us fresh eyes to see his long-term, redemptive work.
Third, in a world that continues to stun us with harsh cruelty and chaos on every side, gardening offers us beauty and simplicity.
Seven years ago, my son and I planted a tiny bare root cherry tree that now stands tall and fruitful in a house someone else owns. Even though I no longer live on that property, the tree continues to bloom and blossom each spring, lush fruit grows on the branches every summer, and when autumn comes, the tree sheds old life in order to make way for something new. That tree offers a picture of elegance and resilience—a reminder that God's created order transcends us and continues to bear fruit long after we've moved on.

Finally, gardening offers us the opportunity to engage in local creation care. You don't need a huge garden that feeds your family for a year, nor do you need one that's perfectly landscaped. Planting a garden and digging our fingers into the dark soil around our homes gives us a feel for the ground beneath our feet—the plot of earth that God has specifically called us to nurture. As Annie Dillard writes, paraphrasing Martin Buber, "God entrusts and allots to everyone an area to redeem."
In Genesis, when God created the man and woman, God gave them a timeless mandate unique to people: "Be fruitful and increase in number; fill the earth and subdue it. Rule over the fish in the sea and the birds in the sky and over every living creature that moves on the ground" (Gen 1:28).

During the rise of colonization and the subsequent Industrial Revolution, some people interpreted "to rule" as permission from God to exploit the earth for personal and capital gain. However, the cultural mandate, correctly understood through Christ, means that we serve and lovingly come alongside the earth. Just as God steps into our story, through Jesus, we, too, are not to overpower the earth but instead to be in it with gracious self-giving.
This year, I'm hoping my tomatoes will grow in greater abundance, and I've decided to try carrots instead of broccoli. But regardless of what I plant and what actually grows, I'm looking forward to the process. Along with gardeners and farmers all over the globe, I plan to practice the cultural mandate right in my own backyard, year in and year out, as I root down right where God has placed us.
Tina Osterhouse lives with her husband and two children on Lake Joy in Carnation, Washington. She writes on faith, culture, and hope at tinaosterhouse.com. You can find her on Facebook and Twitter at @TinaOsterhouse.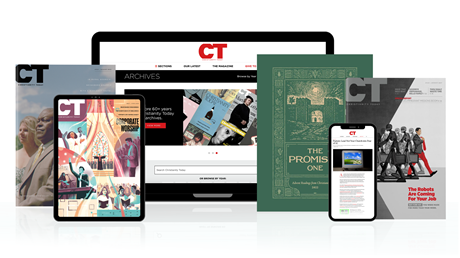 Subscribe to Christianity Today and get access to this article plus 65+ years of archives.
Home delivery of CT magazine
Complete access to articles on ChristianityToday.com
Over 120 years of magazine archives plus full access to all of CT's online archives
Subscribe Now
Save Your Soul: Start Gardening
Save Your Soul: Start Gardening