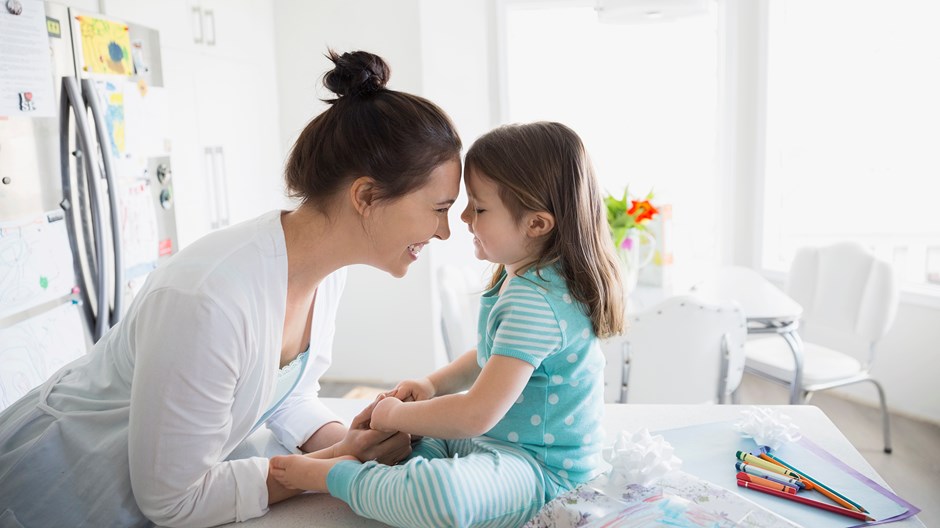 Image: Hero Images / Getty Images
Based on the numbers, evangelical moms should be the happiest on the block.
During a cultural moment when American mothers are feeling the acute tension around balancing their roles and responsibilities, evangelicals report being particularly satisfied with the time they spend parenting.
In Pew Research Center data broken down by faith group, more than three-quarters (76%) of white evangelical mothers say they spend just the "right amount" of time with their children. Over half—that's more than moms or dads in any other religious group—say they actually have enough time to socialize and pursue their hobbies.
And yet, moms in evangelical churches across America, gearing up for another round of pink carnations and Mother's Day well-wishes, say they're still struggling with mom guilt, burnout, and parenting pressures.
In some church circles, moms feel like they're encouraged to stay home, homeschool, or joyfully embrace motherhood as their sole priority—even though these days, both mom and dad work full time in nearly half (46%) of two-parent households with kids, according to Pew.
"Mom guilt is such a real issue and particularly in the lives of Christian moms. God designed us to nurture and care for our children, but many of us work outside of the home out of a specific calling or out of necessity or both," said Jana Magruder, director of LifeWay Kids.
"My advice for Christian moms who experience this tension is to embrace the fact that the two can co-exist together—you can be a godly, nurturing mom while also working outside the home."
Even Christian moms who are ready to defend their choice to work outside the home or carve out personal time away from their kids can find it difficult.
"Living in the tension between 'dying to self' and practicing 'self-care' is incredibly hard and guilt-inducing sometimes," said Megan Oldfield, a mom and worship leader. "But I think both are required in order to mother well."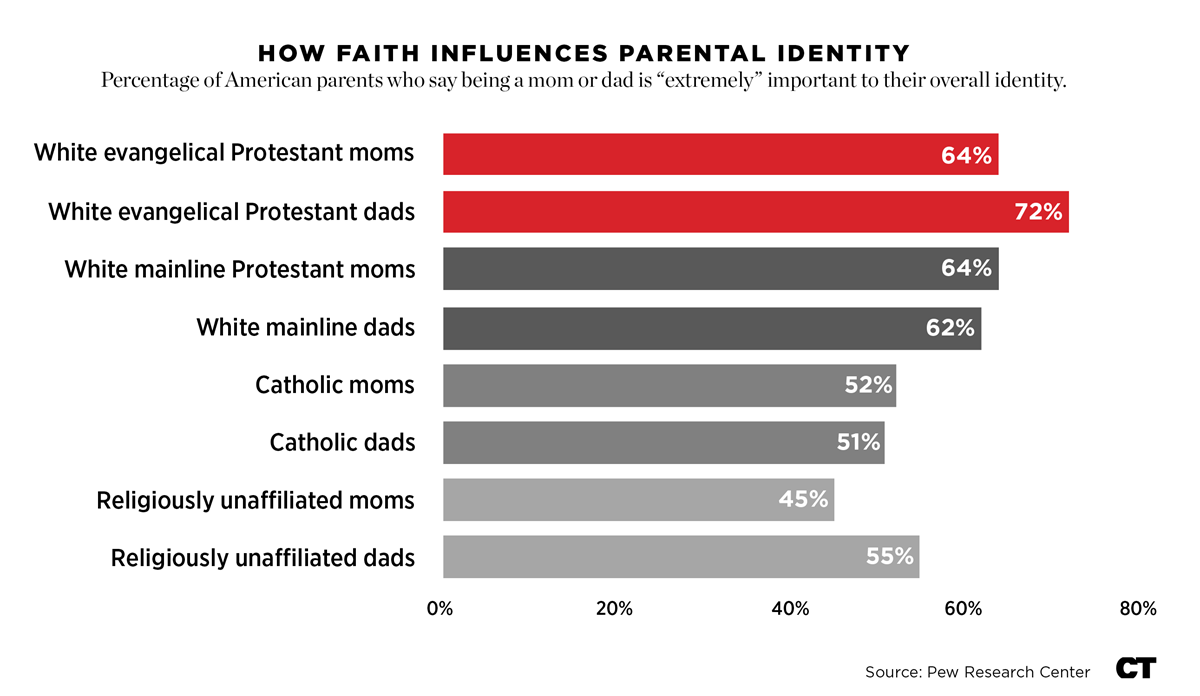 Around two-thirds of white evangelical moms (64%) say motherhood is "extremely" important to their identity, according to the 2015 survey, while another 28 percent say it is "very" important.
"I think the church helped me see my identity as a mom as important and irreplaceable," said one mom, Lindsey Lulla, who lives in Omaha, Nebraska.
But viewing motherhood as tied to faith also leads Lulla to see issues with her kid or her struggle to be joyful in serving her family as the result of a spiritual deficit. It's "Christian mom guilt."
Christian mothers who work outside the home may still maintain a bulk of household chores, try to be the perfectionist "Pinterest parent" for their kids' classes, and strive to do more to steward their kids' spiritual growth, said Erin Smalley, a women's and couples therapist who also works for Focus on the Family.
"Besides the pressure of work-life balance, there's the additional pressure of wondering, 'Am I teaching my child everything I know about faith?'" said Smalley, who has seen the expectations for moms climb between raising her oldest, now 24, and her youngest, who's 9.
"Although we have a resource, God, the Holy Spirit, to strengthen and help us, there's still a lot of anxiety."
White evangelical moms (a designation used by Pew, since this particular survey lacked enough respondents to include a black Protestant sample) expressed stronger views on their hopes for their children than mainline Protestant, Catholic, or unaffiliated parents.
They were most likely to want their child to grow up to be honest and ethical (88%) and caring and compassionate (81%), followed by hardworking (75%), financially independent (60%), and ambitious (52%).
A third of white evangelical moms say parenting is tiring all or most of the time, about the same as parents overall. About 9 in 10 find being a mom mostly "rewarding" and "enjoyable."

Smalley said one of the best things the church can offer Christian moms is a space for honesty, vulnerability, and authenticity, rather than unrealistic expectations for the demands of motherhood.
Christian women who said their church positively contributed to their identity as a mother often pointed to this sense of openness and support.
"I had an excellent experience of motherhood when I first came to Christ. The other moms in my church showed me they didn't have their mess together and that it's okay not to," said Renee Bates on Twitter. "That's the message I've taken forward because it became my norm."
Half of white evangelical Protestant moms believe they are doing a "very good" job as a parent, compared to 42 percent of evangelical dads and 53 percent of moms overall.
Smalley advises her clients, from new moms to empty-nesters, to engage in self-reflection over their identity.
"Ask, 'What is it that God has for me in this season, as a mom but also as a daughter of the Most High King?' Do not buy into the lie that there's nothing beyond raising your kids."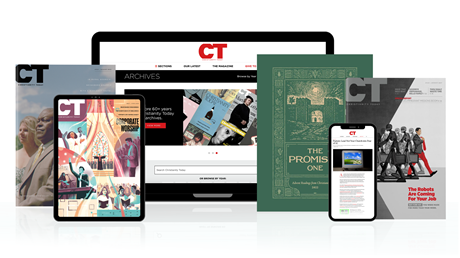 Subscribe to Christianity Today and get access to this article plus 65+ years of archives.
Home delivery of CT magazine
Complete access to articles on ChristianityToday.com
Over 120 years of magazine archives plus full access to all of CT's online archives
Subscribe Now
Why Happy Christian Moms Still Feel Guilty
Why Happy Christian Moms Still Feel Guilty