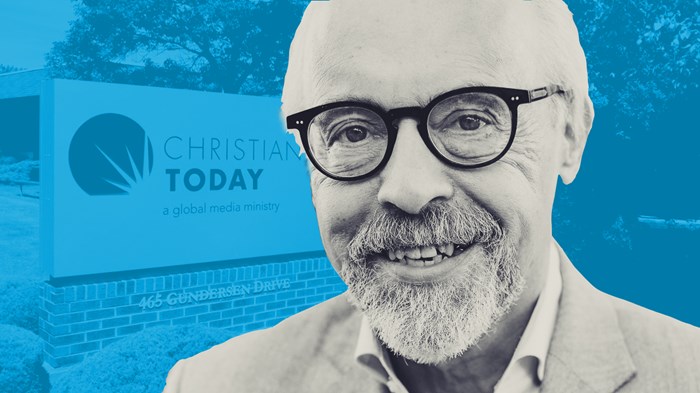 Several months back I announced to CT's staff that I will be retiring from this wonderful ministry on May 1, 2019. Not surprisingly, the CT Board along with the search firm CarterBaldwin are now fully immersed in finding my successor—something we would all ask you to remember in prayer.
There are at least three reasons this timing is so right. First, a number of initiatives that have keynoted this administration and will define CT's future are well underway. We have largely restructured the ministry around our "OneCT" cause of Beautiful Orthodoxy. Our Culture, Diversity, and Innovation initiative is positioning this nonprofit ministry to best reflect the true spectrum of kingdom diversity. These, plus our quickly growing Mission Advancement (fundraising) efforts, are collectively—and effectively—shaping the CT of tomorrow. One anchored on our founder Billy Graham's vision to engage, encourage, and equip the church. And one showcasing God's work across ethnicities and among his people in countries across the globe.
With this positive movement on all fronts, if there's ever a "good" time to step down, now seems that time.
Second, it's a good time to step down because, in light of this forward movement, a new leader will start with a mission stability on which she or he can maximize CT's reach, influence, and overall mission and financial strength in the years to come.
And lastly, it's a good time to step down because "it seemed good to the Holy Spirit and to us" (Acts 15:28). "Us" being me and my ever-wise counselor and wife, Judy. What God has in store for Judy and me after CT is another conversation for another time. But for now, we have a lot of work ahead of us. Indeed, there will be no lame-ducking anything prior to May 1.
Over the coming months, I will be working with our fundraising team to generate both growing enthusiasm and financial support for CT Global—an overarching ministry-wide initiative that will define CT for the next generation of Christ-followers and will dramatically expand its reach. Birthed out of Graham's desire that CT report on and hear from God's global kingdom, CT Global is designed to not only extend CT's content reach but to gather more international and ethnic voices.
Indeed, CT Global seems to be a fitting "end song" for this administration: one that has been committed from day one to anchor everything CT-related to the bold and far-reaching vision of Billy Graham. To all of you who have so faithfully embraced that vision in your support of this ministry, my heartfelt thanks. And now my prayer is that your support might even grow around this global vision that will expand CT's content reach and effectiveness to an extent that the great evangelist could only have dreamed about! And all to the glory of God.
Harold Smith is president and CEO of Christianity Today.