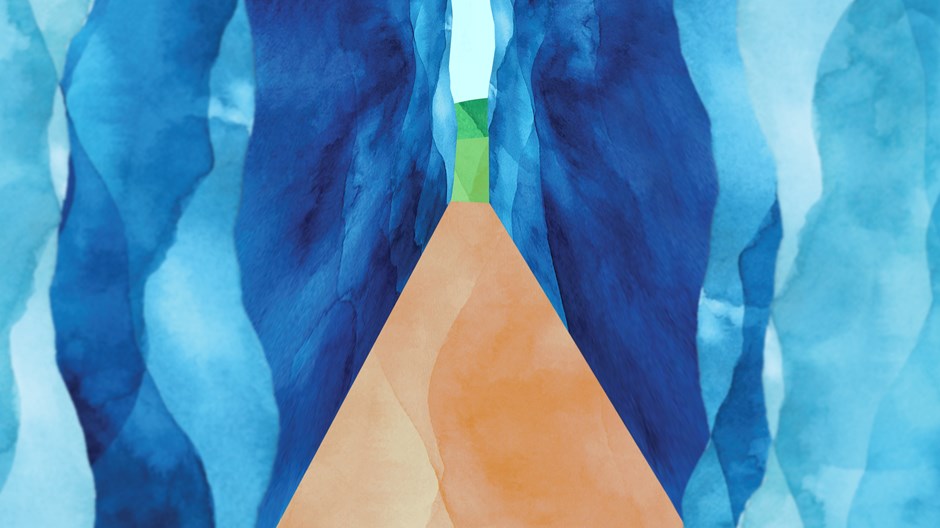 Image: Illustration by Mallory Rentsch / Source Images: saemilee / Getty Images
The following is the latest in a series of daily meditations amid the pandemic. For today's musical pairing, we suggest "Sunshine (Adagio in D Minor)" from the film Sunlight. All songs for this series have been gathered into a Spotify playlist.
"Then Moses said to the Israelites, 'See, the Lord has chosen Bezalel son of Uri, the son of Hur, of the tribe of Judah, and he has filled him with the Spirit of God, with wisdom, with understanding, with knowledge and with all kinds of skills—to make artistic designs for work in gold, silver and bronze, to cut and set stones, to work in wood and to engage in all kinds of artistic crafts. And he has given both him and Oholiab son of Ahisamak, of the tribe of Dan, the ability to teach others. He has filled them with skill to do all kinds of work as engravers, designers, embroiderers in blue, purple and scarlet yarn and fine linen, and weavers—all of them skilled workers and designers.'"
Exodus 35:30–35
Meditation 23. 3,029,452 confirmed cases, 210,374 deaths globally.
Most of the summers during my childhood in California included backpacking in Yosemite National Park with my family or with the men from my church. We found ourselves at the feet of majestic waterfalls, on peaks in Tuolumne Meadows that stole our breath, or atop Half Dome or El Capitan when shooting stars were falling from the sky. Our souls were transported and we were moved to magnify God.
We tend to think differently of the artifacts of technology. We do not hold up our mobile phones, gaze at a supercomputer, or contemplate a PET scanner and find ourselves moved to sing praises.
In this pandemic, when so much of our experience of the world is mediated through technology, ...
1
The Hallway Through the Sea
The Hallway Through the Sea is a series of daily meditations from the president and CEO of Christianity Today, written specifically for those struggling through the coronavirus pandemic. It will address our sense of fear and isolation and also the ways we find beauty and truth and hope—and Christ himself—in the midst of suffering. The title of the column alludes to the passage of the Israelites through the Red Sea. We are a people redeemed from our enslavement to sin, yet we find ourselves living between where we were and where we are meant to be. Danger looms on both sides, but our hope and our faith is that God will deliver us through the sea and into the land of promise.
Timothy Dalrymple is president and CEO of Christianity Today. Follow him on Twitter
@TimDalrymple_
.
Previous The Hallway Through the Sea Columns: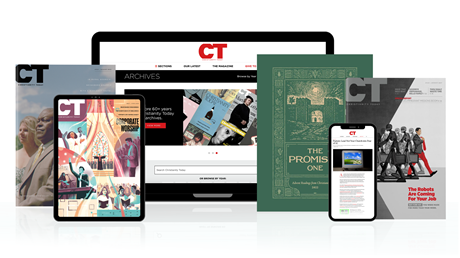 Subscribe to Christianity Today and get access to this article plus 65+ years of archives.
Home delivery of CT magazine
Complete access to articles on ChristianityToday.com
Over 120 years of magazine archives plus full access to all of CT's online archives
Subscribe Now
This Is Your Soul on Zoom
This Is Your Soul on Zoom