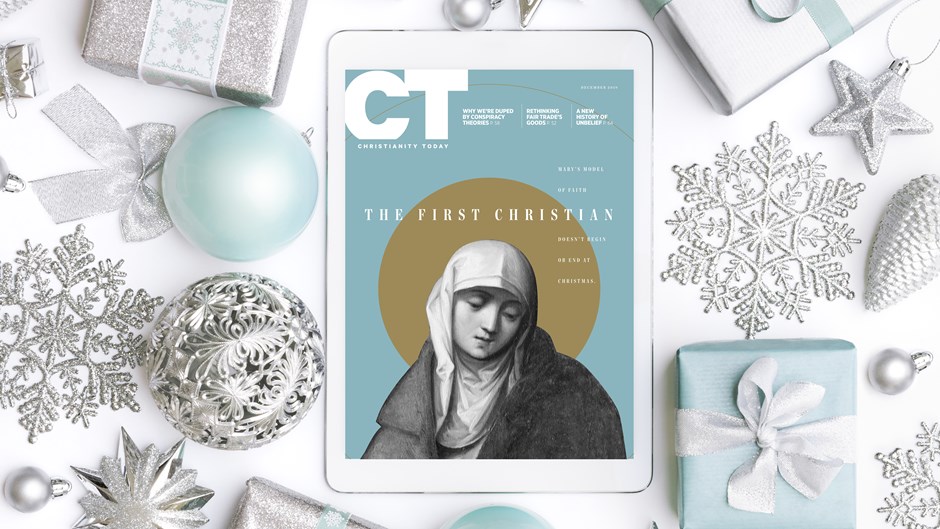 Image: Source Image: Andrea Obzerova / EyeEm / Getty Images
I love Mary as the mother of our Savior. As a former Catholic who was taught she was an intercessor to Christ, I had to learn to comprehend she was only chosen to be his mother. She, too, was a sinner who needed a Savior. She deserves to be admired and respected but certainly not worshiped or prayed to.
Donna Farina-Salustri (Facebook)
While I found "The First Christian" very interesting, I think it had two notable flaws. First, Mary Magdalene would be the first Christian. Believing in the promise of the Messiah does not make one a Christian. Trusting in the crucified and risen Messiah is what makes a Christian. Mary Magdalene was the first human to witness the resurrection; therefore she would be the first Christian. Secondly, McNutt and Peeler ignore the fact that Jesus' mother and brothers tried to interrupt his ministry (Matt. 12:46–50; Mark 3:31–35; Luke 8:19–21)! In doing that, the authors miss the opportunity to talk about how Mary, like many of her illustrious ancestor-kings, was a good person who did something wrong. That one wrong thing didn't make her bad, but it does remind us that Mary's story isn't about how good she is. Instead, Mary's story, like every Bible story, is about God, who is in control and works with flawed vessels whom he dearly loves.
Cheryl Okimoto Salem, MO
Thank you for this excellent exegesis and proclamation of Mary's important role in Scripture, and for the illuminating information about not only Luther's devotion to Mary, which I knew, but the witness of Zwingli (who knew?) and Calvin. Mary's "be it unto me according to your word" has been important to me since my early 20s, and she calls to my heart repeatedly when I've visited Marian shrines in Israel and elsewhere. I especially appreciated Jennifer McNutt and Amy Peeler's stating the obvious but neglected truth that men need to learn from the examples of biblical women as well as the usual male heroes. Let's also hear it for Sarah, Rebekah and Rachel, Mary Magdalene, Priscilla and Lydia, and other biblical women!
Rev. Robert Morris South Orange, NJ
I was pleasantly surprised by the picture of Mary speaking in tongues on the Day of Pentecost! A new thought for me. (I am neither charismatic nor anti-tongues.) However, I do believe the article could have greater depth with a brief discussion of Mary's failures. Understanding that leads us to a more accurate and helpful picture of who Mary was. Sure, she was a great saint. But she had feet of clay like the rest of the saints. We all know about Peter's failure, and we are proud of Peter! There is no reason to hide the failures of Mary.
Alan Jarboe Sequim, WA
The article states that because of funding many of the classes were dropped. Perhaps the Bible Literacy Project should provide materials and teachers at no cost to the schools? If it were really important to them … freely you have received, freely give.
Tammie Gardner Williams (Facebook)
As a Christian counselor for 15-plus years, I'm continually amazed that certain "biblical counselors" still take the approaches used by those who initially counseled Amanda. Reconciliation is indeed a vital part of therapy for the client; however, the client's safety is paramount first and foremost. For an abuser, I would counsel extensive therapy (with licensed professional counselors), submission to church authority, and accountability, as well as demonstrable repentance, before I'd ever recommend a client and her (or his) abuser reside under the same roof (if ever).
Justin Meyer El Paso, TX
The very idea that there are so-called "Christians" out there enabling abusive men with their "biblical" counseling and calling women to "repent" of burning dinner or not having enough sex fills me with rage. Do we really still think that a girl molested by her own father was "asking for it"? The very fact that these women and children are fleeing the church to find refuge in the secular authorities should tell us that something is rotten in the church. When the goodness of the world exceeds the goodness of the church, Satan has won. We should be hanging our heads in shame begging God for forgiveness.
William Griese Orlando, FL
I always turn to your testimony page first. Especially blessed with the current issue. I witness continually in my ministry the transformation of drug addicts to Christ, so when I read of an academic coming to Christ, I see it as even a greater miracle than what I witness all the time. Thank you, CT.
Don Wilkerson Locust Grove, VA
Corrections: In December's magazine, the Gleanings header for "Christians, aid workers targeted by Boko Haram" was incorrect and should have read "Nigeria."
Also in the December issue, the article "Ten Thousand Charms" misnamed the author of Social Responsibilities of the Businessman. It is Howard Bowen.
Have something to add about this? See something we missed? Share your feedback here.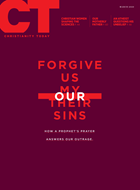 This article is from the March 2020 issue.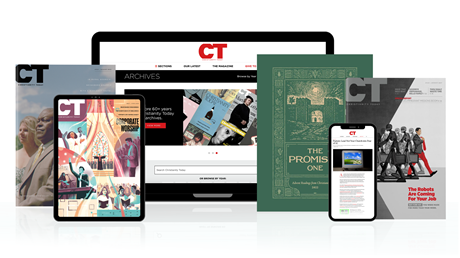 Subscribe to Christianity Today and get access to this article plus 65+ years of archives.
Home delivery of CT magazine
Complete access to articles on ChristianityToday.com
Over 120 years of magazine archives plus full access to all of CT's online archives
Subscribe Now
Reply All
Reply All