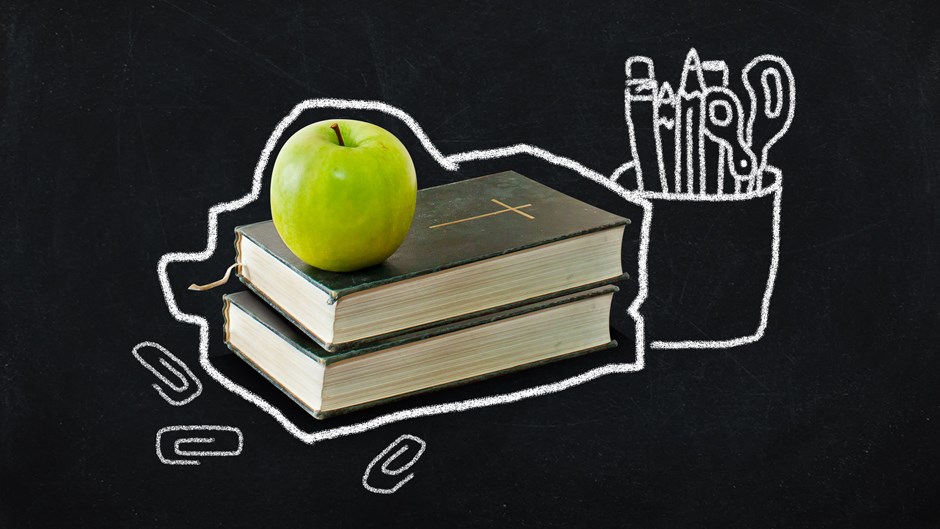 Steve J. Smith wants the 671 high school students in Bleckley County, Georgia, to know the Bible.
As a Southern Baptist pastor, Smith believes Scripture has the power to transform their lives and ultimately lead them to salvation. As superintendent of the county school district, he thinks a basic knowledge of the Christian text helps them understand history, literature, and art.
But when the Georgia state legislature passed a Bible literacy bill in March, authorizing public schools to teach the Bible, Smith shrugged. "My sense is it was a solution in search of a problem, to be quite honest," he said.
Legislatures across the country have been considering laws that would accomplish one of the long-talked about goals of Christian conservatives—putting the Bible back in schools. Kentucky passed a Bible literacy bill in 2017, approving elective courses on "the historical impact and literary style" of the Bible. Three states looked at similar laws in 2018. Six more considered them in 2019.
After President Donald Trump tweeted his support for the legislation in January, Georgia proposed, passed, and signed its own Bible class bill into law.
There was something odd about this political victory, though. Georgia public schools already had Bible literacy classes. The state had approved them in 2006.
Back then, Georgia's Bible literacy bill passed with overwhelming support from both Republican and Democratic lawmakers, and Georgia became the first state since a controversial 1963 Supreme Court ruling to say that the Bible could be taught in public schools.
The 2006 law authorized two electives classes: Literature and History of the Old Testament Era and Literature and History of the New Testament Era. The 2019 bill says Bible literacy courses can also examine the Scripture's influence on "customs, morals, values, and culture."
It may have been easy to forget about the earlier Bible class options since in the intervening 13 years, only a few schools actually offered them.
Bible bills might pass as political victories, but in Georgia at least they turn out to be pretty disconnected from day-to-day life in public schools. While the laws permit Bible literacy classes, they do not mandate them. Georgia Department of Education statistics show that in the 2018–2019 school year, 163 of the state's 181 school districts did not offer Bible classes.
Most schools prioritize the core curricula evaluated on state tests and don't have the staffing—or high enough levels of student interest—to teach Bible electives.
In Clayton County outside Atlanta, "the district has never offered the course and doesn't teach the course," said spokesman Charles White. In Gordon County in northwest Georgia, there was a Bible class right after the 2006 law passed, but none since 2008. "When the recession hit," said Beth Herod, the district's curriculum director, "we had to make a lot of cuts."
The Bible Literacy Project, an evangelical-led advocacy group that publishes curricula for teaching the Bible, claims 80 percent of Americans favor academic Bible classes in public schools. "You've got to teach it in English literature," said Chuck Stetson, chairman of the project. "You need it to understand Melville and Milton and Hemingway and Toni Morrison."
Stetson lobbied for Georgia's Bible literacy bill in 2006. Since the law passed, though, the Bible Literacy Project has sold its curriculum to only 10 percent of school districts in the state. Stetson estimates the classes were taught two or three times each, before interest flagged, or a teacher moved, or something else happened to cause schools to drop the course.
Last year, only 740 of over a half-million high school students in Georgia enrolled in the Literature and History of the Old Testament Era, or Literature and History of the New Testament Era, according to education department records. That's just 0.14 percent.
One of the longer-running Bible literacy classes is in Effingham County, outside Savannah, Georgia. Matthew Alligood has taught two sections every semester since 2015, when he was hired to take over for a retiring teacher.
"People think I'm 'Sinners in the Hands of an Angry God' up there, but that's not the approach," said Alligood, who serves as a deacon at a King James Only Baptist church. "You just want them to understand like, what was Jesus' message? What was his goal? It's just like a literature class: What's he saying in the text?"
If students ask about salvation, he's happy to talk to them afterwards. In class, he keeps things more basic. During one recent lesson, Alligood taught on the organization of the biblical text, things like the difference between a chapter and verse number. In another, he explained how just because there are accounts of incest in the Bible, that doesn't mean the Bible is promoting incest.
Alligood had been teaching his courses for four years when the state legislature brought up Bible literacy classes again. Until his interview with Christianity Today, he hadn't heard about the new law enacted this year.
Shad Genovese, who teaches English literature in Fayette County, outside Atlanta, was planning his Bible literacy class when the 2019 bill was proposed. A friend alerted him that Trump was tweeting support for Bible classes.
"I was just like a turtle pulling my head into a shell," Genovese recalled. "I said, 'Let's talk about something else . . . I don't want to become a football for whoever's agenda.'"
After 18 years of teaching, he approached the History and Literature of the Old Testament Era class as a challenge to get creative in the classroom. For his unit on canonization, preservation, and translation, he has students design "digital escape rooms," with puzzle-based quizzes to test their knowledge.
"I had a freshman who came in, and he was really discombobulated," Genovese said. "I was like, 'What did you expect?' And he said, 'We'd meet at Chick-fil-A and have a Bible study.' It's not that."
But for sizable portion of Georgia high schoolers in Bible classes, it is like that. At least 300 of the 740 total students enrolled in the classes took them from an outside ministry.
The Supreme Court approved "released time" for religious instruction in 1952, as long as it is not on public property, receives no public funding, and parents give their permission. Under this provision, about 20 Christian learning centers in Georgia offer classes during the school day on abstinence, apologetics, character formation, creation science, financial literacy, leadership, and the Bible. Their programs are not affected by the 2006 or 2019 Bible literacy bills.
In Bleckley County, students go to the Bleckley Christian Learning to study the Bible. When Smith became superintendent three years ago, he recruited his friend Don Giles to start the center. Now about 30 students—half regular churchgoers, half not—take Bible classes there.
"In my opinion, it is better" than offering classes in school, said Giles. "We have the luxury of sharing the gospel with our students . . . It allows us to be more flexible with what we're sharing with students. Plus it doesn't cost the school system."
Giles didn't know why the legislature felt the need for the Bible bills, "unless it's a political thing."
Daniel Silliman is news editor for Christianity Today.
Have something to add about this? See something we missed? Share your feedback here.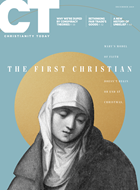 This article is from the December 2019 issue.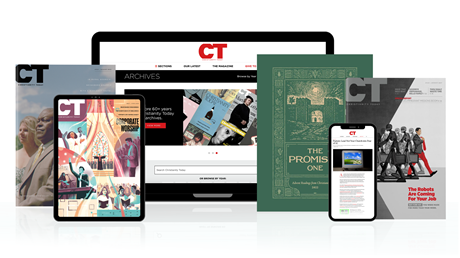 Subscribe to Christianity Today and get access to this article plus 65+ years of archives.
Home delivery of CT magazine
Complete access to articles on ChristianityToday.com
Over 120 years of magazine archives plus full access to all of CT's online archives
Subscribe Now
Georgia Endorsed Bible Classes. Twice. But Schools Aren't Teaching Them.
Georgia Endorsed Bible Classes. Twice. But Schools ...