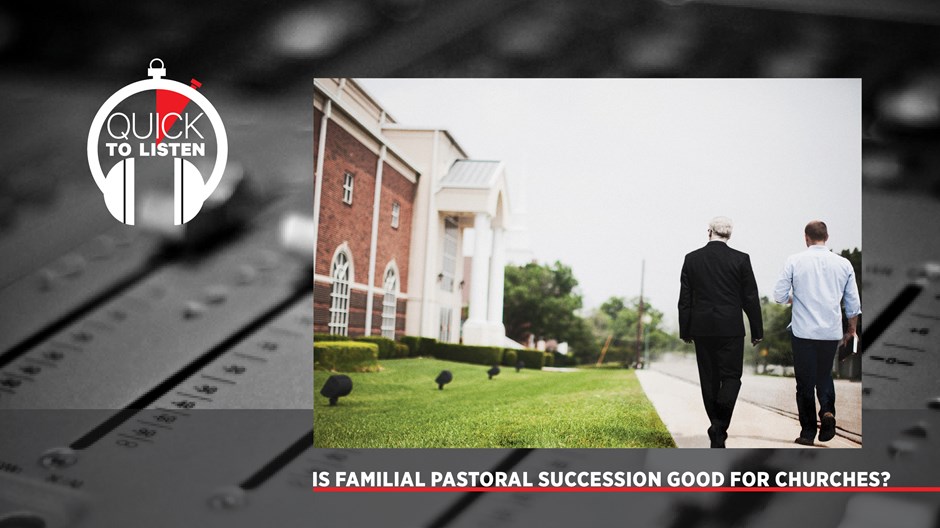 Image: Pearl / Lightstock / Unsplash
Subscribe to this Podcast:
It claims 100,000 members. It owns and operates an evangelical television channel, two schools, the first and only private prison in Korea, and hospitals in Korea and Ethiopia. Forty years ago, Myungsung Presbyterian Church in Korea was founded by Kim Sam-whan, its now pastor emeritus. But the church is currently involved in a crisis over who will be its next pastor.
Kim Sam-whan gave his senior pastor position to his son in 2017. But the Presbyterian denomination to which it belongs says that it violated part of the denomination's constitution, which prohibits the transference of pastor or elder positions to family members. According to CT's reporting:
"Defenders argue that Kim Ha-na was elected in accordance with Myungsung's laws, and the denomination that Kim Sam-whan once headed should not meddle in the megachurch's affairs. Critics argue that the denomination's flagship church is flouting the corporate laws it must heed."
Because the first wave of megachurches started in South Korea, church leaders in that country have been thinking about the proper procedures for succession for several years now, says Warren Bird, the vice president of research and equipping for the Evangelical Council for Financial Accountability. But this issue is something that churches have been wrestling with for years.
"Nepotism came from a church context, nephew-ism. It was where certain priests had certain sons and certain nephews that they wanted to position well in the responsibilities and hierarchies of the church," he said. "Of course the question was: Did they really father the child?"
Bird joined digital media producer Morgan Lee and editor in chief Mark Galli to discuss how the Bible handles succession, how it affected the church's rules about celibacy, and when women are bequeathed the ministry.
What is "Quick to Listen"? Read more
Subscribe to Quick to Listenon Apple Podcasts
Follow the podcast on Twitter
Follow our host on Twitter: Morgan Lee
Learn more about the ECFA Governance Forums
Visit Warren's blog: Large Church Trends
Subscribe to Mark's newsletter: The Galli Report
Music by Sweeps
Quick to Listenis produced by Morgan Lee and Cray Allred
Highlights from Quick To Listen: Episode 169
Can you give us a general overview of hereditary succession, or nepotism, in churches?
Warren Bird: Well, if we're going to go the nepotism route, do you know where that word came from? Nepotism, originally "nephew-ism," came from a church context. It was where certain priests had certain nephews that they wanted to position well in the responsibilities and hierarchy of the church. But of course, there was the question: Did they really father the child? And that's where "nepotism" as a pejorative, critical term comes from. Your article in Christianity Today is the first major article I've seen that uses the word "hereditary" as in, it's a right, it's an expectation, this is the way things are meant to be. To me, it almost had the sense of the kingly progression from back in the Old Testament. I thought the article was not raising the question of does it happen that a child follows a parent in leadership, but should it happen and what demands that right.
What are the benefits or the real strengths of passing your leadership on to your child?
Now there are many benefits. The kid has grown up in the home, has seen the ministry's highs and lows, has the inner track on how the ministry is developing, has been a student, if you will. For example, for 17 years Joel Osteen sat behind the camera, watched his dad, edited his dad, picked the best of his dad, and who, if anyone, knew the church and especially the preaching better? Now the next question is, does Joel have the gift and the calling from God to follow? Another example is Church on the Move in Oklahoma. Willie George started that ministry and recently handed it off to his son as his successor. When asked, "Why your son?" He said, "Because I sensed my son loved the church more than any other possible candidate." So in the best of possible worlds, it's a win.
How popular is it for pastors to hand their congregations down to their children?
There's obviously the high-visibility churches, like Joel Osteen taking over for his father John at Lakewood; Judah Smith, of City Church in Seattle, taking over after his father Wendell died; Jonathan Stockstill, who is actually the third generation, took over from his dad, who took over from his grandpa who founded Bethany World in Louisiana; Jonathan Falwell followed his dad Jerry Falwell at Thomas Road in Virginia; Rudolph McKissick followed his dad Rudolph McKissick, Sr. at Bethel Bible in Florida; Ira Hilliard at New Light in Houston was followed by his daughter Keisha. And we could keep going just with well-known churches. In more family-based churches, of typically much smaller size, I think it happens even more. It's in the family, it is kind of the family enterprise, it's frankly the family income. Why not cultivate one of my children to follow me? Some successions work magnificently, and other successions change courses and may or may not work magnificently.
Do you think that we will see more father to daughter, or maybe mother to daughter, handoffs in the next couple of decades?
Warren Bird: I think we will. And you haven't mentioned the husband to wife transference, which is the first and most logical transition. Many of the largest churches that have had female senior pastors have been widowed. For example, Billy Joe Daugherty has this terrible brain tumor, dies within just a matter of months, and the board unanimously asked his wife Sharon, who is very involved with the ministry from day one, to lead the church. She led for about five years, and then as their son Paul received the baton. But many times there's a widow or there's a co-pastor title.
Let's talk about the situation in Korea. Can you tell us more about some of the dynamics going on in the megachurch world there?
Warren Bird: Korea had the first wave of megachurches and long-term pastors. So you inherently have the issue of how to do a succession. Even the way we say "handing the church over" implies that it's ultimately the pastor's decision. In some traditions it is, but in some it isn't. Almost every tradition, even appointment systems, seek the advice and input of the senior pastor. While some churches have departed from the family, pastor to pastor handoffs had happened in a lot of churches there. Many denominations felt like this is becoming a foregone conclusion and we need to set up procedures so that the handoff is more appropriately vetted among other candidates. Has it been successful? Many of the churches have had successful handoffs, but that's of course not what makes headlines.
Many denominations actually have rules about this. Can you talk about what those rules generally are? And why were those rules were put into place?
Almost all church rules are put into place because of an abuse somewhere along the line. In Korea, you have several high-visibility handoffs that didn't go so well. And to make things worse, sometimes you would have a backhanded passing on of leadership where the kid won't take the pulpit, but he runs the school, and the publishing empire, and all these other things, which in effect is making that kid the senior pastor. Or, they plant a church and the son is senior pastor there and then the churches merge and when the father steps down, the kid becomes the senior pastor. It's done in a way that was within the rubric of the rules of that denomination but is a backhanded way of passing on their leadership.
You can make the case throughout the Old Testament for both non-family and family appointments. Moses picked Joshua, who was not related to him. But in the case with different kings or others, it was their child who succeeded. Coming into the New Testament, Jesus chose his 12, one of whom didn't pass the course, so 11 who led the church. None of them that we know of were his relatives, and yet if you want to argue the other side, his half-brother James led the most important church in Jerusalem. Was that Jesus handing in the baton? Or was that just that he was the most qualified candidate? Jesus clearly put character above bloodline in how he trained his ministers, his apostles, but there's no clear statement either way that says don't have family members.
Research wise, the smoothest transitions are if you have an overlap. When there's a known person transferring to another known person, whether family member or not. And if the congregational elbows each other when they finally hear the announcement of who's going to be the new lead pastor and say, "I knew that was coming," that's good and healthy because they have had the chance to adjust. But the question is, is there a glass ceiling in the church? If you don't have the family name, can you only go so far? If so, then I would say that's an unhealthy environment. Because that's saying that the gifts of God are limited to a pecking order where my family gets first dibs. Theologically, I'm always disappointed whenever I hear someone say, "Because I was a pastor's kid, I got to do everything and try everything and be inside everything, and this really helped confirm my call and clarifying it all." And I just grieve because I think, why do you have to be the pastor's kid to get more permission than anyone else? Why wouldn't that be a privilege of the whole body of Christ?
Which denominations are you most likely to see a tradition of family succession? And which ones are you not going to see this happening?
Warren Bird: Anyone that has the appointment system, for example United Methodists have bishops and district leaders that appoint you to different things, are much less likely to have family successions. Then the other extreme would be the independent, nondenominational, and often charismatic churches.
What do you normally advise churches to do when thinking about succession?
Start sooner. The opening line of the book Next: Pastoral Succession That Works says, "Every pastor is an interim pastor." I can start with any leader anywhere and say, "I don't know you and I don't know what role you play in the church, but I know one thing: unless Jesus comes back, somebody is going to follow you." And with all the people that I interviewed about succession, the largest regret I heard was "I wish I had started sooner."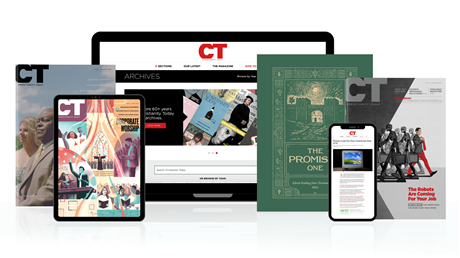 Subscribe to Christianity Today and get access to this article plus 60+ years of archives.
Home delivery of CT magazine
Complete access to articles on ChristianityToday.com
Over 120 years of magazine archives plus full access to all of CT's online archives
Subscribe Now
Should You Pass Your Church to Your Son (or Daughter)?
Should You Pass Your Church to Your Son (or Daughter)?