The Life and Times of J.R.R. Tolkien: Christian History Timeline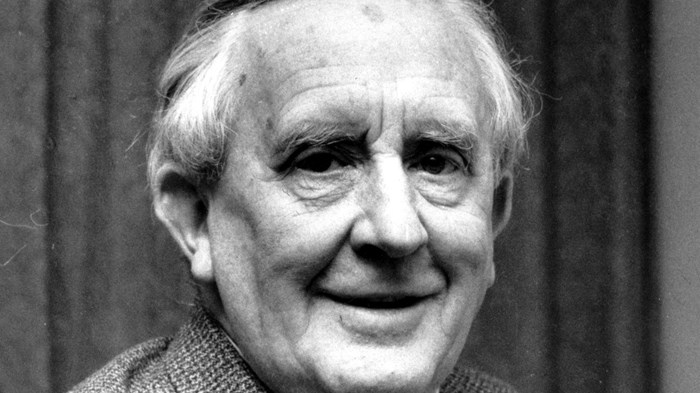 Life Events
1892 Born on January 3 in Bloemfontein, South Africa, where his father worked for Lloyd's Bank
1896 Death of father, Arthur Tolkien. Family moves near Sarehole Mill, outside Birmingham
1900 Enters King Edward VI School, Birmingham
1904 Death of mother, Mabel Tolkien
1908 Meets Edith Bratt
1909 Father Francis Morgan discovers Tolkien's romance with Edith
1911 Enters Exeter College, Oxford to read Classics
1915 Obtains First Class in English Language and Literature. Commissioned in the Lancashire Fusiliers
1916 Marries Edith Bratt. Serves from July to November in the Battle of the Somme and returns to England suffering from "trench fever"
1917 Birth of son John
1920 Appointed Reader in English literature at Leeds University. Birth of son Michael
1924 Birth of son Christopher
1925 Elected to the Chair of Anglo-Saxon at Oxford University
1926 Friendship with C. S. Lewis begins
1929 Birth of daughter Priscilla
1945 Takes up Chair of English Language and Literature at Oxford University. Inklings friend Charles Williams dies
1959 Retires from his work at Oxford
1963 C. S. Lewis dies
1968 Moves to Bournemouth
1971 Death of Edith Tolkien. Returns to Oxford
1973 Dies on September 2
Literary Events
1917 Begins writing tales that later become The Silmarillion
1918 Takes up work with the new Oxford English Dictionary
1925 Publishes Sir Gawain and the Green Knight
1929 Publishes Ancrene Wisse: The English Text of the Ancrene Riwle. Publishes his treatise on Hali Meithhad, or "Holy Virginity"
1930 Begins to write The Hobbit
1936 Delivers the lecture "Beowulf: The Monsters and the Critics" to British Academy
1937 Publishes The Hobbit. Begins a sequel that becomes The Lord of the Rings
1939 Delivers the lecture "On Fairy-Stories"
1949 Publishes Farmer Giles of Ham
1954 Publishes first two volumes of The Lord of the Rings
1955 Publishes final volume of The Lord of the Rings
1962 Publishes The Adventures of Tom Bombadil, and Other Verses from the Red Book
1964 Publishes Tree and Leaf
1965 Increasing popularity on American college campuses after Ace issues an unauthorized paperback of The Lord of the Rings
1967 Publishes Smith of Wootton Major
1976The Father Christmas Letters published
1977The Silmarillion, edited by Christopher Tolkien, published
1980Unfinished Tales, edited by Christopher Tolkien, published
World Events
1894 Oscar Wilde imprisoned for homosexuality
1899 Boers initiate war with Britain in South Africa
1908 G. K. Chesteron's Orthodoxy published
1912 Titanic sinks
1914 World War I breaks out
1918 Allies defeat Germany and sign armistice
1922 T. S. Eliot's The Waste Land published
1929 Wall street plunges
1932 Aldous Huxley's Brave New World published
1933 Hitler becomes chancellor of Germany
1936 American runner Jesse Owens upstages Nazis at the Olympic Games
1939 Britian declares war on Germany
1945 World War II ends with Japan's surrender
1948 State of Israel declared
1953 Elizabeth II crowned queen of Great Britain
1962 America and Russia step back from nuclear war
1964 Beatles frenzy sweeps America
1973 America admits defeat in Vietnam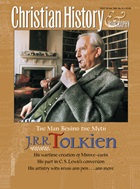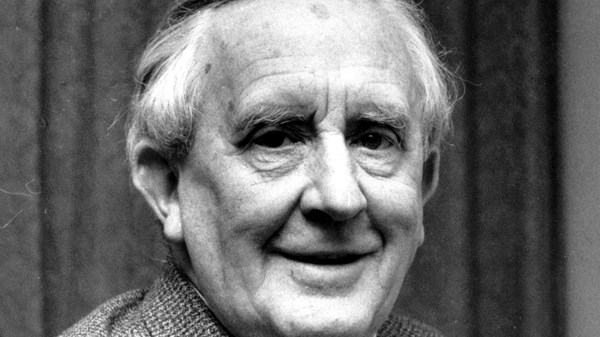 04/01/2003