From Foreign Mission to Chinese Church
In the first half of the 20th century, the foreign missionary movement in China matured, flourished, and then died. In these same decades, a Chinese church was born—a church that is today growing incredibly rapidly. From 1900 to 1950, Christianity in China forsook its foreign origins and put on Chinese dress. The turbulent forces of history, which shaped all aspects of China's politics, economy, and culture, also burst upon foreign missionaries and Chinese Christians.
If we take a historical telescope and focus just on two years, 1932-1934, we can see the transformation of Christianity in China in mid-stream. And it began with a transformation of the missionary endeavor itself.
On an autumn day in 1932, Pearl Buck, born in China of missionary parents and herself a famous missionary there, strode to the podium in the ballroom of New York City's Hotel Astor to address 2,000 Presbyterian women. Buck had just received the Pulitzer Prize for her novel The Good Earth. Now she addressed the topic "Is There a Case for Foreign Missions?" Her answer was technically "yes," but it was so qualified and unenthusiastic, and her criticisms of missionaries for being arrogant, ignorant, and narrow-minded were so trenchant, that she left her audience stunned. This event ignited a firestorm of agitated comment by both critics and defenders of foreign missions in almost all quarters of American Protestantism. It was a sign of the times.
Another sign of the times was the publication of Rethinking Missions: A Laymen's Inquiry After One Hundred Years, commissioned by John D. Rockefeller Jr., the foremost individual financial supporter of missions in the U.S. Widely circulated and read, the Laymen's Report advocated an overhaul of missionary ...
You have reached the end of this Article Preview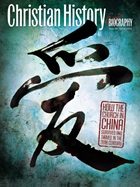 08/08/2008