Worshiping Under the Communist Eye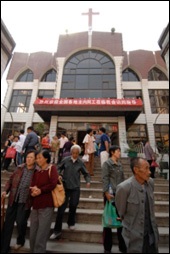 This slideshow is only available for subscribers.
Please log in or subscribe to view the slideshow.
The former Anglican cathedral in a provincial capital is jammed to the rafters. Dressed in a simple black robe and white surplice, the old deacon leads the congregation through the hymns, liturgy, and announcements that take up the first hour of the service. A thousand voices echo from the unadorned brick walls as they recite the Apostles' Creed, and the elderly blind pianist, raised in a Christian orphanage until the Communist victory in 1949, leads her small choir through a lovely rendition of "Alas, and did my Savior bleed?" The young pastor Lin [a pseudonym] is preaching today, and the congregation knows his worth—he would have been ordained two years earlier but for objecting to government interference in a church election. The young family struggled financially as a result, but the damage to his standing with the Religious Affairs officials also raised his credibility with the believers.
Lin's sermon is short today, by Chinese standards: an exposition of Deuteronomy 33:27, "The eternal God is your refuge, and underneath are the everlasting arms," truncated to a mere 30 minutes to leave time for baptisms. The candidates for baptism are called forward—nearly 40 of them, from college students and cell-phone-toting entrepreneurs to middle-aged laborers, white-collar workers, and elderly matrons. One by one, they repeat their baptismal vows before the font and are signed with the sign of the cross. Then the pastor presents them to the joyous applause and welcome of the assembly. As always, the sung Doxology—so much more emphatic in Chinese than in English—concludes the liturgy, followed by "Lord, dismiss us with thy blessing" as the pastors and choir recess ...
You have reached the end of this Article Preview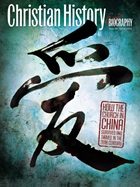 08/08/2008