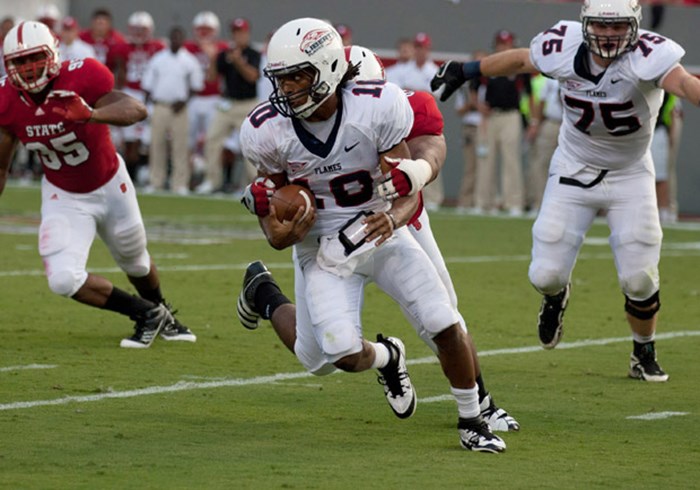 Image: Peyton Williams / NCSU / Getty
Liberty University, the nation's largest Christian school, wants an invitation to move up to the highest level of college football.
University administrators have spent millions of dollars building a football program intended to compete within the Division I Football Bowl Subdivision, formerly Division I-A. The school hopes to imitatethe bump Catholics have enjoyed from Notre Dame, which will play in this year's national championship game on Jan. 7.
Jerry Falwell Jr., chancellor and president of Liberty, says he has a responsibility to donors and alumni to build a top-notch football program. The Liberty Flames have won five Big South titles in the past six years. They joined the Football Championship Subdivision, formerly Division I-AA, in 2002. To join the Football Bowl Subdivision, schools must commit to fund 85 sports scholarships — a jump from the 63 required by the Football Championship Subdivision — and average home attendance of 15,000 for two years. They ...
1