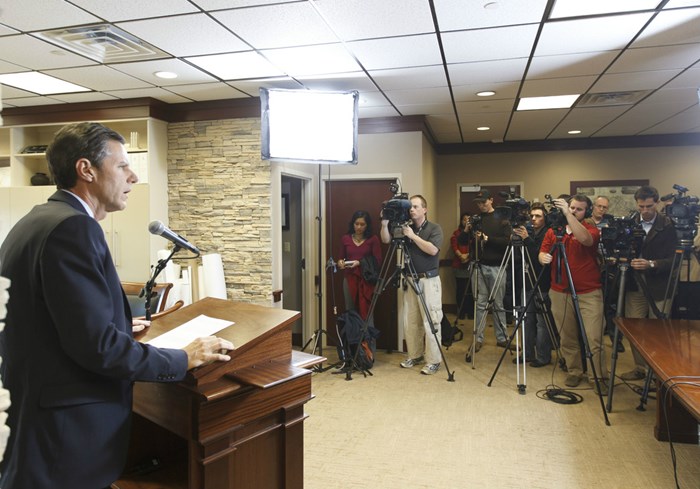 Image: Courtesy of Liberty University
Update (6:29 p.m.): President Jerry Falwell Jr. says Liberty University is offering counseling to students while police continue to investigate the shooting of a male student in the lobby of a female dormitory.
At the time of the afternoon press conference, watched by CT, Falwell said Liberty had been unsuccessful at contacting the parents of Joshua Hathaway, a freshman transfer student who had a 3.9 GPA and no disciplinary record and lived in a neighboring male dorm. The shooter, an armed security guard who also served as the dorm's EMT, has been suspended with pay pending the outcome of the police investigation.
"We have taken every action that we believe could be taken at this point, and we're standing by waiting on more facts from police," Falwell said. "Our focus will continue to be on the safety and emotional health and well-being of our students and our community."
For more details, he referred journalists to a Lynchburg police search warrant, ...
1