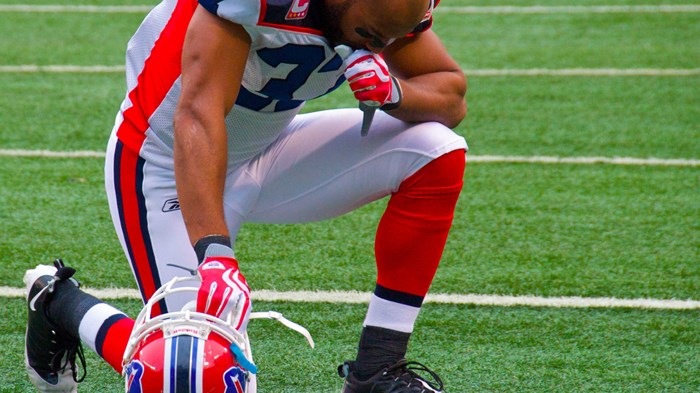 Image: Courtesy of Ed Yourdon/Flickr
Americans are divided on whether "God rewards athletes who have faith with good health and success," according to a recent survey ahead of Super Bowl Sunday.
Almost 5 in 10 agree (48%) with this echo of the prosperity gospel, while slightly fewer disagree (47%), reports Public Religion Research Institute (PRRI). However, 62 percent of white evangelicals believe that God rewards faithful athletes in this manner, compared to only half of Catholics, 44 percent of white mainline Protestants, and 22 percent of religiously unaffiliated Americans believe.
Meanwhile, the survey suggests the number of Sunday churchgoers and Sunday football-watchers is about equal. One-quarter of Americans say they are more likely to be in church than watching football on any given Sunday, while only slightly less (21 percent) say they are more likely to be watching football than in church. One-in-five (21 percent) say they are likely to do both on Sundays, while one-third (33 percent) say they ...
1