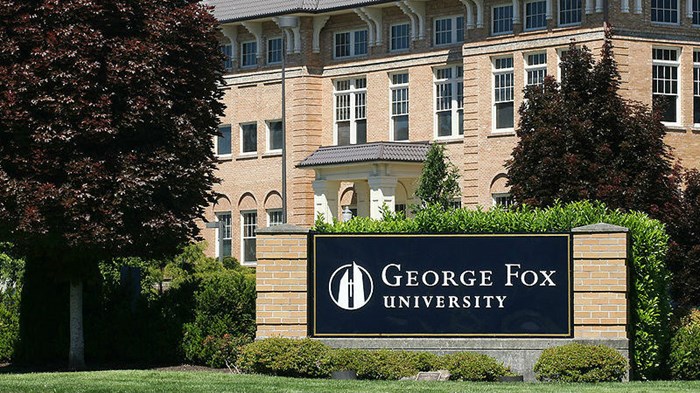 Image: Wikimedia Commons
Update (July 21): George Fox University clarified that, under its housing policy, "residence halls are single-sex, defined anatomically." In a webpage updated July 16, the university also notes that students who identify as transgendered but have not had sex change surgery will be housed in on-campus alternative housing or may live off campus.
The policy clarification is still concerning, said Paul Southwick, the lawyer representing Jayce.
"Gender identity protections do not extend only to those individuals who can afford, or who are ready, for gender reassignment surgery," he said. "And how would George Fox police anatomy?"
-----
The U.S. Department of Education rejected a petition a transgender student filed against George Fox University, ending a three-month dispute.
The student, who goes by the name Jayce and identifies as a man, asked to live in male student housing at the university, but the school said he could live only in a single apartment. The case gained attention ...
1