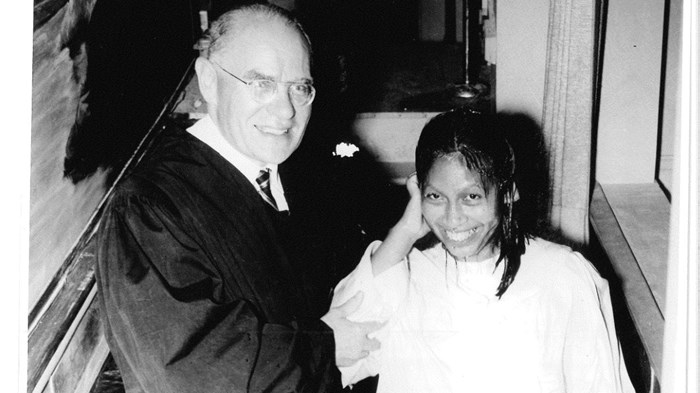 Image: Courtesy of Wheaton College (IL) Archives and Special Collections
Dayuma, the indigenous Auca woman who helped Jim Elliot and Nate Saint begin their short-lived but legendary missionary work in Ecuador and later traveled the United States speaking on evangelism and reconciliation, died March 1.
Steve Saint, the son of Nate Saint who was partly paralyzed in 2012 while developing technology for missionaries (including a flying car), highlighted the Spanish-language media coverage of Dayuma's death and Waodani reaction (as the Auca tribe is now called; also Waorani/Huaorani) on Facebook. He wrote:
"A beautiful daughter of Christ has joined Him in Heaven today. Dayuma was the first Waodani that reached out to her own people along with Aunt Rachel. She made God's story known to these people in a way only a Waodani could. Praise God for her life!
The story of Saint, Elliot, and companions Peter Fleming, Roger Youderian, and Ed McCully—most famously narrated in the book Through Gates of Splendor—is perhaps the most chronicledmissionaryaccount ...
1