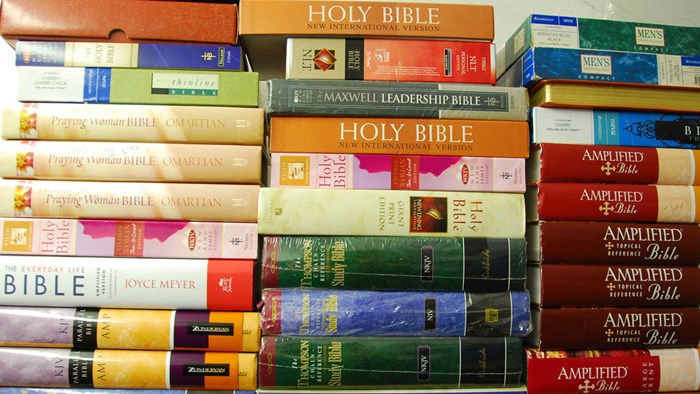 Image: Paul Keller/Flickr
When Americans reach for their Bibles, more than half of them pick up a King James Version (KJV), according to a new study advised by respected historian Mark Noll.
The 55 percent who read the KJV easily outnumber the 19 percent who read the New International Version (NIV). And the percentages drop into the single digits for competitors such as the New Revised Standard Version, New America Bible, and the Living Bible.
So concludes "The Bible in American Life," a lengthy report by the Center for the Study of Religion and American Culture at Indiana University–Purdue University Indianapolis (IUPUI). Funded by the Lilly Foundation, researchers asked questions on what David Briggs of the ARDA, which first reported the results, calls "two of the most highly respected data sources for American religion"—the General Social Survey and the National Congregations Study.
The numbers are surprising, given the strong sales of NIV translations in bookstores. The NIV has ...
1