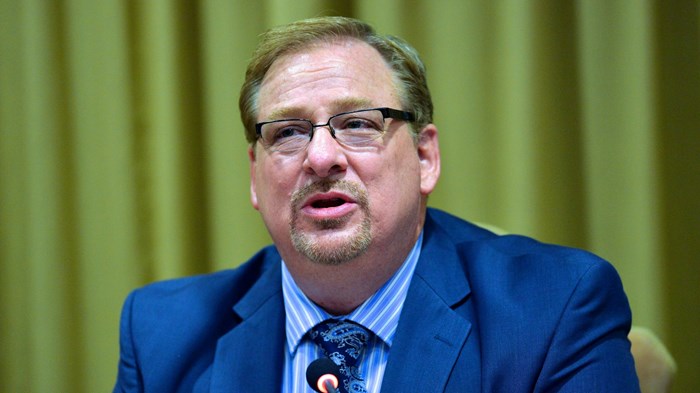 Image: Humanum IT
Update (Nov. 18): "There is always a danger in being the 28th speaker in a conference," said Rick Warren during his speech today at Pope Francis's marriage conference. "What's left to say?"
Apparently plenty, as Warren's speech—which he said he wrote from scratch the night before after yesterday's speakers covered his previously prepared main points—was "probably the first time ever the synod hall resembled a revivalist meeting," tweeted David Quinn, an Irish Catholic columnist. The Saddleback Church senior pastor reportedly received a standing ovation following his remarks defending marriage between a man and a woman.
"As Christians we seem to be known more for what we're against than what we're for. I want to change that," said Warren. According to his prepared remarks obtained by CT, he explored why Hebrews 13:4 commands that "marriage is to be honored by everyone" and laid out an "action ...
1