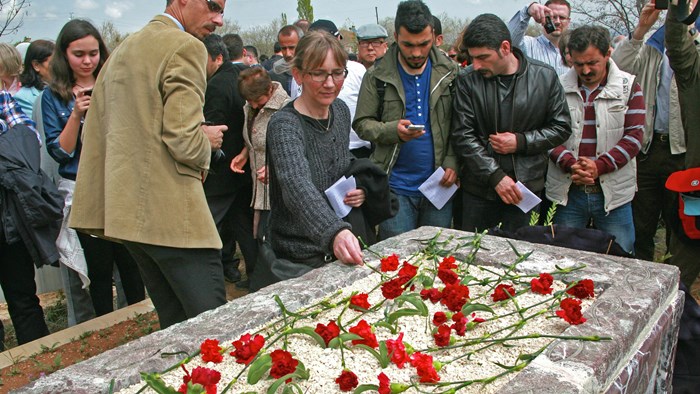 Image: Morning Star News
The Turkish government neglected its duty to protect three Christians who were tortured and killed in 2007, a Turkish court ruled on Tuesday.
The Malatya Administrative Court has ordered the government to pay damages to the victims' families, ruling that the Turkish interior ministry and Malatya governor's office ignored reliable intelligence that Turkish nationalists were targeting the three Christians days prior to their murder.
The Christians were killed by five young men with alleged links to Turkish nationalists on April 18, 2007, in the office of the Zirve Publishing House in Malatya in southeastern Turkey. Ugur Yüksel, 32, and Necati Aydin, 36, both Turkish converts from Islam, and Tilmann Geske, 45, a German national, were bound, interrogated about their Christian activities, and then mutilated and killed with knives, according to court evidence.
According to several Christians close to the victims, one or more of the accused suspects had cultivated relationships ...
1