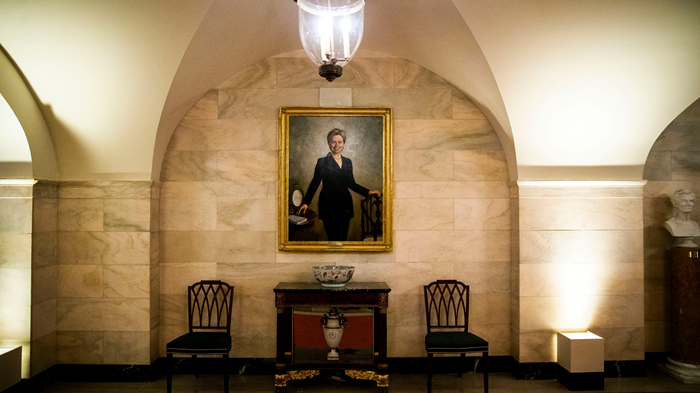 Image: Al Drago / Getty Images
Editor's note: Due to a computational error made in the original April 30 posting, certain figures and charts have been updated as of May 3.
The 2016 presidential election heightened an ongoing discussion over the allegiance of American evangelicals to the Republican Party.
As countless articles and social media posts have observed, Donald Trump's presidency has led many church leaders to warn against a too-warm embrace of politics and politicians, as well as led many Christians to rethink their involvement and identity as evangelicals.
Though these tense conversations may feel like new ground born out of this political moment, long before Trump's election there was already strong evidence showing that Americans' political identities and disagreements fuel their religious identities and practices.
In other words, what we're seeing now comes as no surprise to political scientists.
Recent research from Paul Djupe, Jake Neiheisel, and Anand Sokhey shows that over ...
While 54 percent of evangelicals approved of his job in 2017, voters who had previously identified as evangelical or born again more closely resembled the "never evangelical" crowd. The study found that 47 percent of former evangelicals approved of Trump, compared to 37 percent of voters who never identified as evangelical or born again.
1