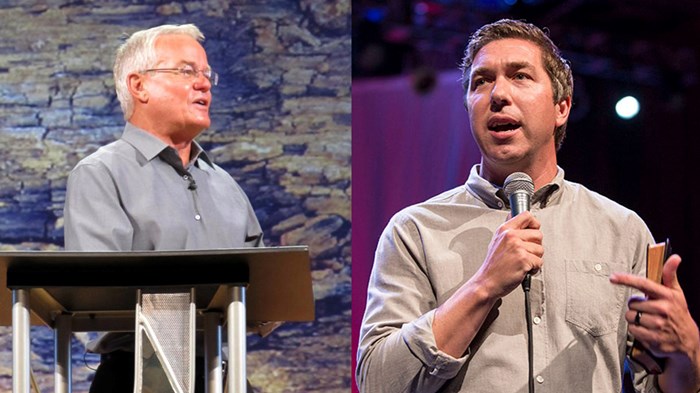 Image: Hybels: Mary Fairchild / Flickr; Carter: Willow Creek
[Updated Monday, August 6, with Heather Larson email to Willow Creek members.]
Steve Carter, teaching pastor at Willow Creek Community Church, resigned Sunday after new allegations surfaced against founding pastor Bill Hybels.
Carter, one of Hybels's two successors at Willow, had previously apologized for the church's handling of accusations against Hybels, who resigned earlier this year after allegations of misconduct.
Earlier on Sunday, one of Hybels's former assistants accused the Willow Creek founder of repeatedly groping her. Pat Baranowski told The New York Times that Hybels allegedly touched her breasts repeatedly and rubbed against her, had oral sex with her on one occasion, and once asked her to watch porn with him as a research project.
Baranowski told her therapist about the incidents, according to the Times. She also told another pastor at the church, but asked him to keep silent until now. She is the tenth woman to accuse Hybels of misconduct.
Hybels told the ...
1