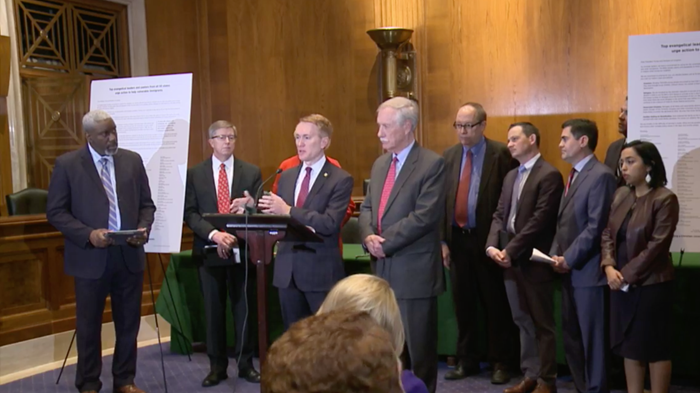 Image: World Relief / Facebook
This time last year, just weeks into Donald Trump's presidency, evangelical leaders spoke out in an unprecedented way against his temporary refugee ban with hundreds signing on to an open letter published in TheWashington Post.
Rallied by World Relief, the humanitarian arm of the National Association of Evangelicals (NAE), the group took out another full-page ad in the newspaper to bring up multiple concerns related to immigration policy in 2018. [The ad appears at the end of this post.]
Yet again, the list contains both vocal advocates as well as pastors not typically known for speaking out on political matters, topped by influential voices like pastor and devotional author Max Lucado, Bible teacher Beth Moore, and Village Church pastor Matt Chandler.
"As Christian leaders, we have a commitment to caring for the vulnerable in our churches while also supporting just, compassionate, and welcoming policies toward refugees and other immigrants," the letter opens, going on to ...
1