Pence and Pompeo Make Big Religious Freedom Pledges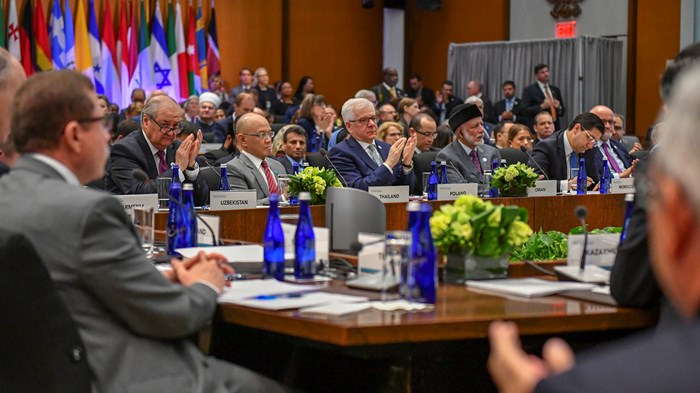 Image: Courtesy of State Department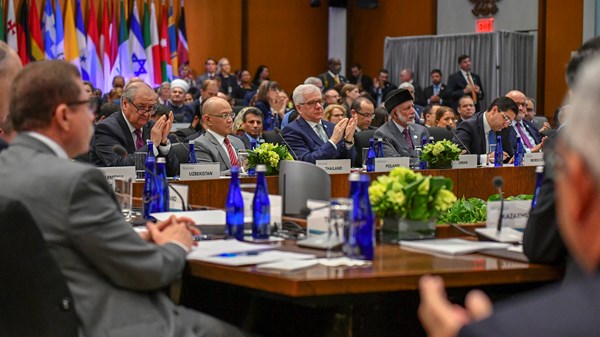 Pence and Pompeo Make Big Religious Freedom Pledges
America's first ministerial for international religious freedom will not be its last.
The State Department and USAID will partner on a new program to ensure that public and private aid can rapidly get to persecuted religious minorities.
And Secretary of State Mike Pompeo revealed today the Potomac Declaration, which proclaims religious freedom to be "a far-reaching, universal, and profound human right that all peoples and nations of good will must defend around the globe" [full text below], as well as an accompanying plan of action.
"These documents reassert the United States's unwavering commitment to promoting and defending religious freedom," said Pompeo. "They recommend concrete ways the international community and governments can do more to protect religious freedom and vulnerable religious communities."
Vice President Mike Pence also reiterated the US commitment to religious freedom on the final day of the unprecedented event in Washington DC.
"The United States is also committed to ensuring that religious freedom and religious pluralism prosper across the Middle East as well. To that end, America is launching a new initiative that will not only deliver additional support to the most vulnerable communities, but we trust that it will also embolden civil society to help stop violence in the future," said Pence as he announced the establishment of the Genocide Recovery and Persecution Response Program.
The Vice President was quick to point out that the organization would partner with "local faith and community leaders," and that "this support will flow directly to individuals and households most in need of help."
Pence mentioned that the Trump ...
07/26/2018