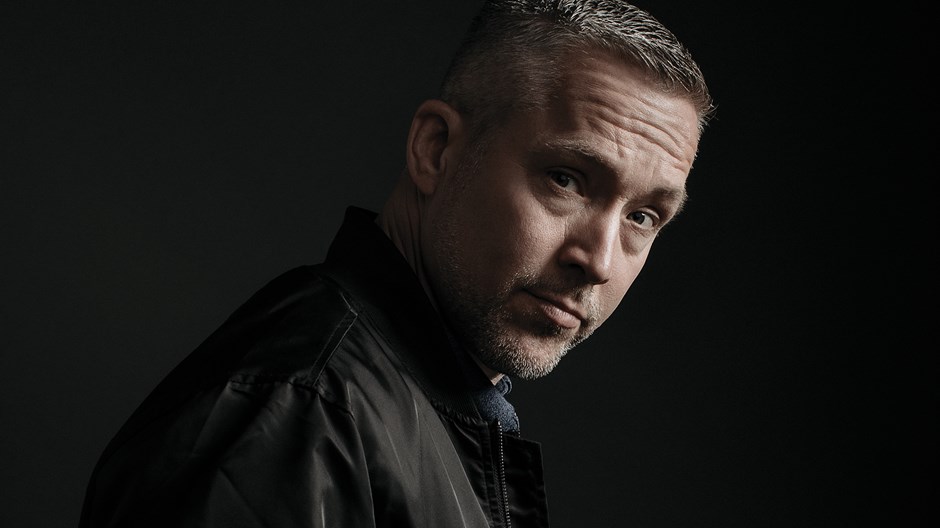 Image: Alex Boerner
Update: Greear was elected president of the Southern Baptist Convention on June 12.
J. D. Greear falls somewhere between two of his heroes, Martin Luther and Nicolas Cage. The North Carolina pastor strives for the famous reformer's gospel convictions and allegiance to Scripture, as expected for a missions-minded Southern Baptist.
It's much more unusual to hear a preacher reference Nic Cage movies as much as he does, including in a Holy Week sermon earlier this year, when Greear compared Christ's pursuit of the lost to the plot of National Treasure.
Like his favorite actor, Greear's also high-energy and passionate, with a persona that leads him to be both beloved and parodied by the people who know him best. A @fakeJDGreear account on Twitter has drawn in 17,000 followers by posting one-liners and memes in his style. Even the pastor's staff plays "J. D. Bingo," lovingly tracking his eccentricities in the office.
Eating barbecue in downtown Raleigh, Greear put down his ribs half a dozen times to wave at gazing passersby, say quick hellos, or even take group photos with congregants who recognized his chipper smile and salt-and-pepper gray hair from the sermons broadcast to The Summit Church's 11 locations across North Carolina's Research Triangle.
He's a famous face in the area for good reason. Since Greear became pastor of the Summit in 2002, the congregation has grown from a single 300-person gathering to a regional, multi-site megachurch with nearly 10,000 attendees each weekend.
The Southeastern Baptist Theological Seminary grad counters what he sees as "clichéd, truncated, and often sloppy ways we present the gospel" with thorough preaching and a clear call to evangelize. Because his church constantly offers inspiration, training, and opportunities for members to evangelize, the Summit has grown into what one nearby pastor called a missions juggernaut—with about 250 full-time missions workers and around 40 new church plants last year alone.
In an American church context where "some evangelicals overreacted to what they perceived as a hyper-programmed form of evangelism with no evangelism," Russell Moore, president of the Southern Baptist Ethics and Religious Liberty Commission (ERLC), said Greear models a balanced corrective.
Living on mission, whether locally or abroad, is an explicit expectation at the Summit, where every service ends with the three-word benediction You are sent.
"God called me to the pastorate while calling me to the mission field," Greear said in an interview with CT. "I tell The Summit Church all the time, the way I'm fulfilling my call to the mission field is as a pastor of a sending church."
The Summit has sent out 1,000 foreign and domestic missions workers over its history, and it's already a quarter of the way to its goal to plant 1,000 churches by 2050.
"I've seen the church commit to the vision of being sent out, and it's been really neat to see God's faithfulness replenishing people as we continue to send," said Alicia Miller, who has attended the Summit's original Brier Creek campus for the past 16 years.
When she brings up her church at work with the local school system, "principals immediately know the Summit," she said. "They say, 'They're the church that serves. They're the church that helps with our building and supports our staff.' "
Three campuses meet at area schools, and some of the church's 355 small groups volunteer in the system. Members said they appreciate that the church meets in shared spaces, such as schools or theaters, so it can save on building costs and dedicate more funds to missions.
Greear wants to see the Summit—among the 20 biggest churches in the Southern Baptist Convention (SBC)—steward its national influence so that its effective ministry in Raleigh-Durham can inspire other churches to take missions seriously in their contexts.
"J. D. is the product and extension of who Southern Baptists are and who we hope to be." ~ Nathan Akin
In addition to blogging, speaking, and publishing books on faith and evangelism (his latest, Not God Enough, came out in February), he is ready to officially bring the Great Commission vision that transformed the Summit—a middle-ground approach between programmatic and organic evangelism—to his entire denomination, which has experienced record declines over the past decade.
At the beginning of the year, Greear accepted his second nomination to run for SBC president and will square off in an election at the annual meeting in Dallas in June. During the last presidential race in 2016, he backed out rather than undergo a third tie-breaking vote between him and Memphis pastor Steve Gaines, who went on to assume the presidency.
Like in his race against Gaines, the 45-year-old is once again up against a leader who's decades older, giving commentators the chance to highlight generational divides within the SBC. (His opponent, former Southwestern Baptist Theological Seminary president Ken Hemphill, served in leadership in the SBC's North American Mission Board and executive committee while Greear was still in high school and college.)
But just as Greear has the latitude to go from Martin Luther to Nic Cage, he doesn't fit into generational stereotypes. He brings a fresh voice, style, and passion for missions, but his values have grown out of SBC strongholds, such as his ongoing relationship with his doctoral advisor Paige Patterson, one of the biggest forces in the SBC's Conservative Resurgence of the 1980s and '90s.
"J. D. is the product and extension of who Southern Baptists are and who we hope to be," said Nathan Akin, founder of Baptist21, a movement among Southern Baptist pastors. "By that, I mean he is a product of the Conservative Resurgence, the return to the Bible in our convention, and what we wanted in a return to the Bible, a Great Commission Resurgence."
Though Greear would be the youngest president elected in 37 years, "he, from the beginning, has had a strong connection to the older generation in SBC life and he maintains good relationships across the generations," said Moore, of the ERLC. "Your young church planter in New York City would admire and appreciate J. D. Greear; so would the older, established pastor in Atlanta."
The last few years have brought up political, racial, and theological divides, with the convention conflicted over the election of President Donald Trump, the level of response to the racism of the alt-right (which was officially condemned in a last-minute resolution at last year's meeting), and the growing presence of Calvinist and Reformed leaders within the denomination.
"This is a defining moment. We need to decide as a convention what our priorities are, what our focus is, what our message is, and I'm praying that we come out of this with 'gospel above all,' " Greear said.
One secondary issue for Greear is the ongoing debate over theological views of salvation. Since he has avoided claiming Calvinism outright and emphasized there's a place for both sides in the SBC, some leaders in either camp are skeptical.
Though the denominational old guard (like Patterson) tends to favor the Arminian view of salvation, several big names still back the younger pastor over his more solidly "traditional" challenger, including three seminary presidents and four past presidents of the convention. Gaines, whose term ends in June, called his former opponent "a magnanimous, gifted leader who would seek to be a unifier among all the various groups within the SBC."
More critical voices have raised concerns that Greear favors a missions strategy beyond the traditional setup of the Cooperative Program (CP), the funding mechanism for SBC ministries. His church has been the top contributor to the CP in North Carolina, giving more than $1 million over the past two years, or 2.4 percent of its undesignated receipts. Through its involvement in church planting and sending missionaries, the Summit donates a total of $3.8 million a year to SBC entities.
Among the half dozen priorities centered on evangelism and mission Greear listed as his top concerns, the two-time candidate discussed growing the denomination's racial diversity. The Southern pastor said he was always taught to oppose racism but has more recently—with the help of non-white pastors—come to a greater understanding of his own privilege and the need for diversity in leadership. Currently, almost half of the campus pastors and worship leaders at the Summit are non-Anglo.
"We need to recognize the leadership gifts of brothers and sisters of color that God has placed in our midst and embrace their wisdom and influence. Truthfully, we've always needed them, but we need them especially now," Greear wrote on his blog in March. "I am painfully aware that our history presents significant difficulties. The SBC was forged on the wrong side of the racial question and at far too many key points in our history, our leaders have been either (at best) slow to adopt or (at worst) resistant to needed cultural changes."
Bryan Loritts, a California pastor who leads the multiethnic Kainos Movement, responded that he was grateful to see God using Greear "to write a new narrative in the SBC."
In March, around 6,000 Summit members gathered for the church's first-ever Good Friday service at an open-air amphitheater in Raleigh, where Greear's sermon reverberated off the downtown buildings. The intergenerational crowd turned the venue into a sanctuary, praying out loud for their neighbors across the city and suburbs to know Jesus.
Afterward, several attendees asked Greear when the Summit would launch another location in this or that area. He nodded enthusiastically. The church hopes to one day offer gatherings within 15 minutes of anyone living in the Triangle. The demand is there; they welcome 1,000 visitors every three months.
While Greear focuses on preaching and training leaders, delegating much of the church's operations to fellow leaders on staff, he remains particularly involved in student ministry, where he got his start. The area is home to North Carolina State University, Duke University, and University of North Carolina at Chapel Hill, and Greear—as a local pastor and aspiring SBC president—believes the future depends on mobilizing these students on mission. Leaders at the Summit meet with graduating members to discuss how their career plans might line up with church plants or ministry opportunities the church has in the works.
Moore pointed to Greear's experience in student and young adult ministry as promising for the denomination, which reported last year that baptisms had dropped to a 70-year low and worship attendance to a 20-year low.
"When Southern Baptists are facing a secularizing American culture, some people are tempted to panic about that. J. D.'s not panicked," he said. "He's been reaching secularized people with the gospel for a long time, so he'll be a very able spokesperson for leading the denomination."
Greear first attended the SBC's annual meeting 16 years ago, a "surreal" experience to meet and hear from the leaders who inspired his early years of ministry. This year in Dallas, delegates older and younger than him will be looking to the ambitious North Carolina native—a candidate solidly in the middle ground, theologically, generationally, and missionally—for a vision for the future of Southern Baptists.
In the two years since his last presidential run, Greear said he's become more convinced that God is drawing the SBC back to the basics of the gospel, evangelism, and missions—with or without him as president. "My election," he said, "is as much a reflection of what's happening in the SBC as it would be a cause of it."
Kate Shellnutt is associate online editor for Christianity Today.
Have something to add about this? See something we missed? Share your feedback here.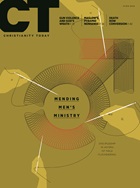 This article is from the June 2018 issue.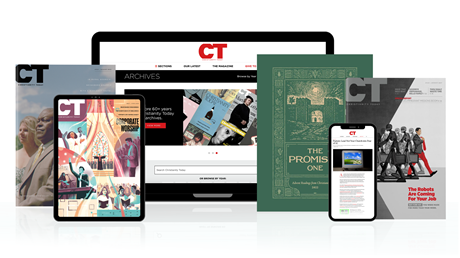 Annual & Monthly subscriptions available.
Print & Digital Issues of CT magazine
Complete access to every article on ChristianityToday.com
Unlimited access to 65+ years of CT's online archives
Member-only special issues
Subscribe
J. D. Greear Transformed His Church Through Missions. Can He Do the Same for the Southern Baptist Convention?
J. D. Greear Transformed His Church Through ...