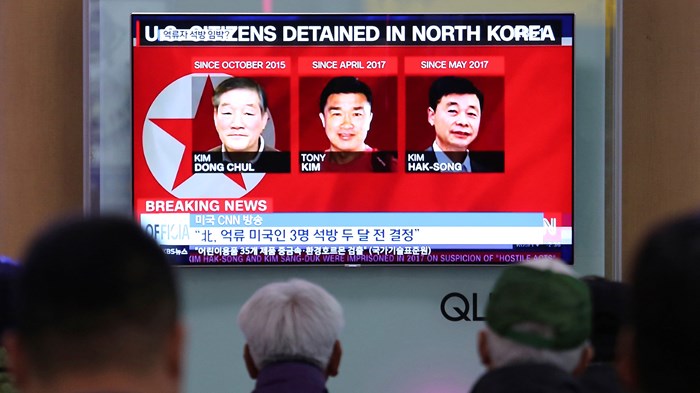 Image: Ahn Young-joon / AP
Three Korean American evangelicals held as prisoners in North Korea for at least a year are now on their way home, President Donald Trump announced in a tweet this morning.
"I am pleased to inform you that Secretary of State Mike Pompeo is in the air and on his way back from North Korea with the 3 wonderful gentlemen that everyone is looking so forward to meeting," the president wrote.
Pompeo was said to bring up the plight of the Christian prisoners—Kim Dong Chul, Kim Hak Song, and Kim Sang Duk—during his initial visit with North Korean leader Kim Jong-un a month ago.
Their release comes as President Trump prepares for a historic meeting with Kim Jong-un as early as this month. Trump also said in his tweet that Pompeo had another "good meeting" and that the date and place had been set for when the two heads of state will meet.
The three Christians spent between a year and three years detained in North Korea, and two previously worked at a private university ...
1