Step into a Hillsong London service and you walk into the Dominion Theater, which seats 2,000 people. Choose a seat on the balcony or on the ground floor, and when the strobe lights and sophisticated video images begin flashing in the dim theater, you might wonder if you're waiting for We Will Rock You: The Queen Musical!, the show currently running at the Dominion.
Hillsong Church, which recently celebrated its 20th year in Sydney, Australia, is growing its global reach Sunday by Sunday. As the largest church in Australia's history, it regularly attracts 20,000 people to its weekend services. GOD TV, a Christian satellite channel, broadcasts many Hillsong events, boosting its potential audience to 400 million worldwide.
A member of the Assemblies of God denomination, Hillsong has burgeoning church plants in London, Paris, and Kiev, Ukraine. It has also been holding services in Moscow and Berlin. Hillsong's reputation alone is enough to generate huge interest. In London, a Saturday night service and three Sunday services are necessary to accommodate the 7,000 in attendance.
Hillsong is perhaps best known for its music. Its famous worship pastor, Darlene Zschech, wrote the song "Shout to the Lord." It is estimated that 25 million Christians sing that song each week worldwide.
Since the 1990s, Hillsong has released about 50 praise and worship recordings. Hillsong United, its youth ministry and band, has sold recordings by the millions in the American market. Hillsong United began its recent North American tour in Nashville, at the worship service of the Gospel Music Association's music week.
Last fall in London, 3,000 people gathered at the Excel Center for the first-ever Hillsong Conference Europe. On the first night, the crowd hushed and then broke into applause as the lights went off and words appeared on the video screens at the front: "The church is not peripheral to the world; the world is peripheral to the church. The church is Christ's body in which he speaks and acts and fills everything with his presence."
Applause broke out again as the music began. A lone guitarist stood in the spotlight. Beside the stage, Zschech stood drinking coffee, bouncing up and down in her heels. Hillsong's senior pastor, Brian Houston, stood front and center watching the screens flicker footage of a welcome from Sydney, Australia, to Paris, where a drummer played in front of the Eiffel Tower, to the slums of India to a crusade of thousands in Brazil to a choir in Toronto singing the Hillsong chorus "How Great Is Our God."
This event was a Hillsong-branded depiction of the Great Commission and a moving visual picture of their self-proclaimed mission: "To reach and influence the world by building a large Bible-based church, changing mindsets, and empowering people to lead and impact every sphere of life." And it means "every sphere"—from church growth to politics to revival to social action to personal healing.
Hard to classify
In the summer of 1983, Houston and his wife, Bobbie, began a new congregation in northwest Sydney with about 45 members from Sydney Christian Life Center, the urban church that Houston's father, Frank, started in the mid-1970s. In a textbook example of how to build a megachurch, they increased its attendance 20-fold in less than five years. In 2000, the two congregations were merged and renamed Hillsong.
Marian Edeborg has been a member of Hillsong for 16 years, first in Australia and now in London. A member of the worship team, Marian remembers one of the first Hillsong conferences, which have been held regularly in the church and Sydney school halls starting in 1986. A logistical nightmare, the conference had to be split into different venues. She remembers standing in the cold school hall, waiting to practice their music.
"Brian and Bobbie wanted to build something excellent that reflected God in a beautiful way. Even before it was big and glamorous, it was never just about Hillsong, but about everyone else," she told CT.
Houston, a tall man with piercing blue eyes, has the stereotypical Australian easy-going, "no-worries" manner. He seems to engender a culture of change.
Houston tells his staff: "If your own life is growing, you don't have to be threatened."
He makes sure his life is growing by spending either Friday or Saturday of each week alone in prayer and devotion, and by going for short drives on his Harley-Davidson. Houston's concept of a healthy church comes from Psalm 92:13: "Those who are planted in the house of the Lord shall flourish."
"It's the will of God for people to be able to flourish in our environment," Houston says. "So the question for every pastor is: Can people flourish under your ministry? If they can't flourish, why should they stay planted?"
And flourish Hillsong has. In fact, because it is so unusual in its size and range of ministries, religion scholars have had a hard time classifying it. It does not fit neatly into what some scholars call the first and second waves of the global Pentecostal-charismatic movement—denominational Pentecostalism and the independent charismatic movement.
Houston is president of the Assemblies of God in Australia (AGA), but he's remarked that the denomination does little to shape Hillsong Church. His congregation is roughly 10 times the size of the AGA biennial gathering. Hillsong is distinct from traditional Pentecostalism, which has historically focused on speaking in tongues, charismatic expression, revivals, and being "baptized in the Holy Spirit."
Since Hillsong began in the 1980s, it cannot be included in the second-wave charismatic movement either, which took shape in the 1960s. Second-wave charismatics typically are independent and cross denominational boundaries with relative ease. Most significantly, the second wave touched mainline Protestant and Roman Catholic churches. Second-wave charismatic teaching puts significant emphasis on the "in-filling of the Holy Spirit," the expression of spiritual gifts, and end-times teaching. It is more socioeconomically diverse than classic Pentecostalism.
In the 1980s, church growth professor C. Peter Wagner wrote The Third Wave of the Holy Spirit, describing what many now call the third-wave or neo-charismatic movement. Examples would include the Vineyard association, founded by the late John Wimber, and megachurches like Hillsong. They emphasize the ongoing work of the Holy Spirit in individual believers and holistic mission, and many (but not all) leaders de-emphasize expressions of historic Pentecostalism, such as speaking in tongues and being "slain in the Spirit."
'The Hillsong Factor'
Hillsong's influence, however you classify it, has grown beyond the religious sphere. It is politically influential enough in Australia that during election season, commentators talk about the "Hillsong factor."
Hillsong members have found common cause with Australia's conservative politicians. In 2002, John Howard, the conservative (Liberal Party) prime minister of Australia, opened Hillsong's convention center. The church has held discussions on national issues, and certain political groups worry that Christian conservatives are using the Hillsong organization and numbers for political purposes.
This fall, Australia will hold national elections. Leading Australian politicians Peter Costello and Bob Carr have made pre-election visits to Hillsong. To some critics, such visits are evidence of lobbying within the church, and with 20,000-plus members in one congregation, Hillsong has a significant amount of ballot-box power.
Senior pastor Houston denies that Hillsong has a partisan agenda. He sees a difference between a church being involved in politics and individual Christians being involved.
"There is a fear of what we represent, anti-this and anti-that; if you're pro certain agendas, you're going to see the growth of the church as a threat," says Houston. "In our own country, agendas are impure, and it's much more to do with what you and I represent, with what they would feel is the growing of fundamentalism and what that threatens."
'Getting to Give'
Another controversial aspect of Hillsong's ministry has been some of its teaching and practices. Mainstream Australian news media and Christian counter-cult groups consider Hillsong part of the manipulative health-and-wealth movement. As Hillsong's global profile has grown exponentially, its critics have also grown in number and intensity.
The U.S.-based anti-cult website RickRoss.com hosts a forum with critiques of Hillsong teaching. Australian Baptist, Anglican, and Roman Catholic leaders have all accused Hillsong of promoting harmful prosperity teaching.
In January, The Briefing, an influential evangelical publication in Australia, published articles on Hillsong, faulting its lack of emphasis on classic Christian doctrines. It said systematic exposition of Scripture was "virtually absent" from Hillsong's conference teaching. One columnist called for evangelicals to boycott Hillsong recordings in order to reduce the church's income and influence.
This summer, more criticism appeared in the book People in Glass Houses, in which social worker Tanya Levin wrote about her childhood at Hillsong. Levin labeled Hillsong leaders fundamentalists and said they are preoccupied with money. "It's a corporate organization being run by corporately trained people to achieve economic outcomes. Economic outcomes are the new measure of spiritual success and sign of blessing."
Australian academic Shane Jack Clifton of Australian Catholic University is one of the few religion scholars to study Hillsong, Australian Pentecostals, and charismatics. In his doctoral dissertation, Clifton said that the rapid growth of the AGA has resulted in a greater emphasis on financial wealth, church-growth methods, and the "theology of blessing."
Clifton points to Houston's 1999 book, You Need More Money: Discovering God's Amazing Financial Plan for Your Life, as one example of Hillsong's "getting-to-give" teaching that the church's critics have been disparaging for years.
But Hillsong says that, contra its critics, it teaches a balanced view of prosperity, a view common in Pentecostal circles. For example, another AGA leader, Steve Penny of Kings Christian Church, has elaborated on the concept of biblical blessing. In his dissertation, Clifton quotes Penny saying, "Prosperity is not an option, but a mandate and responsibility to all who believe in the authority of the name of Jesus. … The essential core of the Christian life is sharing. Prosperity has very little meaning if it does not include the ability to bless others."
This perspective on blessings is evident in the famous Hillsong sound bite, "Blessed to be a blessing." Leaders teach that Christian discipleship and social engagement with the poor are essential aspects of ministry.
In his opening message for the Hillsong Conference Europe, Houston put it this way: "Jesus embraces the poor. He doesn't embrace their poverty. If we don't have a revelation that God wants to build our lives, we'll never be able to build others'. If you have nothing, you can do nothing."
Clifton said Houston now shies away from using the word "prosperity," replacing it with the idea that faithful Christians should "flourish" in all aspects of life.
Houston has been very quick to deal with some accusations. In 2004 the Sydney Morning Herald reported, "Houston tackles criticism with the same gusto he applied to allegations that his father, Frank, had abused a child in New Zealand 30 years ago. He confronted his father, removed him from active ministry at Hillsong, and then told his congregation."
Revival where you are
Traditionally, Pentecostals have viewed revival as a church-based and church-organized event, and said that the fervor of believers must be maintained by great expenditures of time and talent from the local church leadership.
Hillsong leaders, on the other hand, teach that it is the responsibility of individual Christian disciples to take revival into the world. "The rivers of living water are in you, so revival is where you are," said one of the pastors. This may be one reason Hillsong's influence is spreading internationally.
Houston says, "For my father's generation, [revival] had more to do with being in the front of the church. For me, it's much more to do with what we're called to do. The Spirit is upon me to reach hurting people. I really believe that the church needs to be focused out."
Several years ago, Houston created the Hillsong Network and launched it using the corps of loyal church leaders who attend the annual Hillsong conference in Sydney, Hillsong's signature event. Its mission is "to champion the cause of the local church." Houston says, "The bigger picture is to build a healthy model for church that people feel like they can grab hold of."
The network is designed to produce resources for church leaders. Local church leaders have the opportunity to attend "network intensives," which are courses with titles like "Five-Star Church Intensive," "Worship," and "Kids' Ministry."
Houston desires to build the local church, rather than to replace it. "If I tell church leaders I'm here for them, but build a Hillsong Church next door, what am I really saying?"
In the U.K., Brian Wallis, who has been an evangelical pastor for 25 years, is a good example of the kind of church leader attracted to Hillsong. His current congregation in Hampshire, England, has 50 members.
Attending Hillsong's first conference in the U.K., Wallis speculates on the reasons for Hillsong's growth. He looks for things that might be useful to him.
"They make a big effort to be welcoming, user-friendly, and community-orientated," Wallis told CT. "Society is so insular that this type of community draws people. Hillsong is very sophisticated. I have to understand that I can't hit that in my church. We don't have the talent or the budget, but I can learn from the principles."
The God factor
Hillsong London has doubled in size every 12 months for the past four years. That's due in part to word-of-mouth marketing, quality music, and upbeat services.
"Obviously, the God factor is big," Houston adds good-naturedly with a smile. He also believes that people attend the church in such great numbers because "they are genuinely being helped." And there is no question that thousands are helped.
Take Christine Caine, overseer of the Hillsong Network and the community action and evangelism stream. Caine grew up poor, living with her second-generation migrant Greek family in government housing before it was cool to be Greek, before My Big Fat Greek Wedding, she says. Men abused Caine for years when she was a child. She later discovered she was adopted. Although she's only five-foot, four-inches, Caine has a commanding presence, and when she's speaking, she fills the space, whether in an interview room or on a stage in front of thousands, where she walks confidently around the platform.
Caine is articulate and at times brash, not afraid to be honest, not afraid to make people uncomfortable. "You can almost hear them squirm," she says, referring to people listening to her testimony, "because finally someone has put words to their experience.
"I grew up with a lot of reasons not to make it. When I got saved, I got saved. I had to work through rejection and shame and hurt, but I was personally transformed."
People often say to her, "I can't believe how healed you are." Her reply: "Isn't that what Jesus does? It's the gospel."
In her words: "My proclamation flies on the wings of my life, my wholeness." Part of Hillsong Church for 18 years, she said sitting under healthy biblical teaching and being part of a loving, faith-filled community helped her overcome an abusive past.
"This generation doesn't believe in truth," she says. "They need to see Christians radically believing and living out their beliefs in their day-to-day lives."
Hillsong's members start within their own communities. Hillsong City Care (formerly Hillsong Emerge) works to reduce unemployment, crime, and abuse of drugs and alcohol. Hillsong helps people launch small businesses. Raelene was trying to provide for her three children alone, and Rachel, an experienced architect, wanted a career change. Both Raelene and Rachel were unemployed. Hillsong helped them to start a fashion business, Redfern, connecting them with professional designers.
Redfern has since coordinated numerous successful fashion events and has won $15,000 from the Social Ventures Australia "Big Boost" awards. They continue to expand their product line. Such individuals benefit from Hillsong's social initiatives and, Houston believes, attend Hillsong as a result.
The Hillsong Foundation includes many different outreach initiatives, including some that focus on eradicating poverty in developing nations like Rwanda and Uganda. Hillsong is the largest single sponsor of Compassion International children, with more than 3,000 supported. Hillsong also works closely with Samaritan's Purse, Watoto in Uganda, and Joyce Meyer Ministries.
Working with Compassion has become personal for Darlene and Mark Zschech, who visited Rwanda for the first time in April 2004. They were overwhelmed by the great needs they saw. As they prepared to fly out of Rwanda, Mark Zschech heard a question resound in his mind: "What are you going to do about it?"
It was a difficult question, one that would change them. "It just breaks you," Darlene says softly when speaking of her time in Rwanda. Out of that experience came the idea for Hope Rwanda, which includes education and building programs, among other projects, and the sponsoring of 1,000 Rwandan children. Beginning in April 2006, it lasted for 100 days—the same length of time as the 1994 genocide.
"For the rest of our lives, we'll be in Rwanda," Darlene says. "I don't want to be involved in anything that's not about that." The renowned worship leader speaks of caring for the poor as worship. Loving people in a practical way. "People don't want to let me serve anymore," she says. "I tell them I need to."
Most of Hillsong Conference Europe is focused around helping the poor. On the first evening, 40 minutes into the conference, Gary Clarke, senior pastor of Hillsong London, belabors the offering. The next day, while waiting for the train to the Excel Center, conference attendees complain about the ten or fifteen minutes spent on raising the offering. They may or may not forgive him. But the money will go toward providing clean water to a village in Uganda.
Bobbie Houston, co-pastor with her husband, Brian, remarks that the purpose of the conference "is not to feed our ego. It's about empowering you to go home and be amazing." And the message is clear: Being amazing at home entails an outward focus on others.
Houston believes the goal is for the "church to reach beyond its own walls, help the poor, and start making a serious difference." Caine wants to make sure people understand that "helping the poor is not the latest Hillsong fad." It is an essential part of the gospel.
The Young Europeans
Garreth Symmonds is a 17-year-old attending Hillsong Conference Europe with his father, David. It was Garreth's idea to attend the conference. He's also hoping to attend Hillsong's International Leadership College in Sydney when he finishes high school.
His father approves. "He's converted me," David says. "I now have Hillsong and Delirious? on my iPod and run to them at the gym." The two attend the contemporary worship service at their small Anglican church. As with many churches, the Symmonds' church has an earlier, traditional service and a later, contemporary one that caters to a younger crowd. "Where I used to enjoy the hymns, I now find some of them a bit drab," David remarks.
Joel Edwards, general director of the Evangelical Alliance U.K., speaks about the new cultural realities facing the European church. "Europe is a continent in search of its soul," he says. "If Christians pretend that we live in a Christian continent, we make a gross mistake in terms of how we do missions. But if we recognize that Europe is a continent in search of itself, then the church is in an excellent position, and we'll begin to do missions and church in ways increasingly relevant to the culture around us."
In Edwards's view, Hillsong is succeeding in terms of its relevance to the European cultural landscape.
"I think it's an exciting model of church that is attempting to be both a professional and a contemporary community in the 21st century. I'm increasingly grateful that Hillsong is beginning to look outward."
Most Hillsong London members are next gen—young professionals who have recently made a Christian commitment. I spoke with Christian Fontana, who stood at the door of the Excel Center wearing a red Hillsong T-shirt to show he was part of the welcoming team.
Christian has been attending Hillsong London for two months. An aspiring musician, he had been working at an investment bank when a girl with whom he worked invited him to Hillsong.
"I was lost," he says. "I was spiritually aware even though my family wasn't religious at all. I was always searching but nothing was fulfilling." Christian says he was attracted to the people at Hillsong. "I had never met such warm, friendly people in all of my life." When he stepped into the Dominion Theater and the service started, he burst into tears. He understood that the things he was afraid to let go of—drugs, women, friends who weren't really friends—were just "chains around my legs." Christian began attending a mid-week study where he could ask questions and get connected. He has since quit his job at the bank to pursue music. "I have an album out that I'm promoting," he says, giving the CT reporter his card, "but back to God. …"
Hillsong Church is taking its music and message out of the church and into the lives of those in need.
No, the Sunday services at the Dominion Theater in London are not Queen's musical, but the people attending might leave singing to the world: "We will rock you."
Cassandra Zinchini is finishing postgraduate work at the University of London and teaching at Geneva College.
Related Elsewhere:
Hillsong Australia's website has a list of the church's ministries and information on the Houstons and the church's music.
Hillsong London, Paris, and Kiev have their own websites.
Christian Music Today reviewed Darlene Zschech and Hillsong's albums.
The Bulletin published an article by Tanya Levin, who wrote an expose of Hillsong.
Australian Idol says there have been no voting irregularities, although there has been debate about whether Hillsong and other Assemblies of God congregations skewed the vote.
Other articles about Pentecostal churches are available in our full coverage section.
Have something to add about this? See something we missed? Share your feedback here.
Our digital archives are a work in progress. Let us know if corrections need to be made.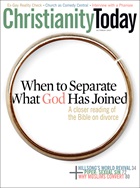 This article is from the October 2007 issue.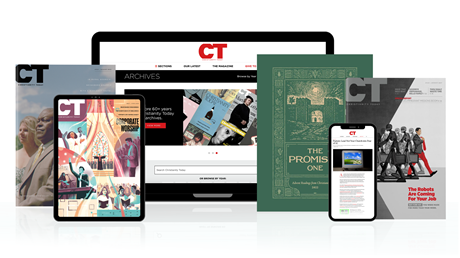 Subscribe to Christianity Today and get access to this article plus 65+ years of archives.
Home delivery of CT magazine
Complete access to articles on ChristianityToday.com
Over 120 years of magazine archives plus full access to all of CT's online archives
Subscribe Now
Taking Revival to the World
Taking Revival to the World