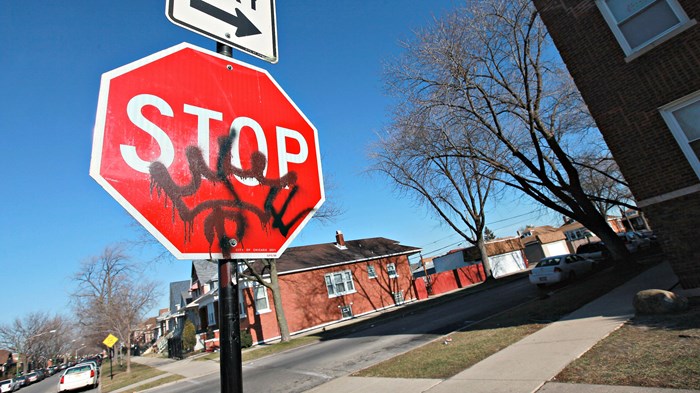 Image: Scott Olson / Getty Images
Two sets of brothers—Elias and Saul Juarez and Ruben and Oscar Sanchez—said they just wanted to minister to gang members and help the men they worked with leave this lifestyle behind. But they blame an anti-gang lawsuit in their home in Elgin, Illinois, for holding up their work for nearly a decade.
Last week, an Illinois appellate court rejected the brothers' claims that the state had infringed on their religious freedom rights while enforcing the Illinois Streetgang Terrorism Omnibus Prevention Act (STOPA).
The case began back in 2010, when the city of Elgin sued more than 80 alleged members of the Latin Kings, trying to undermine the gang with a measure that authorized police officers to detain and search any gathering of two or more gang members.
Among the targets of the lawusit were Elias Juarez, Ruben Sanchez, and Oscar Sanchez—ex-members of the Latin Kings—as well as Saul Juarez, who was never in a gang. According to their attorney, the suit impeded their ...
1