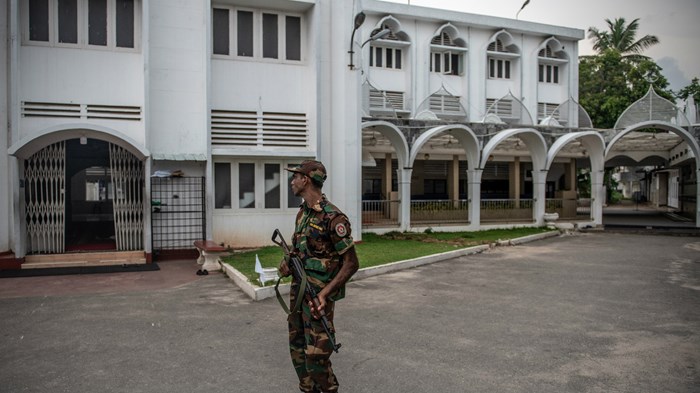 Image: Carl Court / Getty Images
Fleeing persecution in Pakistan, Christians and other religious minorities once found refuge in Negombo, a heavily Catholic area north of Sri Lanka's capital. But ever since the deadly Easter bombings—the worst taking place at the town's St. Sebastian Church—these Pakistani asylum seekers have once again had to leave their homes and neighborhoods in search of safety from threats of violence.
Since some instances of retaliatory violence or threats in the Southeast Asian island nation have targeted Pakistani and Afghan nationals, hundreds of families have been forced out by landlords worried about further attacks or have left on their own to find temporary protection in crowded government buildings, mosques, or other locations.
At least 60 Christian asylum seekers camped outside the Negombo police station after being evicted, according to the British Pakistani Christian Association. Others joined several hundred Ahmadi Muslims who took up shelter at area mosques, some ...
1