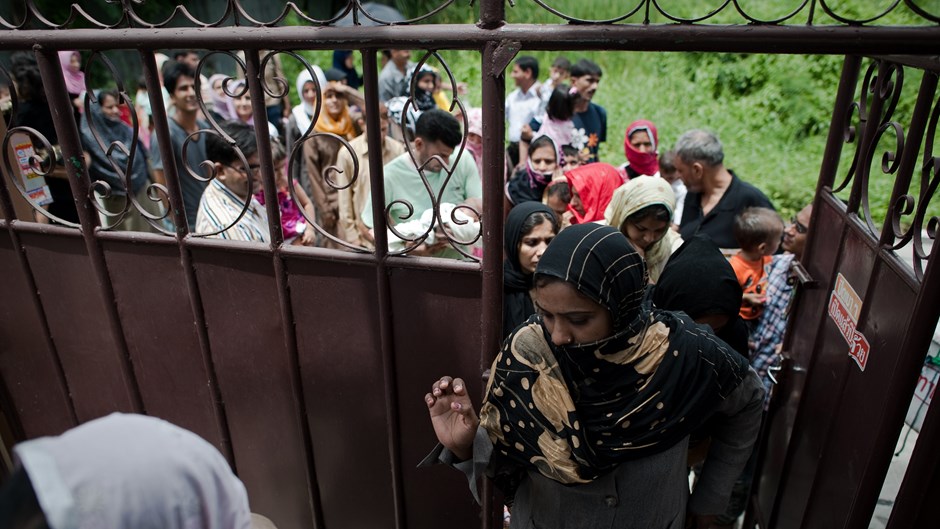 Image: Nicolas Asfouri / Getty
Nearly four years after refugees from Pakistan began showing up at evangelical churches in Thailand, church members were overwhelmed. What started as a handful of families asking for money at Bangkok services had become hundreds.
Today, nearly 10,000 Pakistani refugees are living in Thailand. An estimated half of them are Christians fleeing persecution like the Easter Sunday bombing in Lahore.
It is easy and inexpensive (compared with neighboring countries) for Pakistanis to obtain 30-day tourist visas to Thailand. Further, the majority Buddhist nation has lost more than 6,000 people to Islamist extremism since 2004. This leads Pakistani Christians fleeing persecution to believe the country will be sympathetic to their plight, says Jeffrey Imm, an advocate for such refugees. [Jubilee Campaign offers an in-depth report.]
Even so, after the tourist visa expires, Thailand considers all refugees to be illegal immigrants. Most left Pakistan not knowing that Thailand has not signed the 1951 UN Refugee Convention, a treaty that protects refugees' rights. Without legal status, many families fear that they will be arrested and forced to endure harsh conditions in immigration detention centers until they're bailed out, can pay for a return flight, or are resettled.
Their plight has become increasingly public. In February, the BBC released a one-hour documentary highlighting Thailand's treatment of Pakistani refugees. Since its release, the situation has only worsened for migrants, states the British Pakistani Christian Association (BPCA). It claims that Thai officials blocked two dozen humanitarians seeking to visit and provide food for refugees in detention centers earlier this month, and that family members are now forbidden to visit. [World Watch Monitor offers a thorough report.]
"It's a very dire situation," said Imm, founder of REAL (Responsible for Equality and Liberty). "They can't work. They have to run and hide every day. They can't earn a living. They can't put food on the table or a roof over their heads. They can't get medicine. Everything in life essentially needs to be given to them."
It's worst for Pakistani Christians, already stigmatized in their majority-Muslim home country. They face blasphemy laws that regularly scapegoat Christians, and suicide bombers have killed about 100 people in church attacks since 2013. In Thailand, they remain a minority at risk; today, Thai monks are campaigning to make Buddhism the official state religion, influenced in part by the success of Buddhist extremists in neighboring Myanmar.
But such news takes time to travel back to Pakistan, and refugees now in Thailand are reluctant to tell those back home of their dire situation.
Meanwhile, Thailand's refugee response has become a victim of its own success.
Before the number of Pakistani refugees spiked in 2013, the UN High Commissioner for Refugees (UNHCR) processed claims within months. At the time, Thai nonprofits and churches were able to meet most physical needs while refugees waited, said one local advocate who requested anonymity. Such efficiency encouraged others to follow; now refugees face a years-long resettlement backlog.
Bangkok's international churches are popular destinations for refugees; their leaders speak English and their mostly Western and Asian makeup is perceived as wealthy. Early on, the large churches in the capital city assisted by providing food and cash assistance.
"It soon became too large to manage for ourselves," said one pastor. "We would have weeks when 75 new families would come looking for assistance. We soon realized that the work was more than what volunteers could provide. It was going to be full-time work."
Handing out bags of groceries wouldn't go far enough, he said. "Were we going to become more of a refugee organization than a church?"
At the risk of burning out church members—many of whom only live in Bangkok for two to three years—the church halted direct aid and began helping Pakistanis through a local NGO whose sole focus is on serving refugees. The group runs two schools for refugees, who can access church funds only if they have a personal relationship with someone who attends a partnering church.
Gregg Nicholson, international ministry coordinator for the Evangelical Fellowship of Thailand, serves at a bilingual Bangkok church that takes a more personalized approach.
"We're just trying to help one family, which kind of bleeds over to extended family," he said. For example, after a refugee family patriarch was thrown into a detention center, church members pooled their money to bail him out.
Some of his church members have gone to negotiate the family's apartment rentals, knowing the risk for landlords in taking on illegal refugees.
By and large, Thailand's international churches have stood in the gap that Thailand's native Christians—who make up less than 1 percent of the country's 67 million people—haven't been able to fill.
Part of what's stopping them is capacity: Bangkok, a city of 11 million, has 400 churches. By comparison, Nashville, a city of half a million, has more than 700 churches.
Another part is cultural differences. Both Thais and Pakistanis are shaped by honor–shame dynamics, but these play out in different interpersonal patterns. Christian expats interviewed by CT describe Thai culture as reserved and passive. Thai beggars, for instance, ask for money silently by eliciting sympathy through displaying a gruesome wound, recounts one source.
Pakistani culture, in contrast, is forward and aggressive, said the Christian expats, who note that refugees will sometimes ask for money from other congregants in the middle of church services.
The number of Pakistani refugees flooding into Thailand has finally begun to slow, perhaps because of a spike in home raids by security officials that have led to hundreds of arrests, said one pastor.
Meanwhile, the crush of Syrian, Iraqi, and North African refugees in the Middle East and Europe has further strained UN resources.
"I blame neither [Thailand nor the UN] for the predicament they face . . . or the stance they take," said John Murray, a Catholic priest working with Bangkok's refugees. "No one can throw the first stone when facing this issue in our world."
Have something to add about this? See something we missed? Share your feedback here.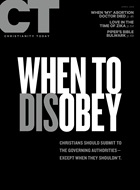 This article is from the April 2016 issue.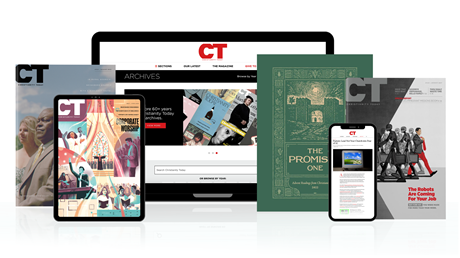 Subscribe to Christianity Today and get access to this article plus 65+ years of archives.
Home delivery of CT magazine
Complete access to articles on ChristianityToday.com
Over 120 years of magazine archives plus full access to all of CT's online archives
Subscribe Now
How Pakistani Christians Fleeing Persecution Get Tied Up in Thailand
How Pakistani Christians Fleeing Persecution Get ...