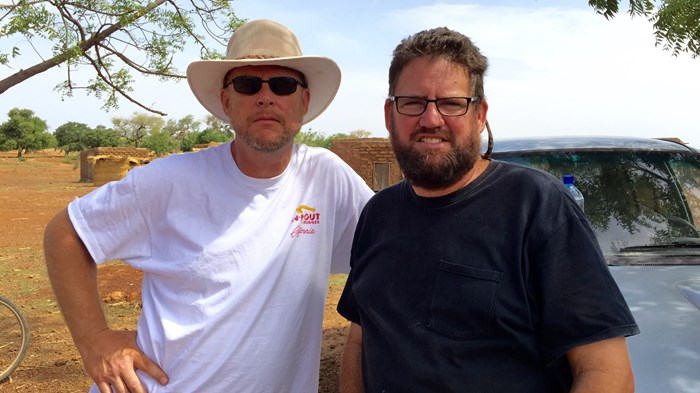 Image: Courtesy of Jeff Riddering
Burkina Faso used to be one of the most peaceful nations in the world. The small West African country of about 19 million people has seen a handful of coup d'etats over its short life, not unlike many of its neighbors, but is consistently ranked among the most conflict-free nations in the world, according to the Global Peace Index.
But that changed quickly just a few years ago when Islamist violence began to surge, starting with a shocking attack in Ouagadougou, the nation's capital. On January 15, 2016, 28 civilians were killed by terrorists who opened fire at a cafe and then a hotel across the street. Among them was 45-year-old US missionary Mike Riddering.
Since the attack that killed Riddering, the violence has skyrocketed. There have been 230 attacks in three years, killing 65 people last month alone. In just an eight-day span starting in late April, gunmen killed 10 people in two separate attacks on Catholic worshipers and six people in an attack on an Assemblies of God ...
1