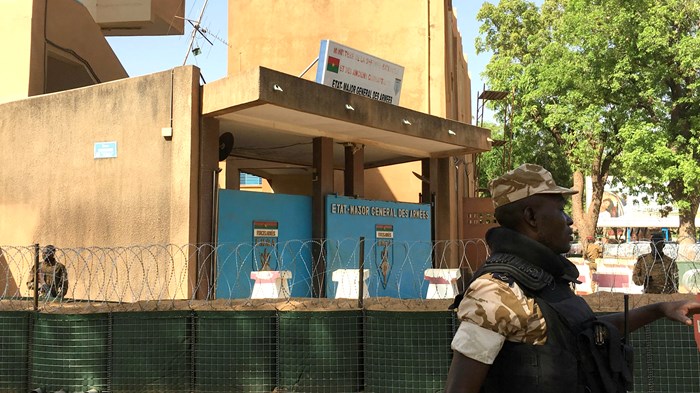 Image: Ludivine Laniepce / AP
[Updated May 3 with further remarks from Assemblies of God leader Michel Ouédraogo]
Christians in Burkina Faso are mourning a deadly attack on a Protestant church as "a new turning point in terrorism" in the West African nation.
Sunday's shooting at an Assemblies of God congregation in a northern village left six people dead, including the pastor, and represents the first church attack among the recent surge of Islamist violence.
A dozen gunmen on motorcycles stormed the courtyard of the Sirgadji church after worship, fatally shooting its longtime pastor as well as five other congregants after demanding they convert to Islam, according to a statement sent to CT by the general superintendent of the Assemblies of God in Burkina Faso, Michel Ouédraogo. The attackers also stole from the church and burned its pulpit.
The church was one of the oldest Protestant congregations in the region, which borders Mali to the north, and pastor Pierre Ouédraogo had served ...
1