SBC President: We Failed to Heed Victims' Voices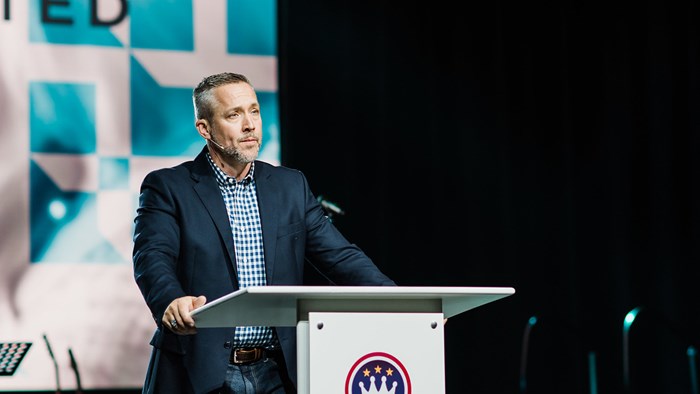 Image: ERLC / Karen Race Photography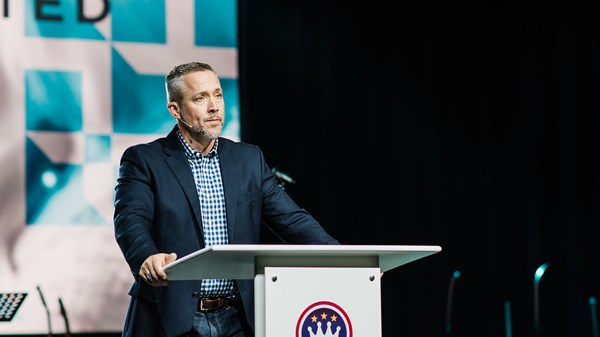 SBC President: We Failed to Heed Victims' Voices
Southern Baptist Convention President J. D. Greear acknowledged that while sexual abuse survivors have pleaded with leaders for years, the denomination had failed to act on their claims and in some cases, sidelined them as attacks.
"It is wrong to characterize someone as 'just bitter' because they raised their voice when their warnings were not heeded," Greear told the crowd at the Ethics and Religious Liberty Commission (ERLC)'s Caring Well conference last weekend. "Anger is an appropriate response, a biblical response, in that circumstance."
Greear praised the outspokenness and ongoing courage of SBC abuse survivors, naming from the stage both those who spoke at the event in surburban Dallas as well as others who have continued to critique the denomination's response.
After hearing his remarks, "I actually choked up," tweeted Tiffany Thigpen, whose story of allegedly being attacked by pastor Darrell Gilyard in the early 1990s was recently featured in the Houston Chronicle.
She wrote on Friday, "Yet there is no apology for [church leaders not rushing to defend abuse survivors from the start]. There are hundreds of victims out here in great agony from the secondary abuse & you still haven't said, 'We all have taken part and we all failed greatly, and now we are going to show you.'"
At the three-day event, more than 1,600 Southern Baptist pastors, leaders, and laypeople gathered to hear abuse prevention experts and survivors share on topics from how to screen church employees and volunteers to how to recognize grooming behaviors and respond to abuse disclosures.
Sexual abuse survivors Megan Lively, Mary DeMuth, and Susan Codone took the ...
10/07/2019