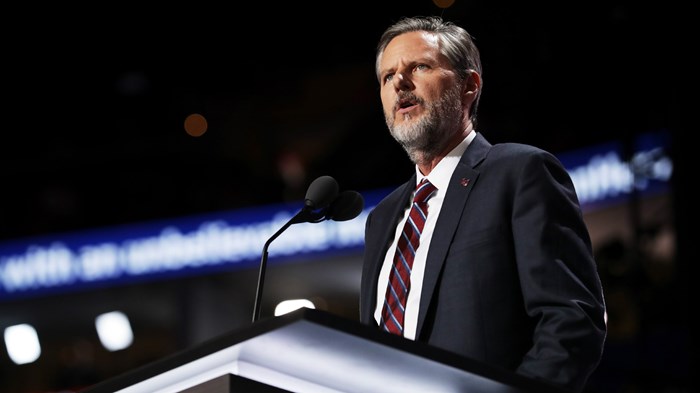 Image: Chip Somodevilla / Getty Images
Update (October 29): Two months after leaving Liberty University, Jerry Falwell Jr. is s uing the school for defamation. The former university president alleges Liberty officials accepted "false claims" against him to force his resignation and then "engaged in a campaign to 'tarnish, minimize, and outright destroy the legacy of the Falwell family and Mr. Falwell's reputation.'" Falwell had reportedly been granted a $10.5 million severage package under his contract.
Monday was a big day for Liberty University. The school began the first day of classes as President Jerry Falwell Jr.'s name trended on Twitter due to recent news reports about the involvement of a young man in the conservative Christian leader's marriage.
By the end of the day, Falwell had agreed to resign, rescinded his resignation, and submitted it again. The board of trustees officially accepted Falwell's resignation on Tuesday.
Falwell had been put on leave two and ...
1