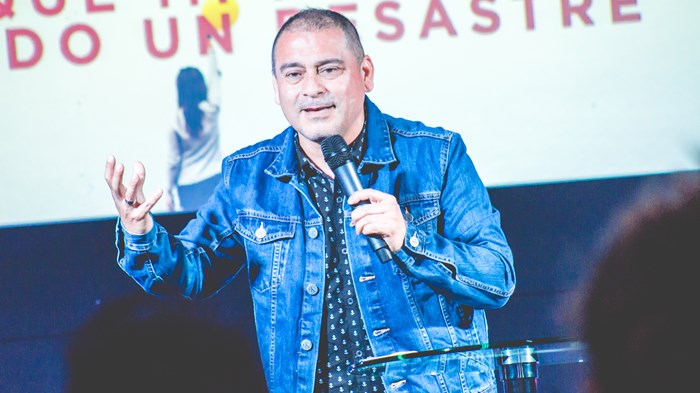 Pastor Kerlin Calderon knows that if the coronavirus shutdowns continue for another three months, it's possible his church in the Bronx could be in trouble.
Weekly offerings keep dwindling. He worries that the church may have to dip into its savings to pay its rent. But he remains hopeful.
"You always have faith that you are going to make it, that God is going to provide because if God called you, then he will sustain you," said Calderon, 35, pastor of Tabernáculo de Gracia (Grace Tabernacle).
Calderon, who grew up in Washington Heights, started the congregation three years ago when he noticed a lack of Spanish-speaking churches in an area where Catholic churches were shutting down.
What began with Bible study classes from people's living rooms is now a church of about 150 members that rents space inside a Korean United Methodist Church. Next to the Korean church signage is Grace Tabernacle's message: "Una iglesia en comunidad para la comunidad" ...
1