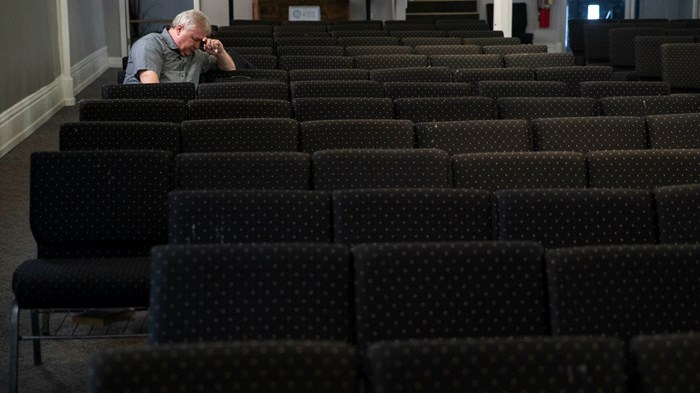 Image: Alex Kormann / Minneapolis Star Tribune via AP
As the US outlook around the coronavirus pandemic changes day by day, pastors are quickly adjusting their expectations about how the disruptions will impact their ministry.
Oregon pastor Tyler Braun explained that "on top of just navigating the right-now urgency of how to pivot"—the push to move services and giving and small groups online—pastors are grappling with the inevitable fallout on their members and community.
At New Harvest Church, where he leads worship and family ministries, Braun worries people will be forced to experience grief in isolation, lose out on finances, and face the coronavirus restrictions "well into the summer."
A new survey by Barna Research found over the course of just a week, most church leaders went from thinking they'd be back to meeting as usual in late or March or April (52%), to projecting the changes would extend to May or longer (68%).
"There is this realism that's setting in," said David Kinnaman, ...
1