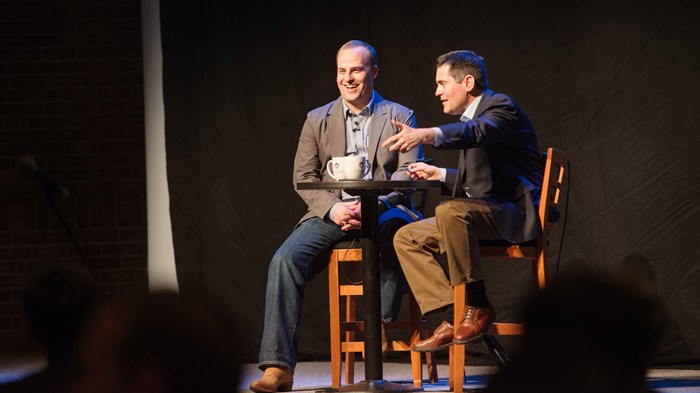 Image: Courtesy of ERLC / Alli Rader / Flickr
Three top leaders who served alongside Russell Moore at the Ethics & Religious Liberty Commission (ERLC) since the start of his presidency have left the Southern Baptist entity over the past six months.
Outgoing vice presidents Phillip Bethancourt and Daniel Darling and former director Andrew Walker embodied key emphases of the ERLC in recent years, as it developed new ways to equip churches to address racial justice, sexual abuse, and societal pressures around marriage and family.
The ERLC said in a news release that its mission continues uninterrupted, the staff changes providing an opportunity "to strengthen the work of the organization."
Bethancourt—who stepped down from his position as executive vice president on April 26 to become pastor of Central Church in College Station, Texas—cited the trio's work as evidence of "a generational shift on how Southern Baptists engage the public square."
Days before Bethancourt's departure, Darling, ...
1