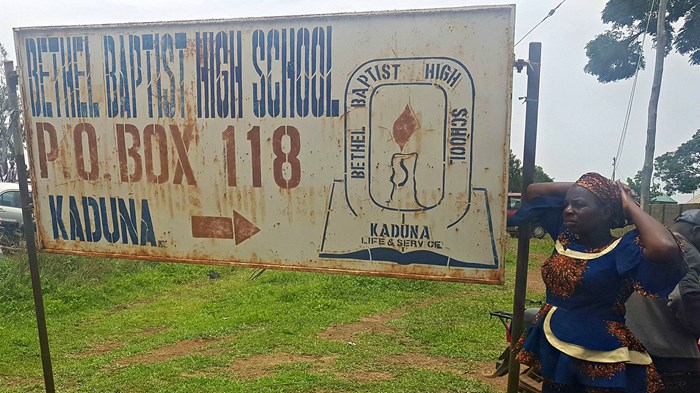 Image: Kehinde Gbenga / AFP / Getty Images
Editor's note: This article was updated July 6 with reactions from Nigerian Christian leaders, and July 7 with photos and kidnapping statistics from The Associated Press.
More than 100 students at a Baptist boarding school in Nigeria's northern state of Kaduna were captured early Monday morning in what Nigerian church leaders call the worst kidnapping of Christians to date.
Shooting wildly, armed assailants breached the walls of Bethel Baptist High School on the outskirts of the state capital, Kaduna, at about 2 a.m. on July 5 and took students in the school hostel away at gunpoint, area residents told Morning Star News (MSN).
Efforts were still underway to determine exactly how many students were abducted. A Bethel teacher told Agence France-Presse (AFP) that 140 students were kidnapped while 25 students escaped, but area residents living close to the school told MSN that 179 children were abducted of which only 15 escaped.
Established by Bethel Baptist Church in Kaduna, the boarding school was attacked after kidnappers overcame security personnel, sources said.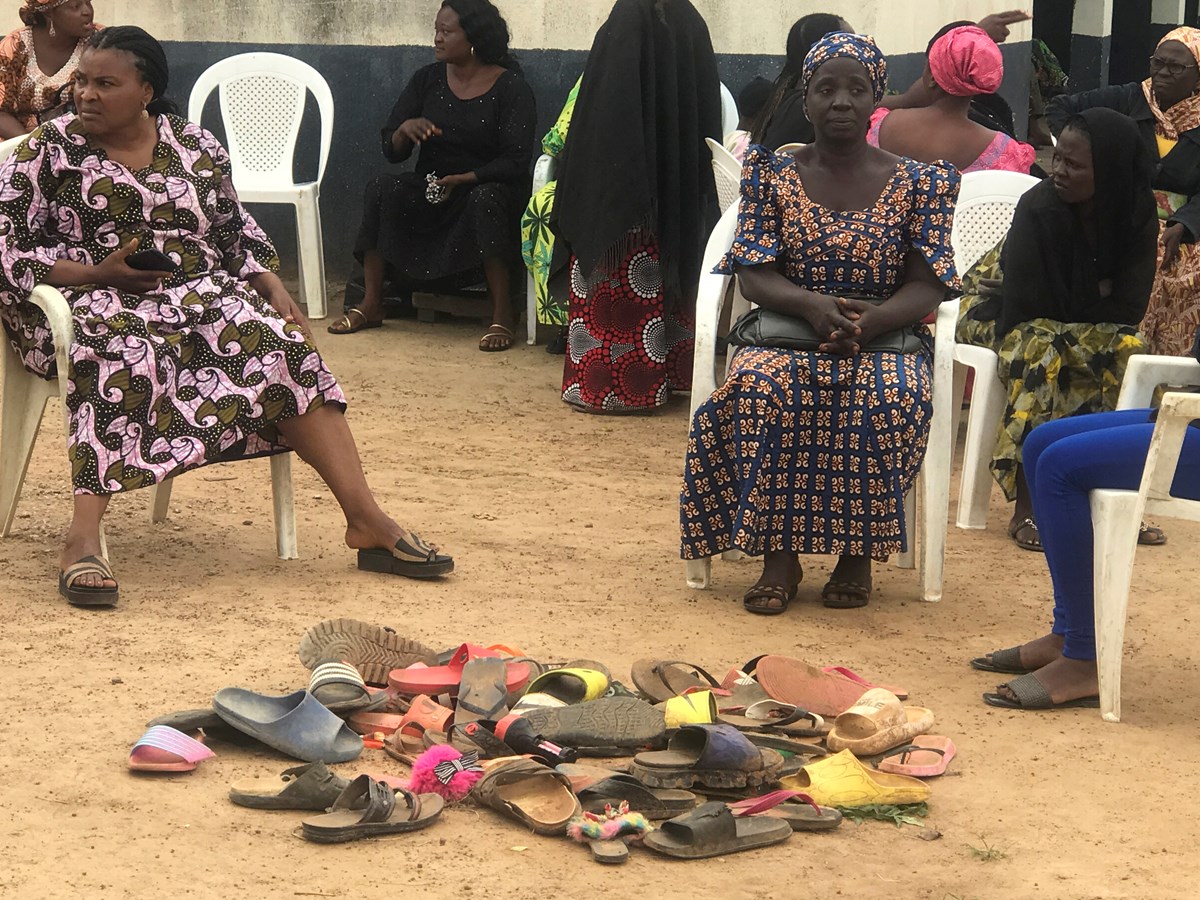 Image: AP Photo
Tragically such school abductions are becoming common in northern Nigeria, where since December about 950 students have been kidnapped—half in the past six weeks, according to the the UN Children's Agency. This is the fourth abduction of students in Kaduna state in the past six months. There have been seven mass kidnappings of students in Nigeria so far this year.
World magazine recently examined the kidnapping surge, which the Nigerian government blames on bandits while many Christians blame Muslim Fulani extremists.
Israel Akanji, president of the Nigerian Baptist Convention, attributed the attack to bandits and described the situation as "indeed pathetic" in a Tuesday (July 6) statement sent to CT. He stated that 28 students have been reunited with family while 125 students remain missing.
"We strongly believe that, by the grace of God, these students will safely return to their parents soon," stated Akanji, citing ongoing search and rescue operations by the Nigerian military. He also expressed condolences to the families of two army soldiers who died trying to protect the school.
President Muhammadu Buhari ordered military, police, and intelligence agencies to "intensify efforts" and "act swiftly" to "ensure safe and early release" of kidnapping victims in Kaduna as well as neighboring Niger state, according to a statement by Garba Shehu, the president's special advisor for media and publicity, sent to CT.
Buhari "described kidnapping as cowardly and despicable, condemning it as an assault on affected families and the nation," stated Shehu. Such incidents are "threatening to undermine efforts in boosting school enrollments in states that were adjudged educationally backward," he stated.
"Christians in Kaduna State have suffered too much from the hands of their attackers, whether Fulani herdsmen, bandits, or terrorists," Samson Olasupo Ayokunle, president of the Christian Association of Nigeria (CAN) and a Baptist pastor, told CT.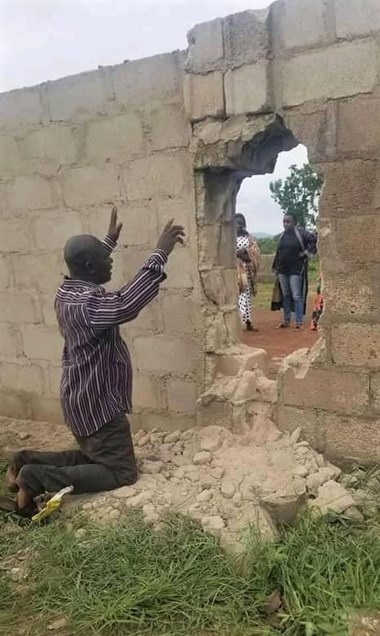 Image: Vincent Bodam / Morning Star News
Joseph Hayab, a Baptist pastor and chairman of CAN's Kaduna state chapter, said his son was among those who narrowly escaped.
"Right now I'm speechless," Hayab told MSN. "The school is an educational ministry of my church. This is a very, very sad situation for us."
"Today is a day of mourning, as we grieve over what is the most serious attack and greatest tragedy to impact the Baptist community in Nigeria," Elijah Brown, general secretary and CEO of the Baptist World Alliance (BWA), told CT. "I echo the words of a Baptist leader from Kaduna, 'Our church is in serious pain.'"
Area resident Vincent Bodam said in a text message to MSN that parents and Christians rushed to the school and were wailing and praying for the rescue of the kidnapped students.
Omonigho Stella, another area resident, told MSN by text message, "Please let us pray for divine intervention."
"Our trust is in God and I urge all parents to remain calm and keep faith in God for there is nothing he cannot do," stated Akanji. "I appeal to the federal and state governments to intensify their efforts to ensure a total discontinuation of this dangerous, life-threatening, and embarrassing trend in our country."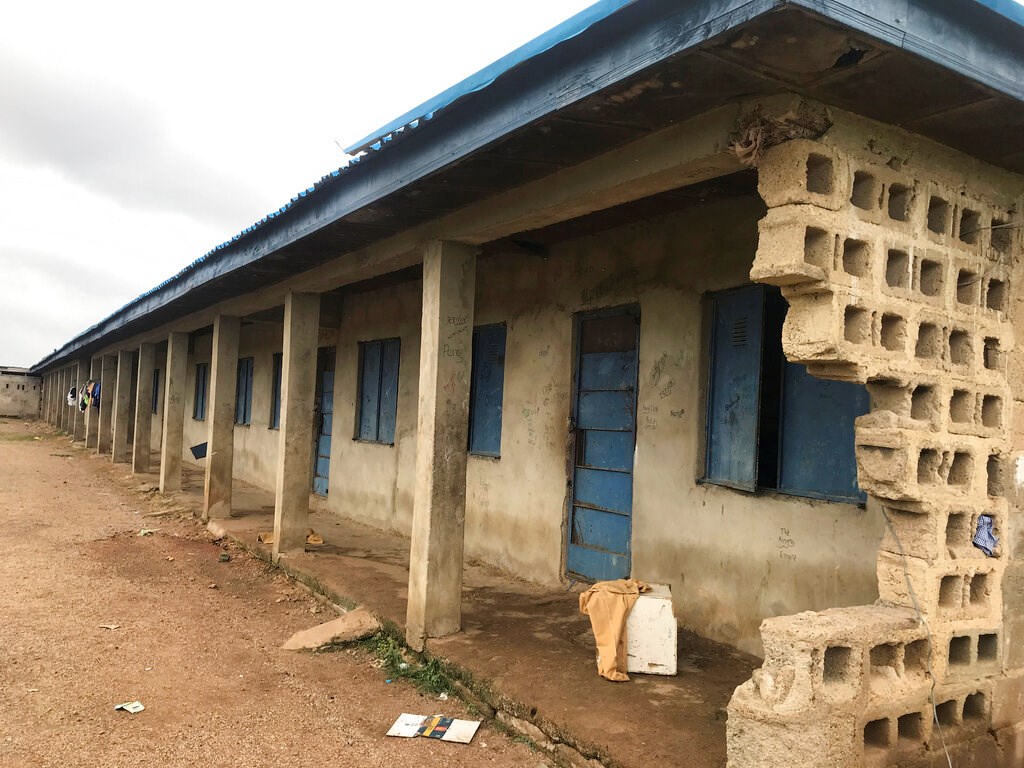 Image: AP Photo
Brown noted that in April, in the same area, a Sunday worship service at Haske Baptist Church was attacked, leaving one member dead and four kidnapped to this day.
The BWA ranks Nigeria as the world's second-most vulnerable country for Baptists on its inaugural Baptist Vulnerability Index, which assesses ministry challenges—including religious freedom, violence, hunger, and livelihood—in the 126 countries and territories with BWA members.
Randel Everett, founder and president of 21Wilberforce and an ordained Baptist pastor, said numerous fact-finding trips to northern Nigeria by his religious freedom advocacy group have found "the problems [there] to be very complex and apparently not being addressed effectively by their own government nor the global community."
"We are in agreement that Nigeria is one of the most vulnerable countries in the world where churches affiliated with the BWA are located," Everett told CT. "The increased violence against children in Nigeria cannot be overlooked by any nation concerned about justice." (On Wednesday, 21Wilberforce and BWA will cohost a religious freedom pre-conference for the Baptist World Congress, held once every five years, that includes Jos-based Anglican archbishop Ben Kwashi.)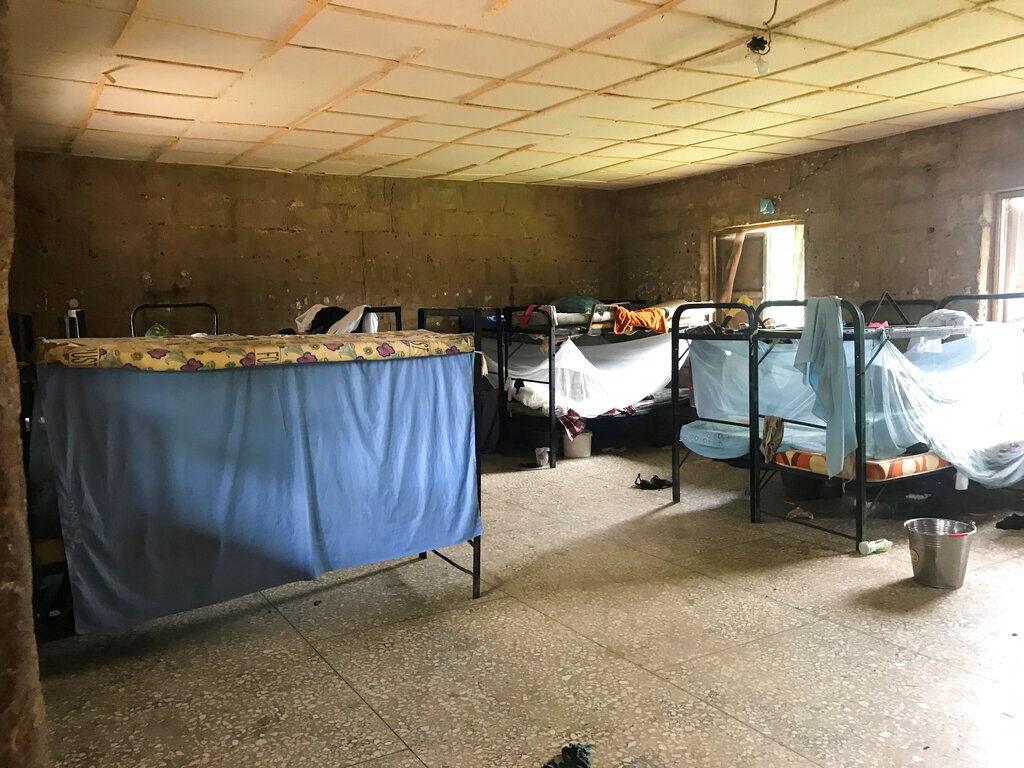 Image: AP Photo
Nigeria leads the world in the number of kidnapped Christians, with 990 tallied by Open Doors.
In the watchdog's 2021 World Watch List of the 50 countries where it is most difficult to be a Christian, Nigeria broke into the top 10 for the first time, rising to No. 9 from No. 12 the previous year.
Numbering in the millions across Nigeria and the Sahel, the predominantly Muslim Fulani comprise hundreds of clans of many different lineages who do not hold extremist views; however, some Fulani do adhere to radical Islamist ideology, the United Kingdom's All-Party Parliamentary Group for International Freedom of Religion or Belief (APPG) noted in a recent report.
"They adopt a comparable strategy to Boko Haram and ISWAP [Islamic State West Africa Province] and demonstrate a clear intent to target Christians and potent symbols of Christian identity," the APPG report states.
Christian leaders in Nigeria have said they believe herdsmen attacks on Christian communities in Nigeria's Middle Belt are inspired by their desire to forcefully take over Christians' lands and impose Islam as desertification has made it difficult for them to sustain their herds.
Gideon Para-Mallam, a Jos-based peace advocate and a Lausanne Movement co-catalyst for leadership development, called the Bethel Baptist attack "calculated and targeted" and "the most significant kidnapping of Christian students to date."
"There far too many ungoverned spaces in Nigeria today, with our forests becoming killer dens for the evil triumvirate of Boko Haram, Fulani herdsmen, and bandits," he said. "All are birds of the same feather, flying in different directions but seeking to arrive at the same destination: to uproot Christians, grab their lands, and Islamize Nigeria."
"Christians are only being tolerated in today's Nigeria," Para-Mallam told CT. "No doubt Muslims are also being kidnapped and killed. But this will not divert from the long-term goal of silencing the Christian faith in Nigeria."
In December, the US State Department added Nigeria to its list of Countries of Particular Concern for engaging in or tolerating "systematic, ongoing, egregious violations of religious freedom." Nigeria joined Burma, China, Eritrea, Iran, North Korea, Pakistan, Saudi Arabia, Tajikistan, and Turkmenistan on the list.
In the category of non-state actors, the State Department also designated Nigeria's ISWAP and Boko Haram among other Islamist extremist groups as "Entities of Particular Concern."
Also in December, the prosecutor of the International Criminal Court called for an investigation into crimes against humanity in Nigeria.
Public affairs analyst Malam Bashir Mohammed attributed the disturbing rise of kidnappings to poverty, unemployment, and greed.
The recent spate of kidnappings has become Nigeria's worst-case scenario, he said, proving difficult to handle despite the efforts of security agents. He called on Nigeria's leaders to rise to the challenge.
"I can't imagine the way and manner these agents of banditry should be allowed to wreak havoc on innocent people for no just cause," he said. "The government ought to take firm and ruthless action against the perpetrators of the despicable act."
"Kidnapping is gaining credence in the country, because it has been considered by those blatantly committing the act as a legitimate business," he said, adding that some have succeeded in getting ransoms without being apprehended.
Many schools have been forced to close as authorities are unable to adequately protect them.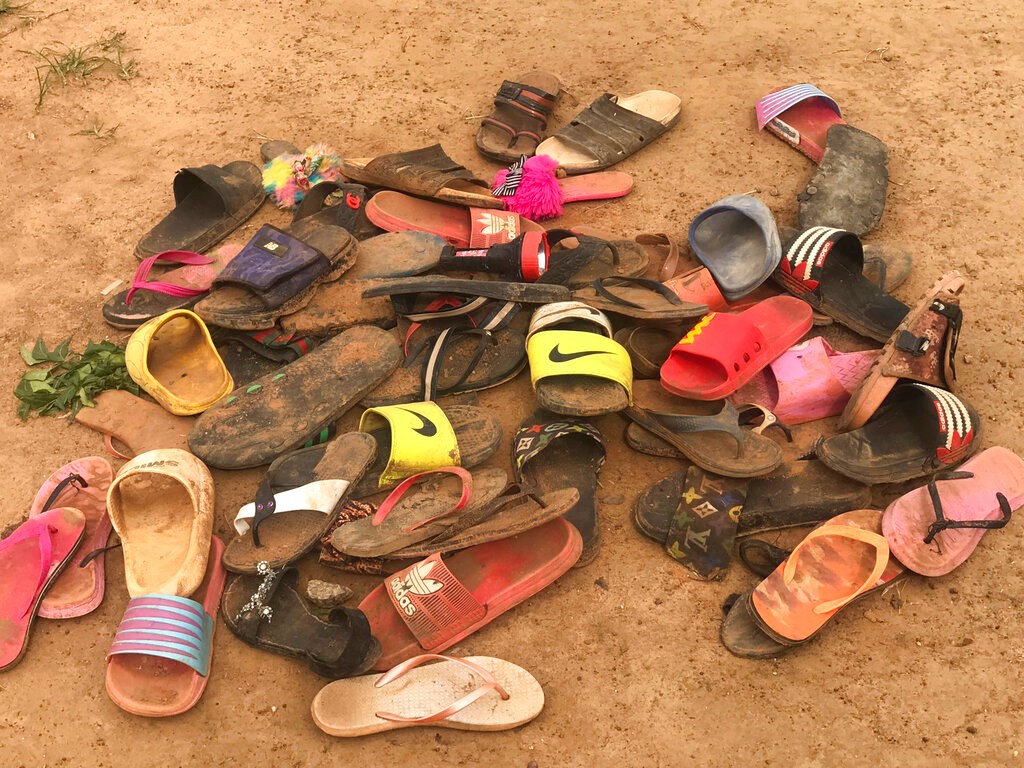 Image: AP Photo
The spate of mass abductions from schools in Nigeria has grown significantly since 2014 when members of the jihadi rebels Boko Haram abducted 276 female students from a government school in Chibok in northeastern Borno State.
"Nigerians generally—and Christians in particular—are angry, disappointed, and confused," said Ayokunle. "They see the government as a 'let down' because it was insecurity they fiercely criticized in the last administration and which [the current government] promised to put an end to. But now, the insecurity is worse than before. It is getting closer and closer to everybody. … We are doubting the sincerity of some of our leaders in fighting this monster of insecurity."
The CAN president advises the Buhari administration to seek foreign assistance in funding more soldiers to provide security, and asks for the international community to come to Nigeria's aid "as they did in Syria and other places which may not even be as frightening as our own in Nigeria."
Ayokunle explained:
"There must equally be sincerity on the part of our leaders in fighting insecurity without doubt of aiding and abetting it. Furthermore, there must be sincerity in bringing to book groups of people and individuals involved in terrorism, banditry, kidnapping, and those aiding and abetting these. There should be no sacred cow.

I am of the view that intelligence gathering should be increased and, more importantly, some institutions and corporate bodies—including worship centers—should be allowed to own their own guns or provide guns for their security men to protect them. These should be deliberately given short-term training to be able to arrest the situation on the ground.
While Para-Mallam's family operates a peace foundation in Nigeria's Middle Belt, he believes the time has come for churches to "provide armed training to members as a way for them to defend their churches and schools," as well as to "form 'vigilantes' [akin to neighborhood watch groups] that are well armed and who should coordinate with the law enforcement agencies to take the offensive into the bush." He also advocates for more homeschooling and virtual learning for Christian students until boarding schools are more secure.
"Staying helpless year in and year out is now old-fashioned. Enough talk; this is time for action," said Para-Mallam. "Subsequently, there won't be a need to discuss any strategic steps on the pages of newspapers, online, etc. Let the results do the speaking."
He noted how about 100 mostly-Christian girls from Chibok remain missing after seven years in captivity, while mostly-Muslim students in Kankara and in Zamfara and Niger states have been quickly rescued. "Christians keep crying out and expecting help from the government, which isn't forthcoming," he said. "Should we continue like this? No!"
"Self-defense is an imperative step which must be taken now," he told CT. "I will never support Christians going to attack anyone; however, Christians must defend their schools and churches in very practical ways."
"We have seen that though prayer works, prayer alone cannot do it because faith without works is dead being alone," Ayokunle told CT. "The situation now is too worrisome as the terrorists and bandits are closing in in everybody. My appeal to the government is to redeem its image by doing all things to get these students out of the den of their kidnappers very soon. The whole world is watching our leaders."
"I urge all of us to advocate, work for strengthened good governance throughout the Middle Belt, and to fervently stand in prayer for these young people who are right now living through this horrific trauma," Brown told CT. "Their release and restoration is the first priority, and our prayers remain with them and their families who are bearing enormous grief."
Reporting by Morning Star News' Nigeria correspondent, CT editors, and AP journalist Ibrahim Garba in Kano, Nigeria. AP journalists John Shiklam in Kano and Carley Petesch in Dakar, Senegal also contributed.