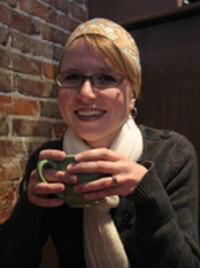 Sara Bentley works as a Chaplain at Alvin C. York Hospital, Murfreesboro, TN. Prior to chaplaincy, Sara served for 9 years in the church. Her experience includes working as the College Director at Lake Avenue Church (Pasadena, CA), the Young Adult Pastor at Christ Community Church (Milpitas, CA), and the Pastor of Spiritual Formation at Faith Community Church (Santa Cruz, CA).
Sara has spoken at various youth, young adult and women's conferences and events at places such as Mount Hermon Christian Conference Center, Sanctuary at Menlo Park Presbyterian Church, Azusa Pacific University and Solid Rock Bible Camp. She is passionate about people understanding their giftedness, and the way in which that giftedness can be used to accomplish God's purposes.
Sara has a BS in Biological Sciences from the University of California Davis and a MDiv from Fuller Theological Seminary. Sara currently lives in Nashville, TN with her husband, Jeremy.
Read Sara's Gifted for Leadership articles:
– "Unearthing Potential" (May 8, 2009)