Relationships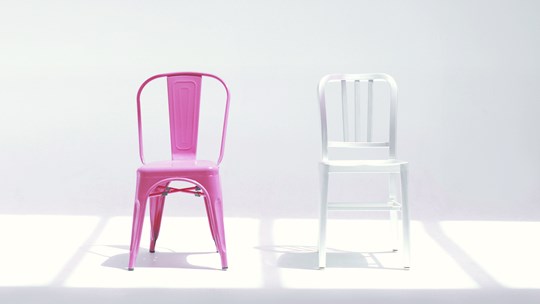 Image: Miquel Llonch/Stocksy
Ally or Adversary?
Relationships between female leaders are often marked by competition and contempt. It doesn't have to be this way.
Even when you know it's time to move on, you'll likely face mixed emotions.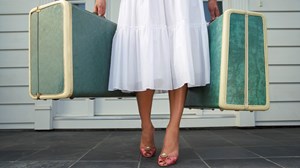 Image: Noel Hendrickson/Getty
Leaders don't always get to stay where they want; sometimes they need to go where they're called. This means that we may find ourselves leaving churches we love in order to see the plans of God unfold.
We left our local church two years ago—a church we served, led, loved, and still love. A place where we knew we were supposed to be until we no longer were. ...
continue reading
---
Learn to appreciate each other's gifts for a healthy ministry and marriage.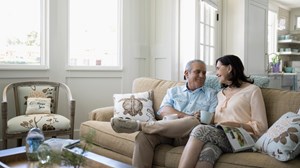 Image: Hero Images/Getty
Marriages in the body of Christ are burning to the ground—and that includes the marriages of Christian leaders. Is it hopeless? Does God have a plan for our marriages, or will the devil continue to make so many of our ministry marriages look like reality TV? Ministry marriages can survive under siege, in distress, in crisis, and under pressure when we learn to love like ...
continue reading
---
Singles need space for grieving and celebration—and the church can offer both.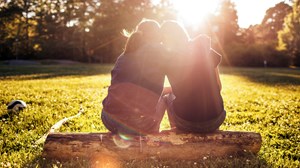 Image: Maskot/Getty
One of the most popular topics on WomenLeaders.com in the past year has been singleness, so we sat down with Joy Beth Smith, author of Party of One (Thomas Nelson, 2018) to learn how the church can better serve singles, and how her research applies to single women in ministry. —Amy Jackson
WomenLeaders.com: Who did you write this book for?
Joy Beth Smith: The book is written ...
continue reading
---
In light of #MeToo, some men are more reluctant than ever to mentor a woman.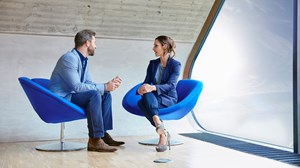 Image: Westend61/Getty
Thankfully, the #MeToo movement is pointing out the longtime abuses that powerful men have held over women. As women, we rejoice in the fact that justice is being served and look forward to a kinder future in which our dignity and safety are respected and, hopefully, even valued.
One unintended effect this movement may be having, however, is to make even good men nervous, as ...
continue reading
---
Three shifts in the way I thought about mentoring freed me.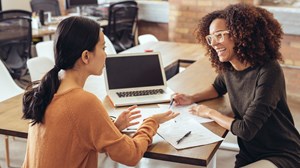 Image: Weekend Images Inc./Getty
Why does finding a mentor feel like dating? You look for someone who meets all the qualities you desire in a role model. You weigh the pros and cons of a long distance relationship over Skype and the classic coffee shop face-to-face. You wonder if the person will be into it or just say "yes" to be nice.
Then there is all the anxiety around popping the question, "Will ...
continue reading
---
5 tips for co-laboring for the kingdom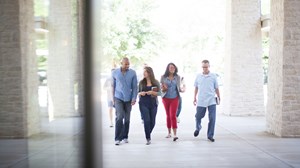 Image: Lightstock
Gender plays a significant role when we talk about how women and men can lead well together in the church and workplace. As a lead pastor of a church and a program director at a seminary, I have come to see that it is both an opportunity as well as a challenge to co-labor with men in leadership. It doesn't take long to realize that we will never be done learning to do ...
continue reading
---
Recognizing, addressing, and helping others deal with transference.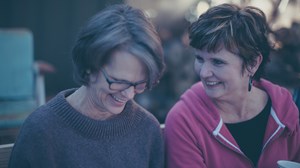 Image: Lightstock
We were in the second week of a five-month discipleship program when one of the participants casually said, "I can't tell you how much you remind me of my mother." I knew she was not giving me a compliment because moments before, she had shared in great detail how difficult her family of origin was.
As the group continued, it became clear Karen* still followed ...
continue reading
---
Releasing the desire to be right, even when you've been wronged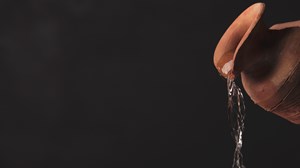 Image: Lightstock
It's one of those days that becomes etched in your memory―completely against your will. Try as I might to focus on the chubby legs of my two-year-old toddler scurrying around my ankles as we navigated the petting zoo, my mind was racing. My breath felt short and my heart beat erratically.
I felt the need to scratch a nagging itch―an odd sensation―relentlessly screaming ...
continue reading
---
How to become women who embolden rather than undermine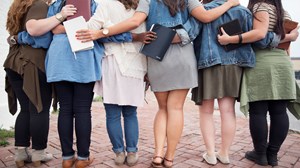 Image: Lightstock
Several years ago I endeavored to write a Bible study on the Sermon on the Mount for several hundred women. The Bible study was a labor of love, passion, and joy. When the books arrived for us to distribute to our three hundred or so women, it felt like Christmas morning. Almost all of the women were just as excited as I was because many were on the editing and writing journey ...
continue reading
---
5 things to do when you face tragedy and turmoil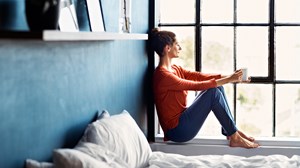 Image: iStock
I just can't do this without her. The defeating thought came without warning and forced its way into my heart. I could barely breathe. We had worked side by side in ministry for years, and now she was gone. I'd lost her—my confidante, prayer partner, and best friend.
We sat on the front row at church before Sunday morning service when she gave me the news: ...
continue reading