Church Life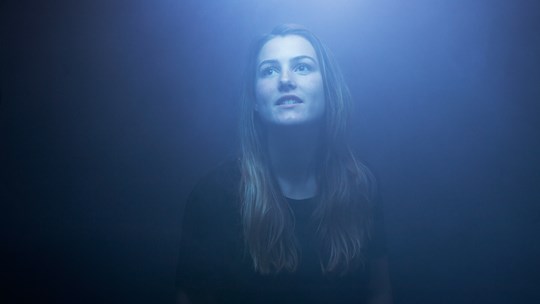 Image: Noah Friebel/Lightstock
How could I know if ordination was the right step for me?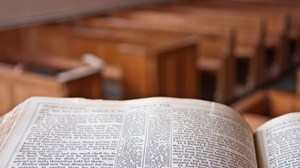 Image: trevorb687/Getty
"Just call me Dad." That was the answer I always got as a child anytime I asked my dad about his job. I knew he worked at a Christian publishing company, but I didn't really know what he did every day. "Just call me Dad" was enough to quiet my curiosity for a time. Eventually, however, I discovered there was more to him.
I'll never forget ...
continue reading
---
God may not be interested in satisfying every one of our desires.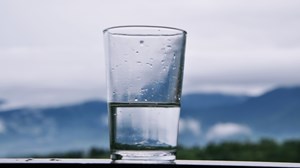 Image: Fidelis Simanjuntak/Getty
I was away from home with my husband and children, celebrating Christmas with extended family. Before the big family gathering on Christmas Eve, we attended an area church service. The focus of the service was on the ways Jesus' birth had disrupted the lives of specific biblical people, Mary and Joseph among them. One common element in their stories stood out—Jesus' ...
continue reading
---
How second-generation gender bias makes it difficult for women leaders to thrive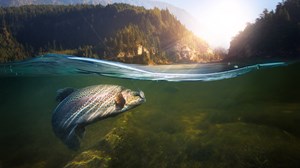 Image: mel-nik/Getty
A few years ago, my husband and I moved from Missouri to Idaho to pastor a church. Having spent approximately 48 hours of my life in the state—and only for the interview process—I fully expected Idaho to be true to the stereotype: potato fields as far the eye could see. Imagine my surprise when I discovered that while Idaho does, of course, have field upon field ...
continue reading
---
Four steps your church can take to minister well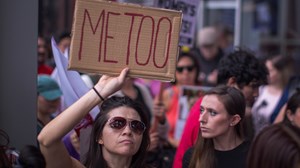 Image: David McNew/Getty Images
In the 24 hours after #MeToo first appeared on Twitter, more than 4.7 million women (and some men) engaged with the thread. Many were admitting for the first time that they had been victims of rape, sexual abuse, or sexual harassment. Any of these individuals who desire healing and closure will need infinitely more than what the camaraderie of a trending hashtag can provide. ...
continue reading
---
Preachers carry on a tradition Mary exemplified.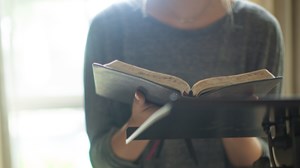 Image: Lightstock
I was tired—the kind of tired that only a six-month pregnant mama can be, with a 3-year-old at home and a church to shepherd through the season of Advent to boot. I was grateful, of course, for the baby I was carrying, for the promise of new life after a long difficult season in our family. But I was tired, worn out by the juggling act of the preacher-mama: studying, ...
continue reading
---
3 ways to help get your ideas across when you're working with men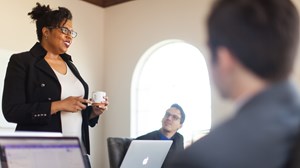 Image: Lightstock
Admittedly, I am small in stature, have a high-pitched voice, and appear very feminine. As a result, I often go into meetings with men—especially powerful men—with a persistent fear that I will not be heard. Or, a fear that if I am heard, my ideas will be dismissed as unimportant—or even childish—because of my demeanor.
Early in life, I adopted the description ...
continue reading
---
Releasing the desire to be right, even when you've been wronged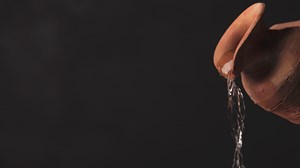 Image: Lightstock
It's one of those days that becomes etched in your memory―completely against your will. Try as I might to focus on the chubby legs of my two-year-old toddler scurrying around my ankles as we navigated the petting zoo, my mind was racing. My breath felt short and my heart beat erratically.
I felt the need to scratch a nagging itch―an odd sensation―relentlessly screaming ...
continue reading
---
How to become women who embolden rather than undermine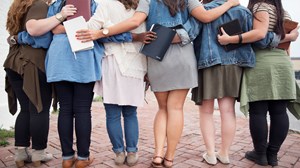 Image: Lightstock
Several years ago I endeavored to write a Bible study on the Sermon on the Mount for several hundred women. The Bible study was a labor of love, passion, and joy. When the books arrived for us to distribute to our three hundred or so women, it felt like Christmas morning. Almost all of the women were just as excited as I was because many were on the editing and writing journey ...
continue reading
---
Jess Connolly on calling, co-leading a church, and challenging people to be more in awe of God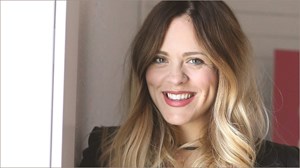 Image: Provided by Jess Connolly
If you're not familiar with Jess Connolly's name, you may be familiar with her work. She started Naptime Diaries (now All Good Things Collective) in 2011, cofounded SheReadsTruth in 2012, and cofounded The Influence Network in 2013. She also co-wrote Wild and Free (2016) and her second book, Dance, Stand, Run, releases today. She and her husband, Nick, co-lead ...
continue reading
---