Merry ... Advent?
Why do we feel the need to skip past this season to Christmas?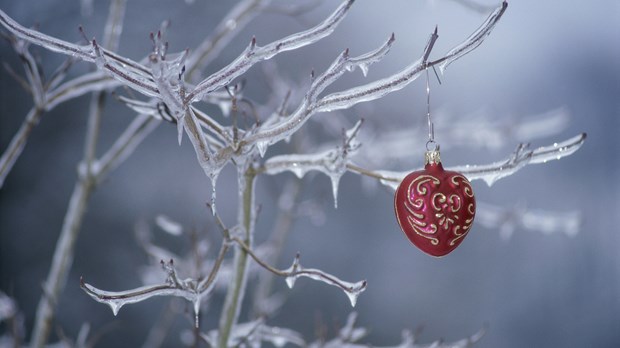 I have this weird rule for myself. It is one that requires great discipline and mental fortitude. Here it is: I refuse to listen to any Christmas music before Thanksgiving weekend. Okay, this may not seem very ambitious to you, but have you tried doing this in our society? We laud the wonders of the Starbucks gingersnap latte (whatever happened to the gingerbread latte, anyway?) before Election Day has come. And after Halloween, I find it impossible to walk through any department store without being inundated with baubles and festoons of holiday delight. These obstacles make my no pre-yuletide music rule difficult.
Why does our culture feel the need to jump into this season immediately after we finish trick-or-treating? Well, quite truthfully, preparing for Christmas is fun! I love getting swept up in the flurry of preparation. The hustle and bustle of shopping, cooking, eating, and longtime family traditions–in their best moments–make us joyful and nostalgic.
This period of expectancy is exciting for all who celebrate Christmas but especially for us as Christians. We anticipate the delights of Christmas and most importantly await the birth of our Savior, the mystery of the Word made flesh.
As we end the first week of Advent (which began last Sunday), we have begun four weeks of fasting and waiting to prepare for the celebration feast of Jesus' arrival. We join the church across the globe in eager expectation because this season unifies all who submit themselves to waiting for Jesus. It is a time to ponder what the incarnation really means for us: A God so majestic and beyond our scope of understanding humbled himself in the form of a helpless, utterly dependent infant. He came in humanity so we could know his divinity–that we could see him as Savior and Emmanuel–God with us.
Through Advent we also understand–on a very small scale–what the Israelites of Christ's day were feeling. How long had they waited for their Messiah? How long had his coming been foretold and prophesied? They were sick of waiting as they experienced exile and persecution. But still they waited. Why? Because they needed this Savior and they trusted their God would fulfill his promise. Look at this example from the prophet Isaiah:
"Behold my servant, whom I uphold, my chosen, in whom my soul delights; I have put my Spirit upon him; he will bring forth justice to the nations. He will not cry aloud or lift up his voice, or make it heard in the street; a bruised reed he will not break, and a faintly burning wick he will not quench; he will faithfully bring forth justice. He will not grow faint or be discouraged till he has established justice in the earth; and the coastlands wait for his law." (Isaiah 42:1-4)