Rise Up, Part 2
What leaders need from young women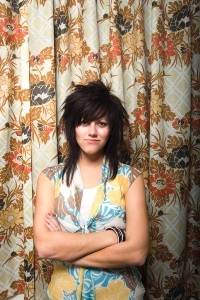 As I mentioned in my previous post on Gifted for Leadership there's a movement rising up within this generation of young adults. Among these young people are committed Christians who are determined to remain faithful to Jesus and make a positive difference among their peers. Not all of us know what this movement is calling us to do, but we do know we have an itch to participate.
I would like you to meet my small group of young women leaders. We've all stepped into various roles in our respective communities, given the call on our lives to rise up and make Jesus famous. Stephanie followed God's direction and uses her communication skills to mentor and speak truth to teen girls. Nicole loves pouring into lives of abused women, and her sweet spirit is like a balm of comfort to broken people. Lindsey desires to increase her in-depth knowledge of the Bible and attends seminary full-time. We are a band of women, part of a greater movement.
This common itch to rise up as leaders and servants strengthens our bonds as we encourage and exhort each other. Ministry is tough. We need each other. We also need to cling tightly to those leaders––those women––who have paved the way for us to rise up. We face some cross-generational challenges, yes, but we must not let this deter us from the ultimate goal.
Daniel and his friends of the Old Testament heard their own call to rise up as Israel lived under captivity in Babylon. I see encouraging parallels between Daniel's movement to rise up as a leader and the momentum building in this generation. Though we don't face a fiery furnace, we do stand in front of a culture that counters nearly everything the Bible teaches us. It would be easy to throw up our hands in surrender––believing there's nothing we can do to make a difference. Oh, but there is! The church needs us to step up––to rise up––and be leaders. The Church needs us to live like Daniel and...
Rise up and revere our King, Jesus.
Rise up and live the truth of the Bible.
Rise up and speak the truth of the Bible.
Rise up and do hard things.
This is the essence of Daniel-type leadership. As we rise up, let us take into consideration some actions that will make our leadership more effective.
What Church Leaders Need From Us
Respect our elders and leaders. Though we might not always agree with their methods, we must always respect those who go before us in ministry. The older women in our church have paved the way for us to step into leadership. They have tried and succeeded in ministry. They have also tried and failed in ministry. We have opportunities to learn from their success and failures––nothing is wasted in God's eyes. Take time to sit in leadership meetings and just listen. Offer up your thoughts in a manner that doesn't overturn the tables of what they've always done. Rather, be willing to suggest tweaks with a peaceful tone of voice and heart.
Make a commitment and stick to it. Some perceive our generation as flaky––not committing to anything. I encourage you to break this perception. As we rise up in leadership, let us take risks. Let us see a where we can add value, find ways to bring that value, and actually follow through. Our leaders will respect us for our tenacity and be more inclined to give us more responsibility in the future when we prove worthy and reliable.
Make Jesus famous in our generation. This means we live out what the Bible teaches in every part of life, without fear of what our friends might say. As leaders, our peers will be looking to see how we handle gossip at work. Our peers will be looking at us and will follow our lead when the church has a tithing and stewardship campaign. They will check to see if we are legitimate followers of Christ or just surface-level believers. We have an opportunity to guide our friends and family toward living with Christ at the center. As we rise up as leaders, we must not exclude any part of our life from the command of Jesus. The church needs us to live authentically now more than ever.
We are not alone in our quest to rise up as leaders. If you take a moment to search them out, I am positive you will find some grand cheerleaders within your own church leadership. We can't sit back, though, and wait for them to call upon us to rise up. Prayerfully take the initiative to start conversations with church leaders to discuss how you can play your part. Be a Daniel. Be ready for the hard work. Be prepared for the wild ride of leadership and the rich blessings that come when we rise up and make Jesus famous in our generation.
Sarah Martin loves doing life and ministry with young adult women. Read more from Sarah in her book Stress Point: Thriving through Your Twenties in a Decade of Drama and on her blog.