The Spiritual Practice of Saying Yes and No
Learning how to respond to life's many invitations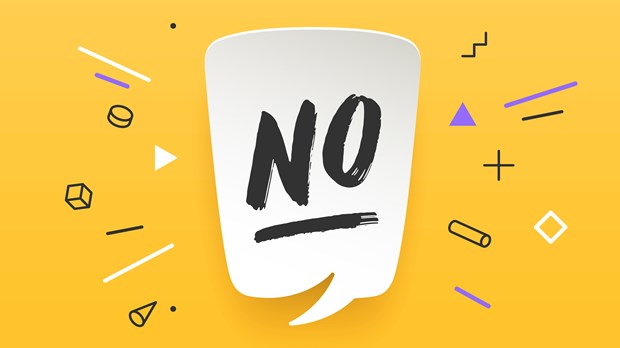 I've written two books. If I were asked to write a third book, I don't know if I would say yes or no. I would have to discern. I would have to listen to know what would give me life in this season. Right now, starting a book feels less appealing than the invitation to notice the myriad of transcendencies just out my door. Still, I have said yes to the invitation to write some "shorts" on spiritual practices for Gifted for Leadership. These short articles might leave me time to dabble in the transcendencies. But how did I come to the "yes?"
Saying yes is part of my nature. (Saying no is part of my husband's nature). I came from the womb saying yes. It is a congenital propensity. My mother says I said yes to everything. Yes to climbing corn cribs; yes to hauling my brother onto farm equipment; yes to putting him under the gasoline spigot; yes to filling his overall pockets with eggs from the chickens. It hasn't changed. I still don't want to miss out.
Have you heard of the acronym FOMO? Fear of Missing Out? A chaplain at Harvard told me FOMO accounted for the compulsive busyness of students and faculty. I suspect FOMO fuels more than students and faculty. It fuels "yeses" of every possible ilk. FOMO keeps us at it. We accept every invitation we get. We burn the candle at both ends. We strive, we work, we travel, we win so we can say we've been there and done that. We have lived.
Isaiah the prophet had something to say about this nearly three millennia ago:
"Listen, you who are deaf! Look and see, you blind!…You see and recognize what is right but refuse to act on it. You hear with your ears, but you don't really listen." (Isaiah 42:18-20).
It seems people way back when were so caught up in saying yes that they didn't really see what they saw or hear what was being said. They missed what life was trying to tell them. When you get invitations, are you afraid of missing out? Do you automatically say yes or no or "I'll get back to you"? With two small words, yes and no, we make our days. With yes and no we engage, or pull out, or dig in, or do the first thing that pops into our head.
Learning when to say yes and no is a spiritual practice. Life is filled with invitations. Some invitations come from God. Other invites come from culture, friends, and our own internal compulsion to not miss out. Of course, not every yes or no has the same weight. Yes, I have to do laundry and fill the car with gas. But there are other choices that require more discernment than needing clean sheets and wheels to get around. Furthermore, I may go with my gut and say yes to one bowl of ice cream—but do I say yes to two? And if I say no to going to the movies this week, does it mean I say no every time?